Listen to "The First Time: Part 5" Dirtbag Diaries Podcast Episode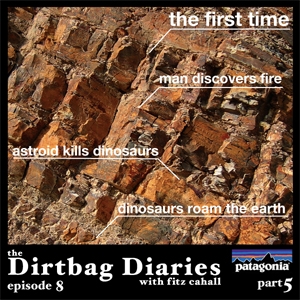 It's been a fun week of First Time stories thanks to The Dirtbag Diaries. We've heard from an extreme sledder, a freestyle kayaker, an ice climber, an alpinist and now, a snowboarder:
Snowboarding can't change a life. Carving four beautiful turns down an impossibly steep face aren't going to alter a person's course through this world. Snow melts, but life doesn't get any easier. Snowboarding, the mountains, wild places, they may provide a not-so gentle nudge forward, but deep seeded change can only come from within.

Today, Stephanie McLawrence, a self-described bookworm from Brooklyn's notorious Bushwick neighborhood, brings us a story about finding a second chance in a first time.
Listen to the MP3:
The First Time – Part 5 (right-click to download)
[Thanks to Tanya and Steve for participating, and thanks to Fitz for this special extended episode.]