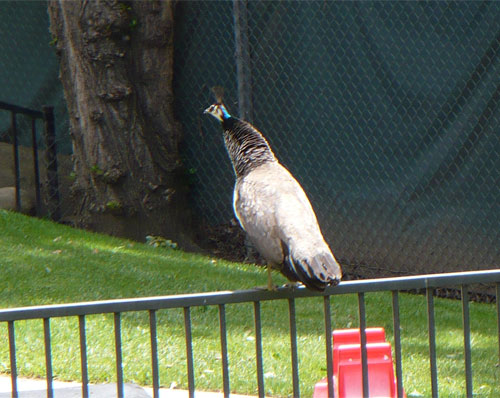 Have a look/listen at a segment from today's Morning Edition on how businesses are trying to reduce their impact on global warming:

California Company Works to Cut, Adapt to Warming
And for what it's worth, I've never been fortunate enough to see a mouse scurry across the floor during a line presentation (listen to the NPR piece). But I did see a peacock outside the window by my desk this afternoon. No idea where it came from.
[With thanks to National Public Radio. Photo: Free]