Patrick Wilson Surfs in Southwest France: Photos
by Patch Wilson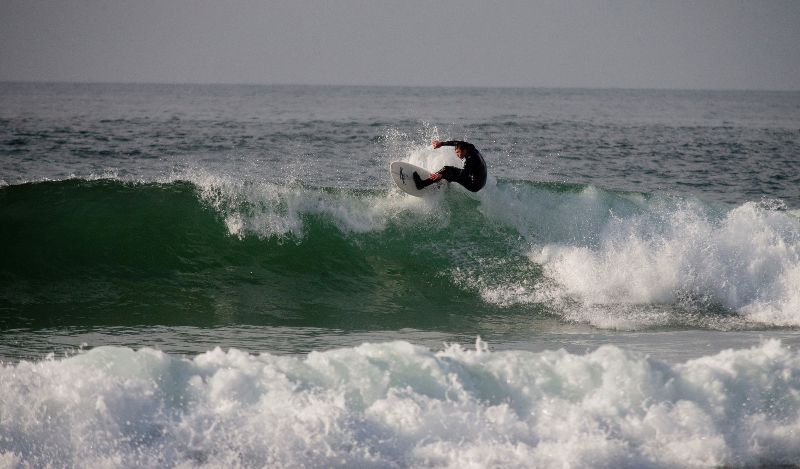 A friend of mine, Nick Pumphrey, who I grew up with surfing, skating and generally causing mayhem, now lives in South West France. He has called Hossegor home for about six or seven years now. Now turned semi-professional photographer he still works the summers in bars and restaurants and sleeps in his van to save money so that he can head on missions throughout the winter. His van holds this amazing quiver of longboards, single fins, alaias, bodyboards and swim fins. All the wave-riding equipment you could need for whatever one of the best stretches of beachbreak in the world could throw at you.
[Me cruising on my Fark Quad. Photo: Nick Pumphrey]
For me, it has meant that every autumn, for those last six or seven years, I have been able to come down and hang out with my friend and sample some fine French beachies in their best conditions when it is still warm and the days still long. During those early years of coming down here and hanging out for a month or so and searching out the best banks and watching the conditions I can definitely say I had some of the funnest waves of my life. It was always good to escape the English autumn which was rapidly growing colder and to be able to get down here for some final warmth in some French sunshine and turquoise green water.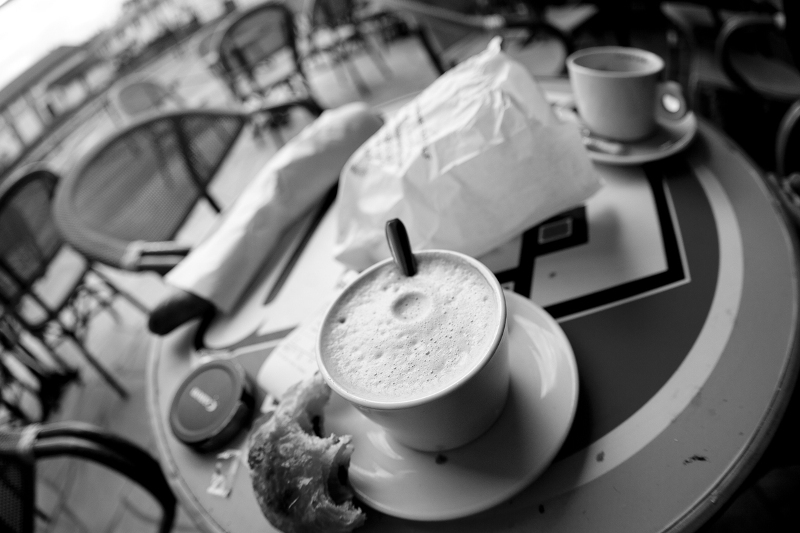 [Coffee and pain au chocolate do not come much better than in France. Photo: Nick Pumphrey]
In recent years, coming down in September and October, the crowds have grown and the vibe in the water is not so friendly anymore. Locals jaded from a long summer and having to fight for their own waves coming into autumn, plus travelers passing through on the well-trodden route through Europe, mean that the few rideable banks on the beach at any tide can be super busy and not so much fun. This has made me skip coming down here for the last couple of years, opting for other colder less-crowded options in Europe.
So when Nick stared emailing me this January, telling me of an amazing right bank out the front of the house he was looking after, it got me thinking again. A quick look at the charts showed super-light winds, a good swell and perfect direction for the upcoming week. With a slow week of work ahead, I managed to get the time off and so, without hesitation, I booked my ticket to get down there for the day after next — with thoughts of small crowds and some perfect French sandbar barrels running through my mind.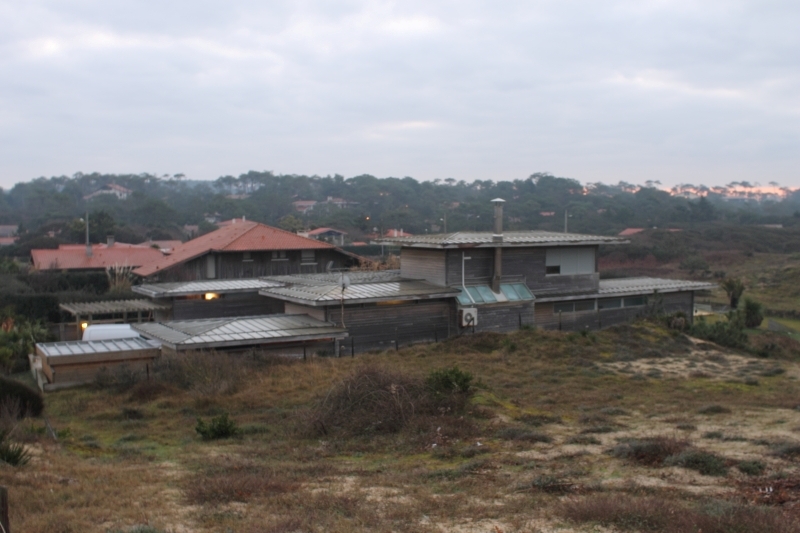 [Home for the week. Photo: Patch Wilson]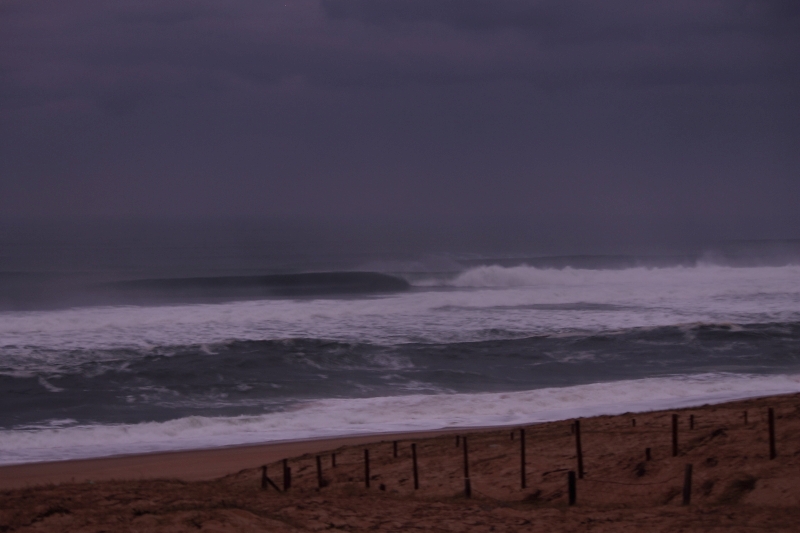 [The right bank showing its potential. Photo: Patch Wilson]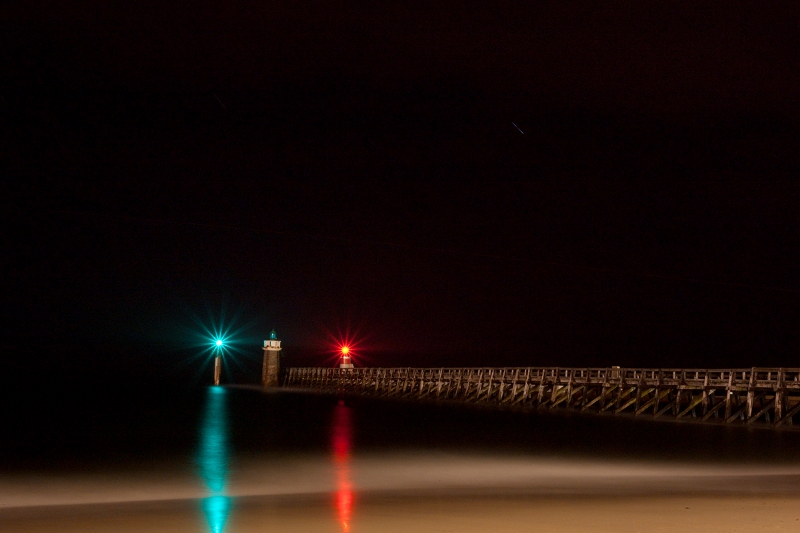 [Capbreton pier by night. Photo: Nick Pumphrey]
But France is a fickle beast and what started off looking like a perfect chart for the week ahead seemed to turn around within a couple days of being down there. Too much swell and a jump of a couple of seconds in the swell period can turn the whole coast into a giant closeout. So I got a couple of fun surfs in shifty heavy closeouts where you get the odd one but not what I came down for. Then, on the best day, they held an enduro motocross race on the beach so you could not get to the best bank. So I waited a couple days for that swell to drop a little. The period looked good plus the winds light so I should've had a couple of good days surfing then. But the swell period and size dropped a little too much so the power in the swell has gone and I was left with two-foot peelers on a fat high-tide bank.
Still though, things are not all that bad. I am not at work, the sun is shining, the crowds are non-existent and it looks like that right bank might still be fun when the tide drops. Plus, Nick has enough boards in his van to keep any surfer happy.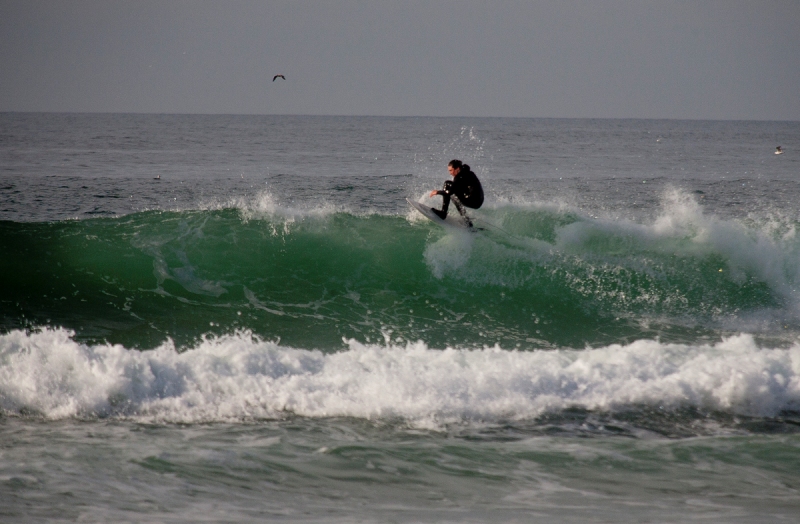 [Floating. Photo: Nick Pumhrey]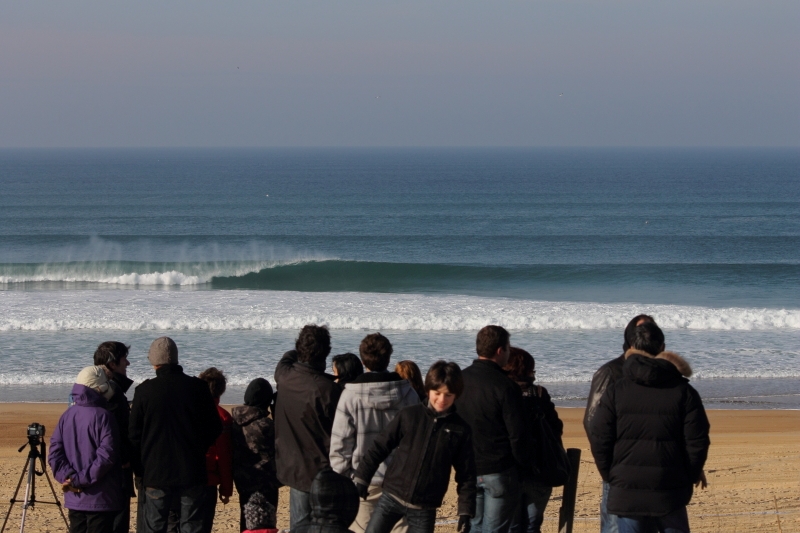 [The day they held the enduro motocross race and you could not get to this bank to surf. Gutted. Photo: Patch Wilson]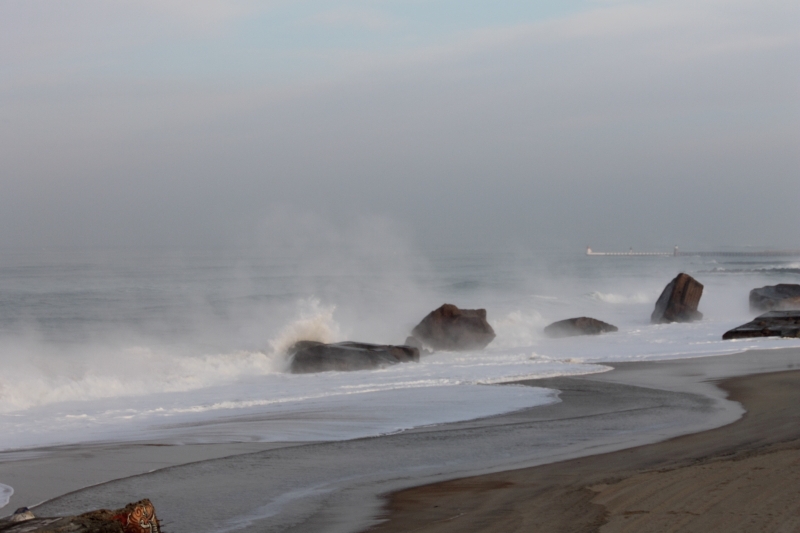 [Early morning mist on the old war bunkers. Photo: Patch Wilson]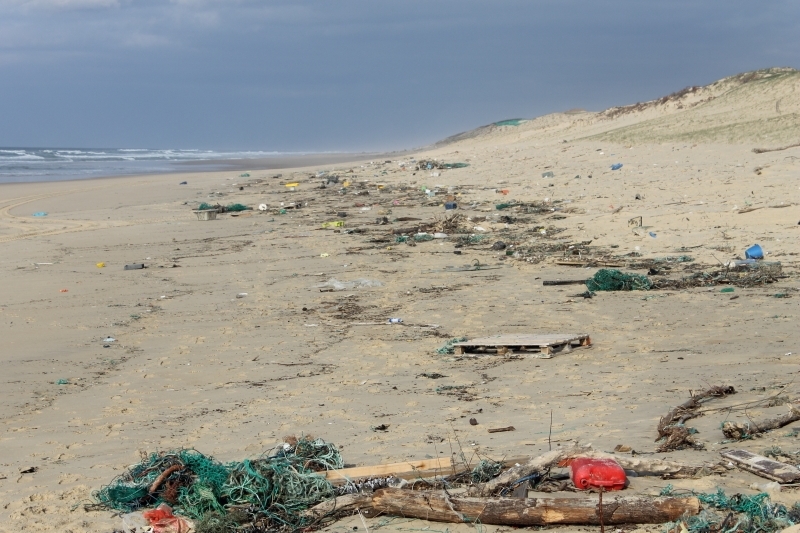 [France definitely has rubbish problems too. One morning we awoke to this, strewn up the beach for a good half mile. Photo: Patch Wilson]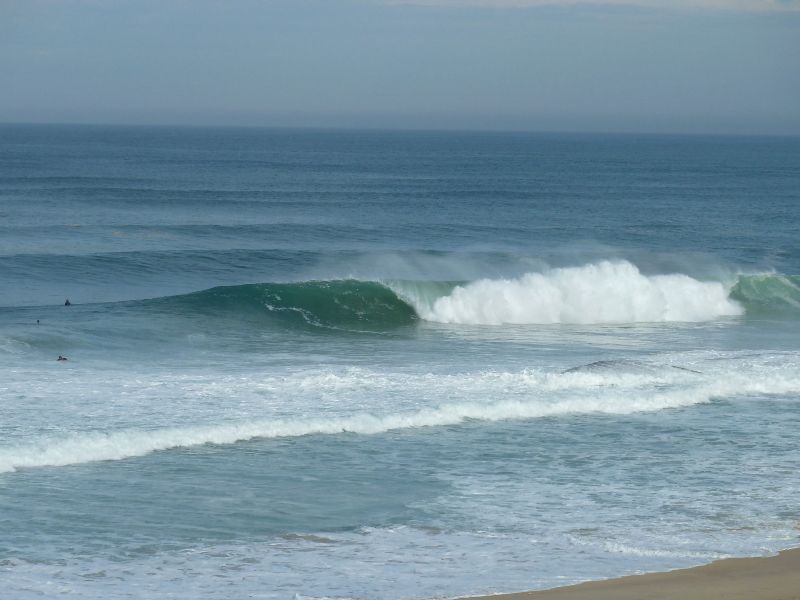 [From a few years ago. Photo: Patch Wilson]
Patrick "Patch" Wilson is a Patagonia surf ambassador from southwest Cornwall. For more from Patch, check out his previoius post, Éire.