On Innovation and the 50th Anniversary of the Wilderness Act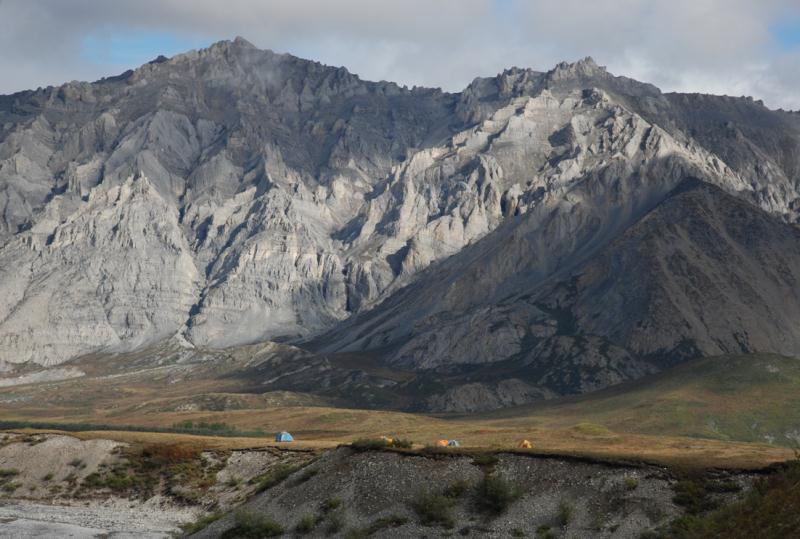 I started selling fleece for Patagonia in 1993, and for six years I worked in Washington D.C., Bozeman and Reno in various customer service functions. I had a blast, learned a ton about product and people and made a network of friends who are as important to me as my college cohorts. During this time, I also began to see myself as a wilderness activist.
The Wilderness Act turns 50 this week and provides a welcome opportunity to reflect on a uniquely American innovation. The idea, novel at the time, that our wild lands are special and worthy of protection, is embedded in the language of the Act: "A wilderness… is hereby recognized as an area where the earth and its community of life are untrammeled by man, where man himself is a visitor who does not remain." And more than almost any other law I can think of, the Wilderness Act has proved an adaptable tool for citizens to act as true patriots in the defense of their land. To date, more than 109 million acres have been protected in perpetuity as wilderness, which sounds like a lot, but in reality is only about 5% of the United States.
The encouraging part about that number today is that it started out way, way smaller. The original Wilderness Act of 1964 designated about 9 million acres. The extra 100 million acres came through the relentless engagement and activism of citizens who cared about protecting wild places. And this engagement triggered innovation—in the ways we use public land, how we advocate for it and how we protect the values that it represents for us. Dozens of wilderness laws that have passed since 1964 say as much about American innovation as they do of the wilderness areas they protect.
The writer Fareed Zakaria once said of innovation:
"Innovation is as American as apple pie. It seems to accord with so many elements of our national character—ingenuity, freedom, flexibility, the willingness to question conventional wisdom and defy authority."
The same could be said of wilderness advocacy, which has always relied on regular people to engage in defense of a place. And while the tools of our trade have grown in sophistication and number, the essential ingredient is people taking action.
High Schells Wilderness, Nevada, designated wilderness in 2006.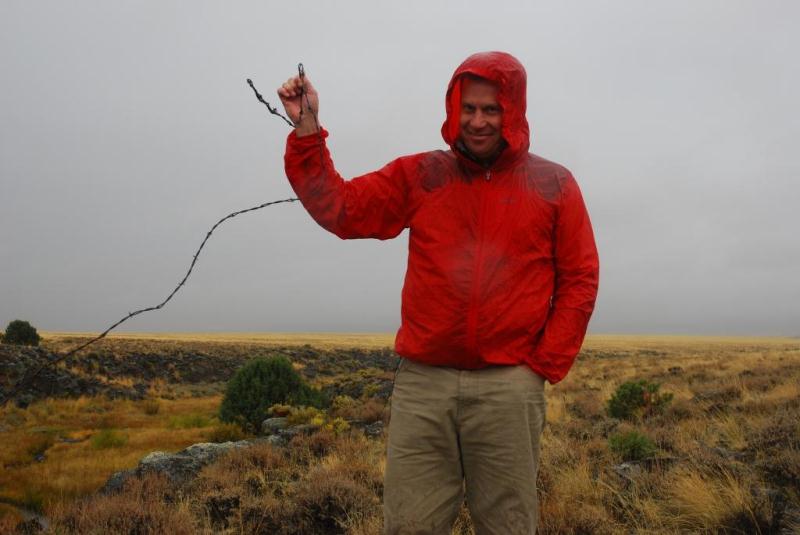 Don't fence me in. The author holds up a barbed wire remnant in the Hart Mountain National Antelope Refuge. 
Wilderness as a legal concept has a long and interesting history, but when I look back on this anniversary I inevitably think of how key steps in my personal history with this movement led me to a rich vein of citizen activists who play in and fight for the wilderness.
Innovation: Patagonia
Reno, Nevada, late 1990s. At the behest of some employees, the Patagonia Mail Order call center is turned into a phone bank during slow business times. Customer service reps, armed with membership lists from groups like the Southern Utah Wilderness Alliance, make hundreds of calls to take action defending Utah's splendid Red Rock.
Innovation: Nevada Wilderness Project
I left Patagonia in 1999 to jumpstart Nevada wilderness campaigns with the Nevada Wilderness Project. More than 25 Patagonia interns worked for the organization during the our 13-year existence, conducting inventories of potential wilderness areas, developing websites, manning outreach events, fundraising and petitioning Congress. From 2000 to 2006, Nevada Wilderness Project worked out of donated office space in the Patagonia Service Center. During this time, we saw the results of our efforts—and others'—protect more than 2.5 million acres of land as wilderness and 500,000 acres as national conservation areas. These laws passed in Congress as omnibus lands bills, with conservation, recreation and development components—an innovation later replicated in the Omnibus Public Lands Act of 2009.
Innovation: National Conservation Lands
These days I work for the Conservation Lands Foundation, a group dedicated to the protection, restoration and expansion of the Bureau of Land Management's (BLM) 28 million acres (and counting) of National Conservation Lands. With more than 250 million total acres under its management, including more than 12.8 million acres of wilderness study areas, the BLM and its lands represent the future of wilderness advocacy. An agency formerly known among environmentalists as the Bureau of Livestock and Mining now has a strong conservation policy regime and a burgeoning list of pre-wilderness success stories driven by a Friends Grassroots Network. This innovative network is laying the groundwork for tomorrow's enduring wilderness, supported by training, fundraising and capacity building with local citizens and communities.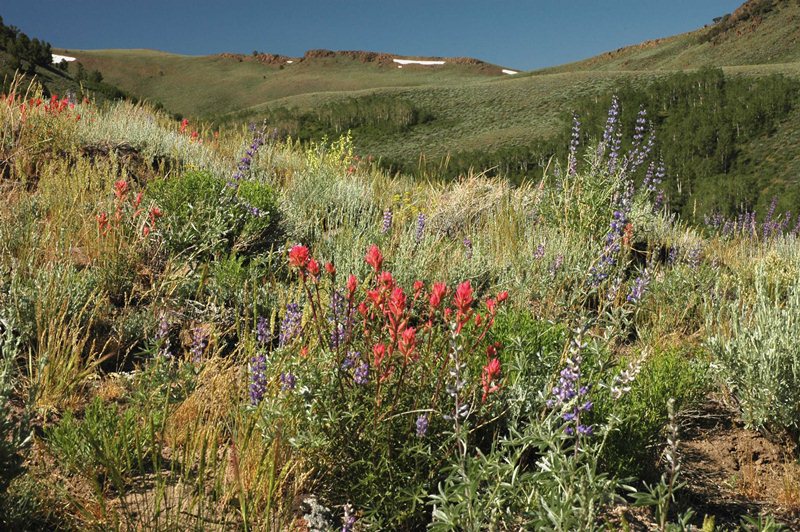 Arc Dome Wilderness, Nevada.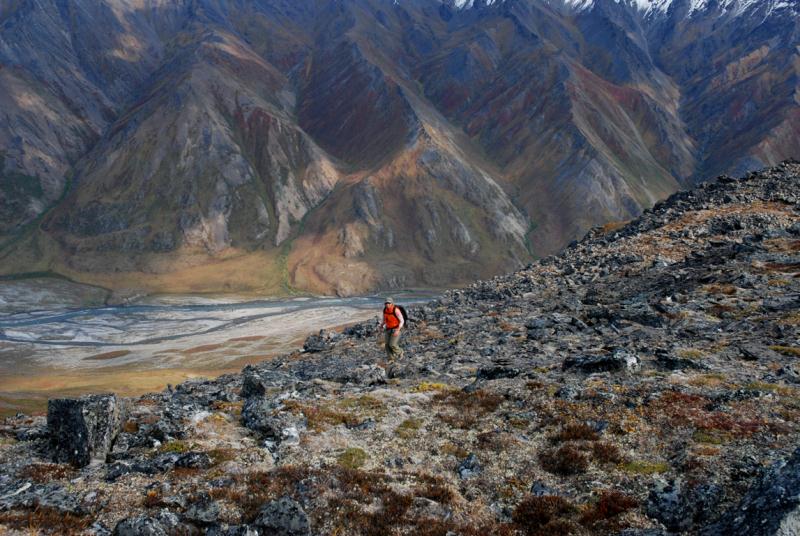 Arctic National Wildlife Refuge, Alaska.
These examples all demonstrate that the most powerful innovation of the Wilderness Act has been to provide citizens with a myriad of ways to take action on behalf of wild places. In their book, Creative Confidence, Tom and David Kelly write of the importance of innovation in daily life:
"It's fueled by a restless intellectual curiosity, deep optimism, the ability to accept repeated failure as the price of ultimate success, a relentless work ethic, and a mindset that encourages not just ideas, but action."
Sounds like a great path forward to another 109 million acres in the next 50 years.
Patagonia has supported wilderness campaigns since the beginning of the company's history. This year, through grants to key partners like the Conservation Lands Foundation, the Conservation Alliance and The Wilderness Society, we are continuing this commitment to protecting wild places.
We are also excited to support The Wilderness Society's "We Are the Wild" campaign, a celebration and collection of images, videos and writing that capture powerful moments in the wilderness:
Patagonia ambassador Dylan Johnson made this short video for the "We Are the Wild" campaign:
John Wallin shares this special moment in the Black Rock Desert / High Rock Canyon National Conservation Area: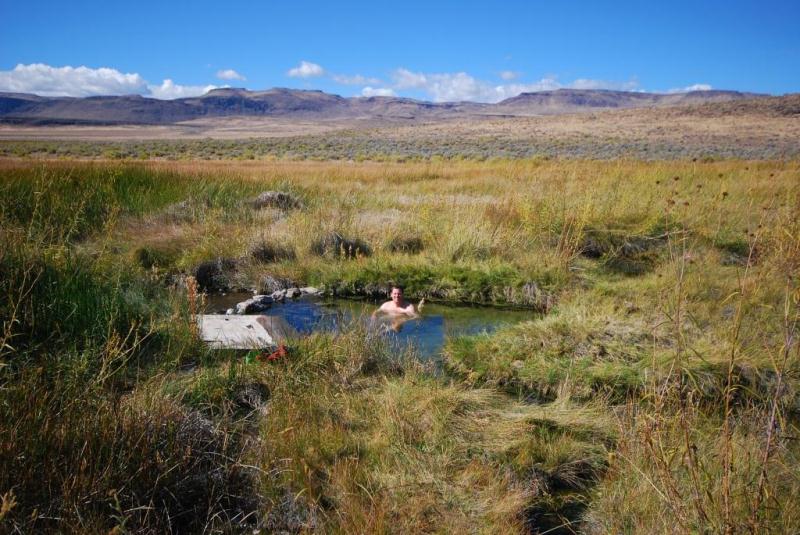 Share your stories. Protect the places you love at wilderness.org/wild.