Surfing in the UK and Ireland with Patrick Wilson: Photos
By Patch Wilson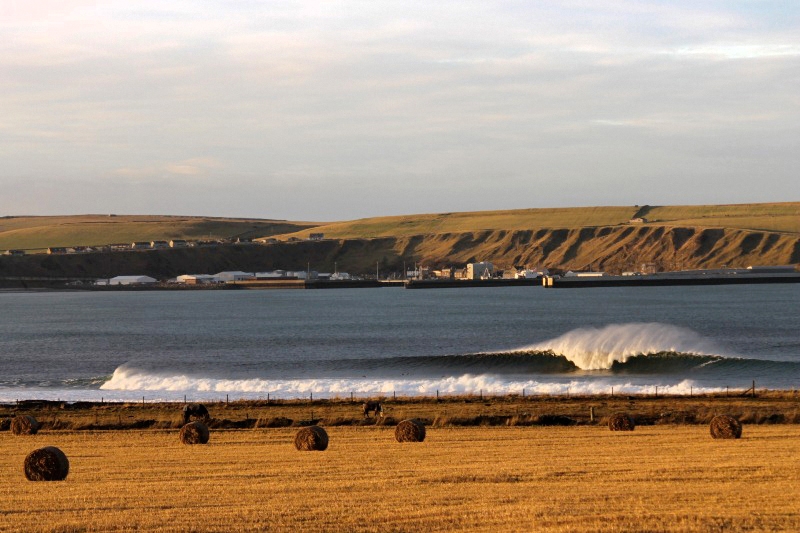 Growing up in Cornwall, in the UK, it's easy to feel blessed when you're young. I thought we had the best waves ever, and in some ways it's true. When you're a kid, the waves at home are all you really need. But quickly the realization sets in – as you get a bit bigger and aren't so scared of what the ocean can throw at you – you want more.
I've travelled to the other end of the planet to get my fix of heavier hollower waves. But over the last 10 years or so I have come to realize that what I'm really looking for is right on my doorstep.
Here are some photos from a trip I did earlier in the year around the UK and Ireland.
[Above: Scotland, in my opinion, has some of the best waves in Europe but it gets cold in the winter. Changing out of your wetsuit can literally be a race to get into your warm car as quickly as possible. All photos by Patch Wilson unless otherwise stated.]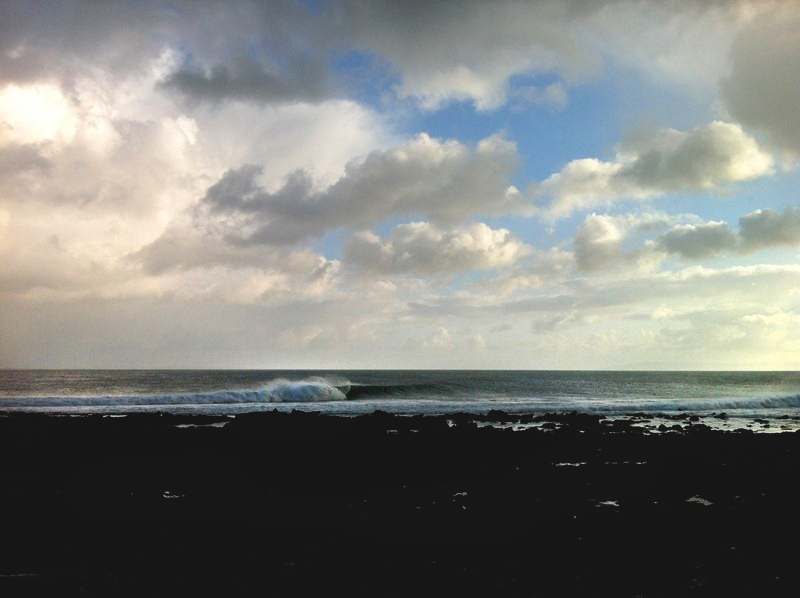 A reeling Irish left. This picture embodies what Ireland is to me: cold, windy and pumping.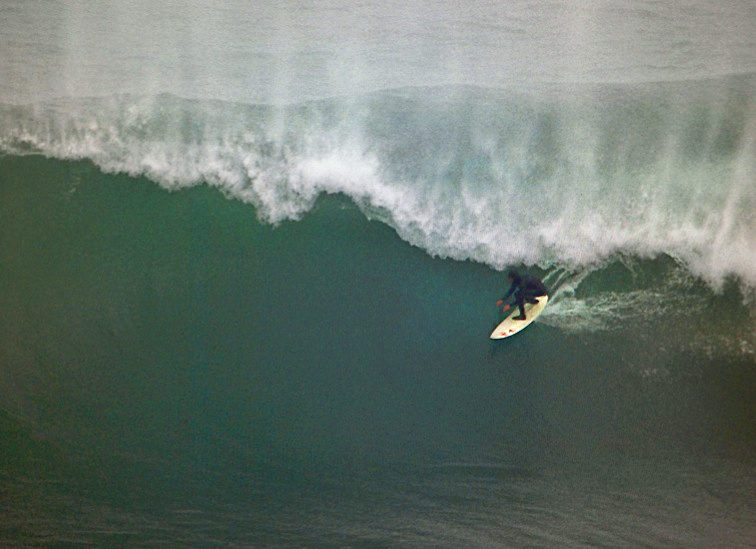 An Aileen's bowl about to beat the daylights out of me. Frame grab: Mickey Smith

This wave is 30 minutes away from where I grew up in Cornwall. On either side there are two other equally good waves on their day. It's funny, when I'm traveling and I tell people where I am from their next question generally is, "Do you really get waves there?" To which I reply, "No, not really."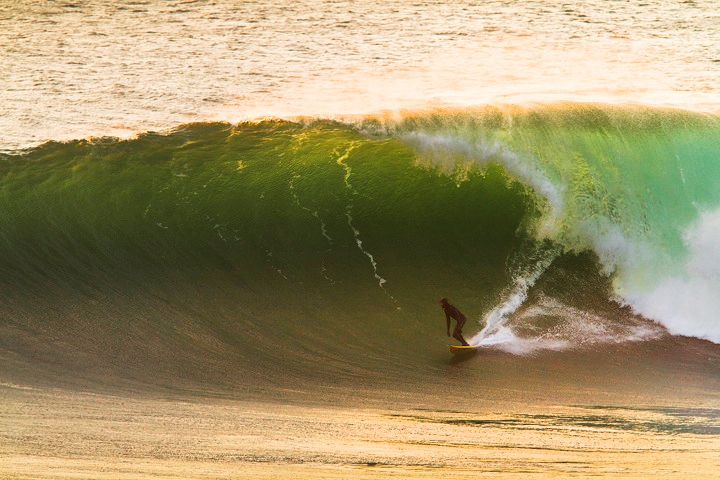 Aileen's last winter. We had a really good run of swell and offshore wind patterns late last winter which is pretty rare for the west coast of Ireland. We had some amazing late afternoon surfs with beautiful light. Photo: Al Mackinnon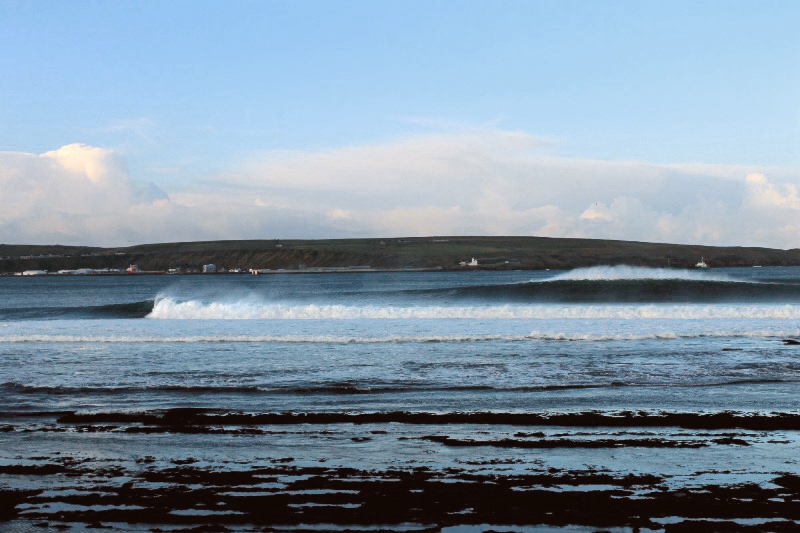 Scotland again.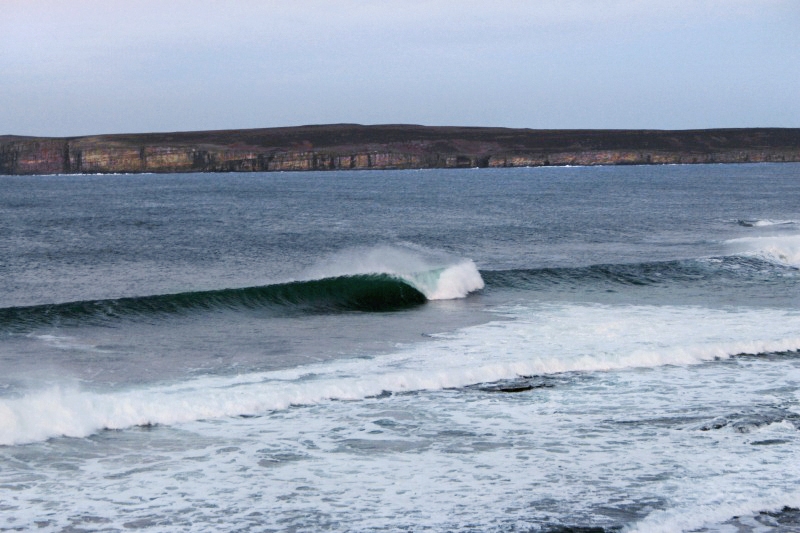 An inside-out right slab that is amazingly perfect but takes its fair share of scalps.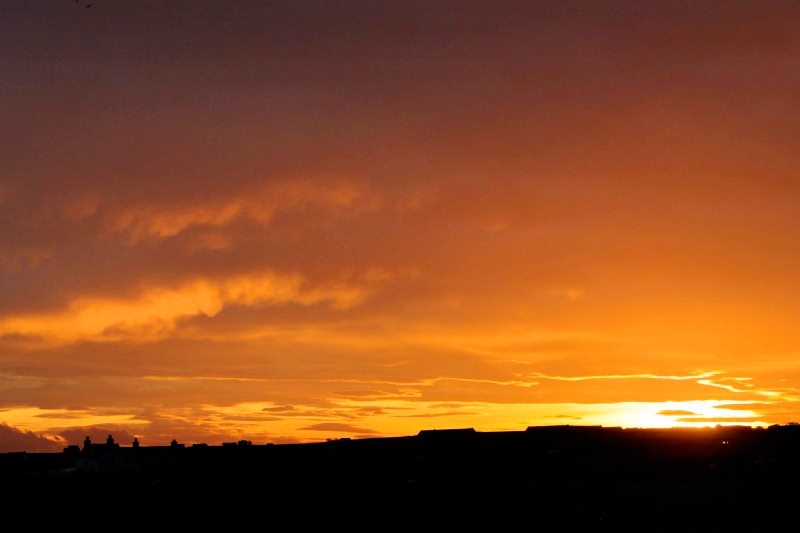 Sunrise in Scotland. In winter, the sun only comes up for about eight hours max and it sits really low in the sky. This leads to some unbelievable sunrises – always a good way to start a freezing morning.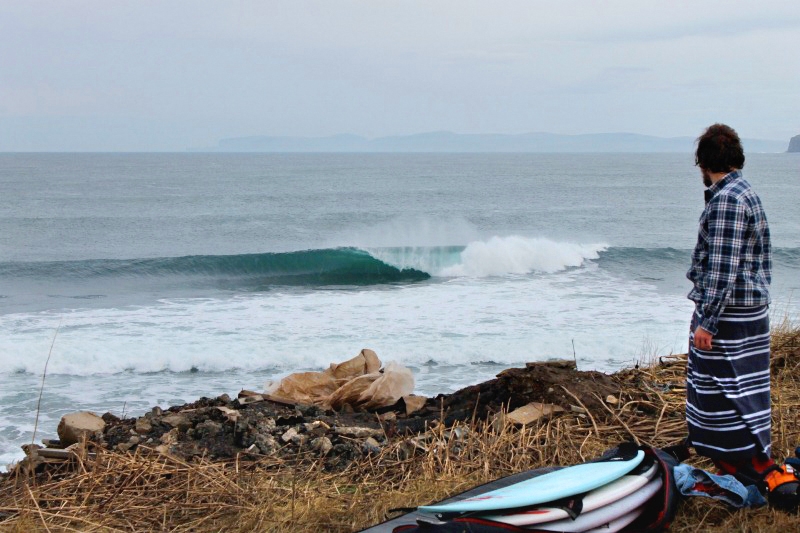 Al Mackinnon looks on as this right-hand slab does its thing.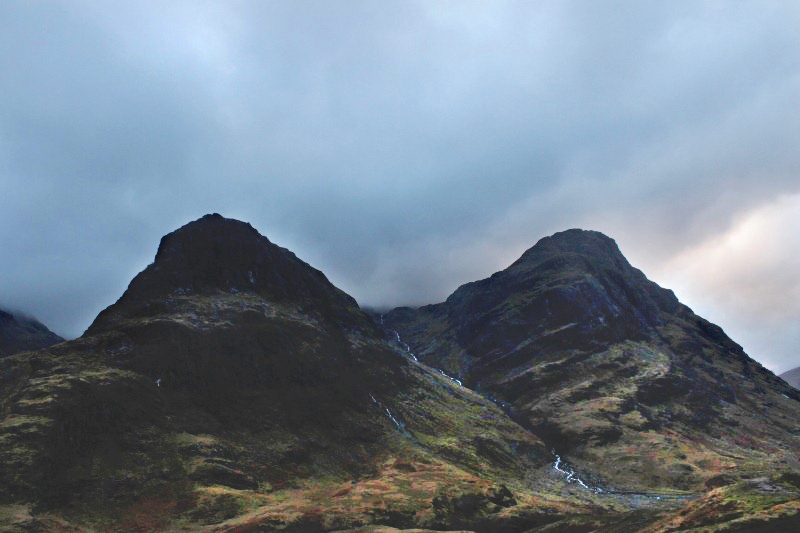 Some of the scenery in Scotland is absolutely breathtaking. This is the drive up through Glen Coe.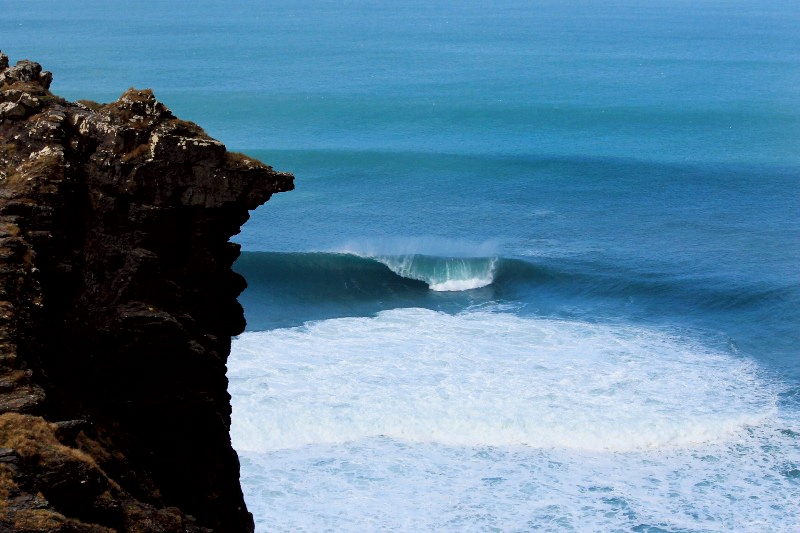 Ireland last winter. A really crazy day at the cliffs.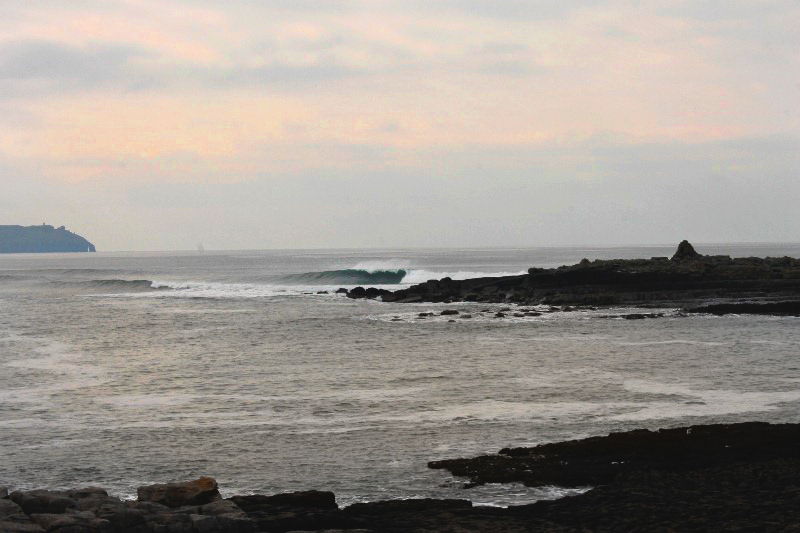 This is Crab Island on the west coast of Ireland. This wave is currently under threat from a pier development project that is definitely going to ruin the inside point at Doolin and could put backwash through the lineup at Crab Island. At the moment, things are really not looking good for this wave. You can keep track of what is happening at Save the Waves.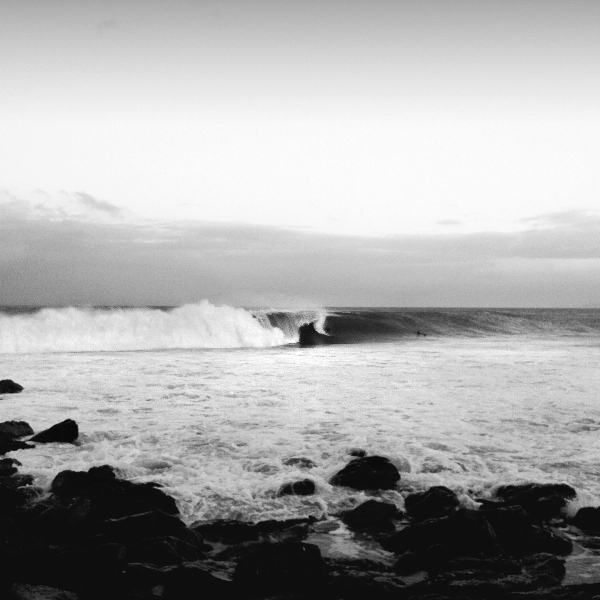 Fergal Smith drops into an Irish drainpipe.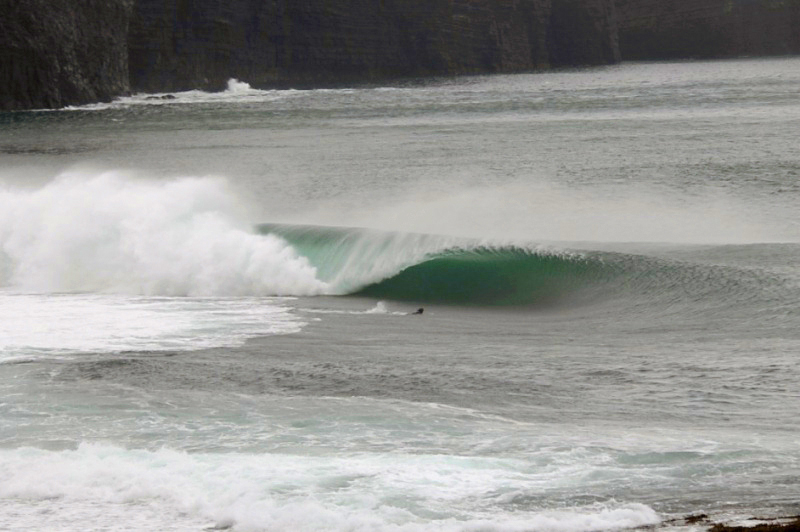 This picture is from a magic run of swell and wind conditions we had a few years ago in Ireland – a left slab that I love surfing and is pretty fickle, really, but completely firing here.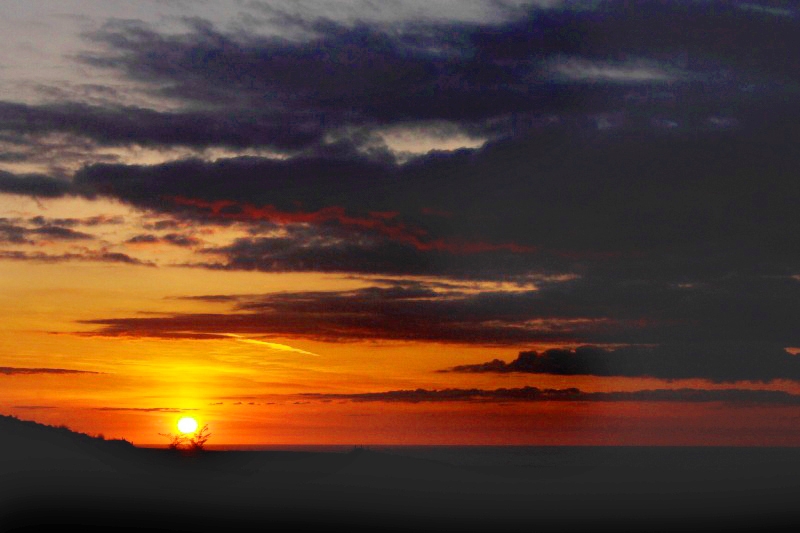 Epic evening colours in Ireland.
Patrick "Patch" Wilson is a Patagonia surf ambassador from southwest Cornwall, England and an occasional contributor to The Cleanest Line.