Excerpt from "Getting Green Done" by Auden Schendler
/
February 24, 2009
3 Min Read
/
Activism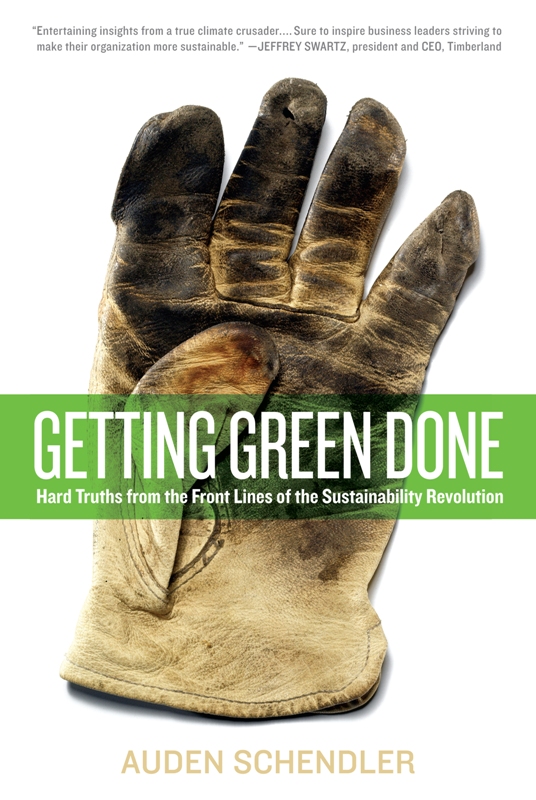 With everyone from Oprah to Vanity Fair advocating that we "go green," it looks like green has become the new black. And often, the Green Gurus say that sustainability is quick, easy, and profitable. If that were true, wouldn't it have happened already?
Recently, we got a note from an old friend, Auden Schendler, who runs the sustainability programs at Aspen Skiing Company. He's written a new book in which he points out that even though environmentalism and "green" issues have hit the mainstream, actually implementing the practices that will save the planet is brutal work, more akin to trench warfare than surgery. Below is an excerpt from the book, which is available now (Patagonia retail stores will be carrying it soon).
From Getting Green Done: Hard Truths from the Front Lines off the Sustainability Revolution
I used to insulate low-income housing through a government program called Low-Income Energy Assistance. I was a "weatherization technician." It sounds fancy, but it means that I crawled under mobilehomes through mud and animal carcasses into spaces so small I couldn't turn my head.
Under a trailer, wearing a respirator and a Tyvek suit (basically an air-mail envelope), I learned that everyone becomes a spider expert, and all spiders become black widows. I poked holes in the floor and blew in boric acid-coated cellulose — a sophisticated name for insulation made from old newspapers.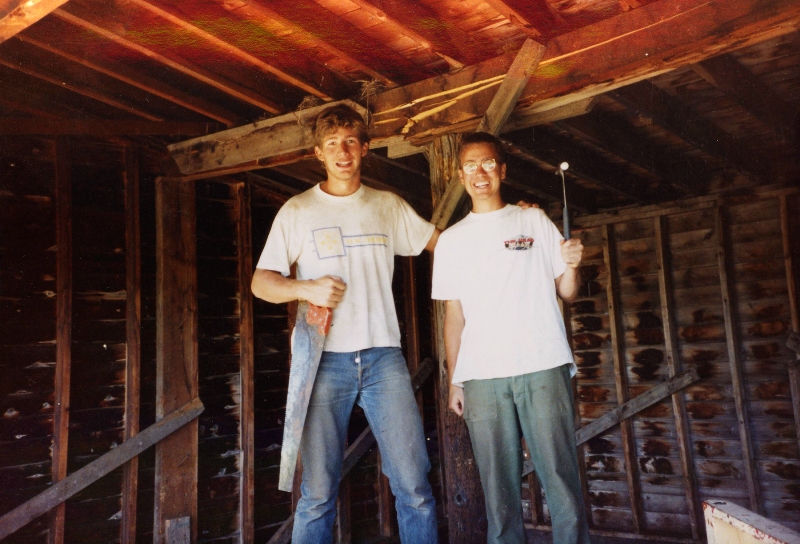 I breathed fiberglass — the next asbestos — while wrapping water heaters. I fell through the ceiling while blowing insulation, landing close to a seventy-year-old man sucking on oxygen. I did this work in busted towns in western Colorado with names that evoke the hard-as-nails aspect of the work: Rifle, Meeker, Craig, and Silt. "Silt Happens" is the unofficial motto of this last town. "Stop talking and start caulking" was mine.
Every job was dirty, unhealthy, and grueling. And yet, it has become increasingly clear to me that the work I did eighteen years ago was what the front lines of the environmental sustainability movement look like. The work we need to do is neither fun nor sexy, and it sometimes seems impossible.
Although I left that job as soon as I could, I stayed in the environmental field, and my trailer insulation experiences left me with an admiration for the trench fighters — the people whose hands are dirty — on the bleeding edge of the problems and the solutions. By necessity, they are the realists.
And to be honest, my experience gave me a sense of disappointment in the pure theorists in the environmental movement — the PowerPoint experts who think they know all the answers but haven't ever baked a pie, built a shed, replaced a toilet, or had a newly insulated roof blow off after they installed it, as happened to me (We forgot to nail it down.). Realism is important because our problems are more urgent than ever. The reason for the rush is climate change.
From the book Getting Green Done by Auden Schendler. Excerpted by arrangement with PublicAffairs Books, a member of the Perseus Books Group.Copyright (c) 2009.
[Photo courtesy Auden Schendler]