Listen to "To Helga and Back" Dirtbag Diaries Podcast Episode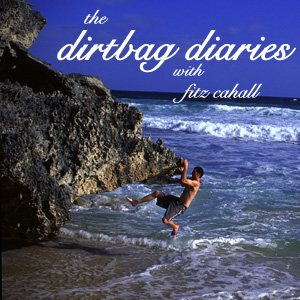 The latest episode of The Dirtbag Diaries went live on Thursday for your podcasting pleasure. From the site:
Many of us associate our vehicles with freedom,independence and youth. Even as we come to terms with the fact thatautomobiles may be an unnecessary evil, it's hard not to think back tothat first surf or climbing trip and day dream about open windows, loudmusic and a best friend riding shotgun. Can a hunk of metal have asoul? What happens when the motor finally stops running? This week webring you the sometimes-true tale of a 1974 Mitsubishi Sigma, a boy onthe cusp of adulthood and a life changing journey across Australia.
Episode Three – The Great Big Garage in the Sky (click to listen; right-click to download)
[With thanks to Fitz Cahall]