The Fifth Annual Dirksen Derby Supporting Tyler Eklund
Aimee Lyn Brown
/
December 19, 2011
/
2 Min Read
/
Snow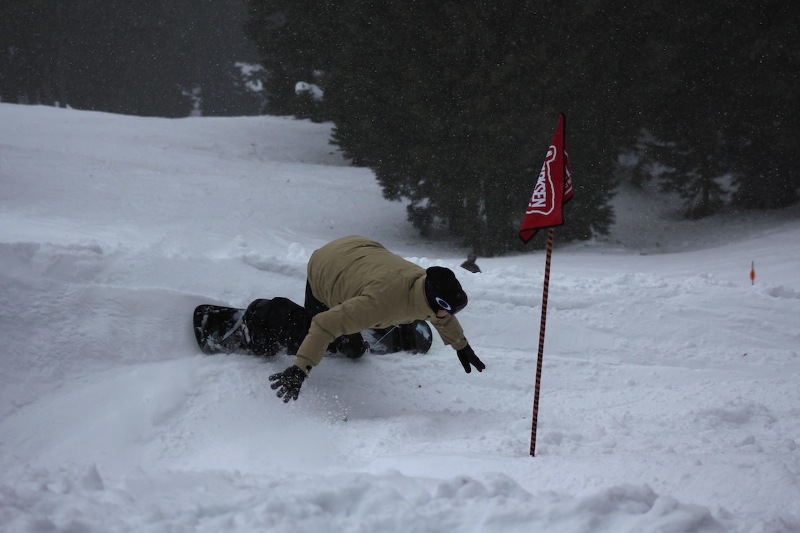 Right about the time contest organizer and Patagonia snowboard ambassador Josh Dirksen yelled go, professional snowboarder Scotty Whitlake fell over laughing, legend Terje Haakosen cracked a smile and 28 shreds of all ages and genders grabbed splitboards and took off running uphill in shitty snow and poor visibility for no prize money and nothing but bragging rights, was when I fell back in love with snowboarding. The best part? I wasn't alone.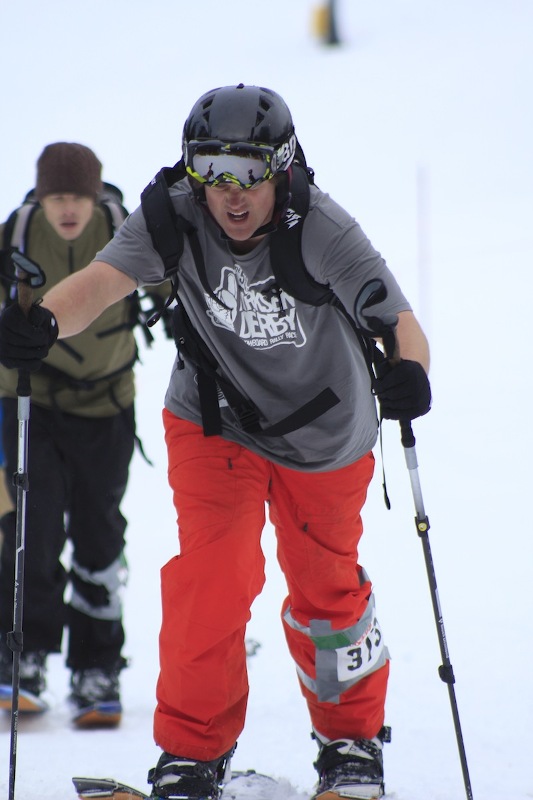 Patagonia ambassador Ryland Bell, who we interviewed recently. Photo: Aimee Lyn Brown
By the time contestant Ryland Bell had one-footed 1000-yards downhill then skinned back-up with artist Adam Haynes breathing down his neck and Teton Gravity Research's Ralph Backstrom just behind doing everything he could to hold on, not puke and put his board back together there wasn't a person at the top of the 2011 Dirksen Derby course who wasn't screaming like a Belieber. The final straw though, the moment, when I knew I was wrong to ever think snowboarding had lost its heart, came at the awards' ceremony when professionals Gerry Lopez, Austin Smith, Blair Habenicht, and a handful of others gave their prizes back to the crowd, stoking out every grom in the room, and allowing Dirksen to announce that this community of rag tag snowboarders had just raised $18,000 to support one of their own.
Whitlake said it all and said it first, "This is the best of snowboarding. This is what it's about."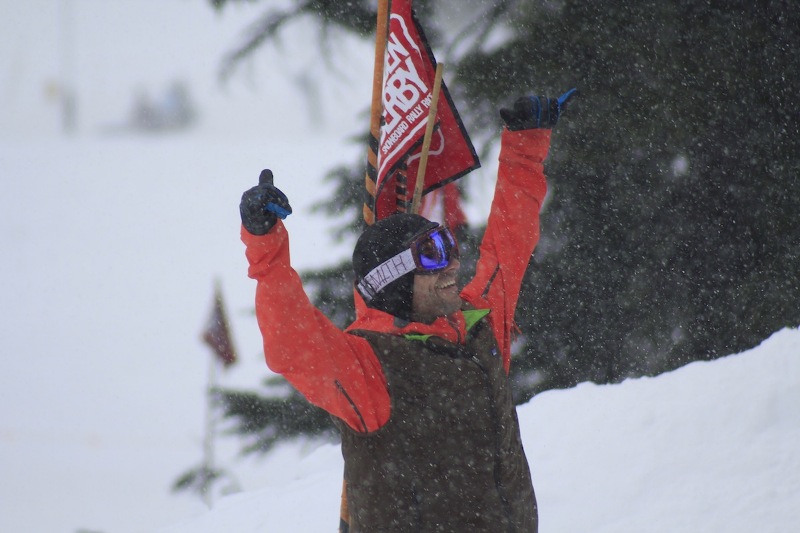 Event organizer and Patagonia ambassador, Josh Dirksen, shares the stoke. Photo: Aimee Lyn Brown
The fifth annual Dirksen Derby was held at Mt. Bachelor on Dec. 17-18, 2011. The Derby more than doubled its participants this year, raising over $18,000 dollar in support of paralyzed snowboarder Tyler Eklund. Visit mtbachelor.com for the full results and more photos.