One Man's Road to Patagonia
greenewsurfer
/
March 22, 2010
/
14 Min Read
/
Community
Most of our employees have interesting stories to tell, but few have spent 15 months in an East German jail after abandoning a plan to somersault the Berlin Wall from a trampoline before trying to escape the country on foot.
Holger Bismann, managing director of Patagonia Europe, was generous enough to share some of his experiences of what it was like to live under totalitarian rule in East Germany, keep alive a relationship with his future wife while in jail, then cross the border into freedom after the Wall came down.
1) What is your most vivid memory of living in East Germany before the Wall came down? The thing that reminds you of that time the most?
My most vivid memories were of saying "good bye" to the good things about the life I had there for 27 years, right before my friend Klaus and I escaped. We couldn't actually say good bye to anyone because it was too dangerous to tell anybody about our plans. We couldn't even say anything to our closest friends or parents, simply to protect them and ourselves from danger.
Anyway, for five years, as students at the University in Leipzig, we had been squatting in an old house. After we graduated in 1988 and right before we escaped, we had a secret farewell. We organized a huge party in the backyard of the house with all our friends. A rock band played and it was great to see everybody before the summer break – and not knowing when or if we would see our friends again. It was a very strange feeling, as you can imagine. And I haven't seen many of the people who came to the party since.
2) You were an athlete even then, correct? What sports did you practice? Did you compete?
Correct. I'd done many sports from the time I was 6 years old. I grew up in a mountain region where we did lots of winter sports. I practiced luge for many years and was part of an elite program, but got kicked out when I was 13 years old because my uncle jumped the border and went to the West. I was penalized for my family not being "politically clean and reliable" anymore. That's how it was in East Germany. My dream of going to the Olympics was suddenly over.
Then I started to practice sports on my own and became an endurance athlete. I ran marathons and ultra races, did triathlons for many years and cross-country ski races. At the same time, I loved the mountains and did lots of trips through Eastern Europe, either biking, hiking or climbing. Later I studied sports science, became a coach and teacher and finally moved to France. I have always stayed connected with sport and my competitiveness is still alive. I am now hooked on cycling and when I see someone far ahead of me in a climb, there is no way I can slow down and I push myself until I am at his back wheel.
3) You met your wife, Christelle, while you were in East Germany, but she wasn't from there, right? How did you meet?
We met when I was at the University in Leipzig. I always had to make some money to finance my trips during summer break, so I worked as a lifeguard and sport animator in a kid's camp. That was always great fun. I met Christelle (she is French) there in 1986 when she came as chaperone for a wild group of French kids from poor families and 'sponsored' by the French unions. It was quite unusual for kids from Western Europe to come to the East and there were always people checking us out to make sure we didn't get too close.
Anyway, first Christelle and I became friends. We were falling in love and I promised her I'd learn French. She didn't believe me and thought I was just another guy promising something – but I did it. The day she left I jumped on my bike and went straight to the nearest book store and bought my first French book. Four weeks later I wrote my first letter in French to her – it was two pages and took a whole day to write. She was impressed and after a year my French became pretty solid.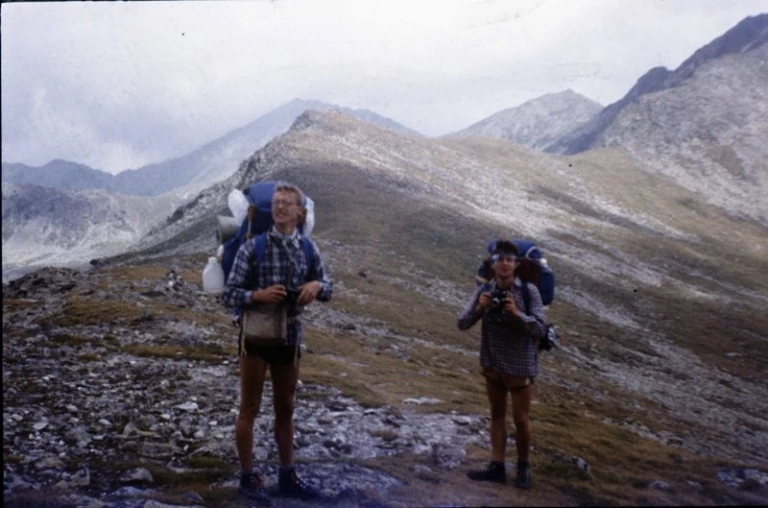 4) I'm sure you've told the story of your escape from East Germany many times, but what was the trampoline plan? And how did you actually try to escape?
As a sport student in East Germany, we were asked every year to participate in a big sports show for the government to show the world how great and powerful communism was. There were hundreds of athletes doing a synchronized show in a stadium. It included lots of acrobatics, one of which was to jump over a three-meter-high ring from a mini trampoline doing a somersault in the air and landing on our feet. We did this thousands of times and my best friend Klaus and I got the idea that this could be a way to get over the wall. After the show we kept practicing this in the gym for many nights every week. We had great gym facilities at our university.
Ultimately, we didn't do it after Klaus's girlfriend asked him if she could come with us. We had planned our escape and practiced our jump for three years, but physically, she couldn't have done it, and hadn't practiced at all. So we instead decided to cross the East German border through the Czech Republic, and from there to Hungary and then into Yugoslavia.
We got caught by the Hungarian guards on a moonless night at 2:00 am while trying to cross the Hungarian/Yugoslavian border. That was it. The dream was over as we stood in front of a young 18-year-old kid pointing an AK-47 at us. He was as scared as we were since the communists were always telling them that anyone who tried to cross the border was a criminal and extremely dangerous. We didn't want to get killed so we didn't even try to run away. We always knew that we could end up in jail. But we knew that if we ended up in jail, we had a 95 percent chance that after our sentence, the communists would let us go and wouldn't want us back in their country. So this would mean that we bought our liberty with a couple of months sitting in prison.
5) I'm sure you'd thought about escaping many times. Was there one thing that finally pushed you to turn the idea into reality? Do you remember the night before your escape (or day if you tried to escape at night) and how you felt?
We were thinking about escaping for years. Many people in the eastern countries were constantly thinking about it and many are still doing it all over the world today, leaving behind dictatorial countries and other situations to get a bit more freedom and democracy. The idea develops in your head over the years and you eventually make the tough decision to leave your family and friends and the place where you grew up. You do this with not much hope of when or if you will see these people again or when or if you will return to the place where you grew up.
It's difficult to imagine, but this is how it was. To get liberty, we had to make a decision about where we wanted to live in the world. It had a huge impact on our lives. And the worst thing was that we were unable to share those thoughts with anyone. Not even with our friends and family since we could endanger them and they might also end up in jail if the communists were to discover our plans. All those years, I only shared my plans with Klaus. It was a huge process dealing with this over the years. It was kind of a relief to finally get on the road and to get it over with, but it was also very weird that there were many things, places and people that we wouldn't see for years – maybe forever.
The moment we got caught, the hope we had lived for was just gone. My first thought was about my parents and my sister – they didn't have a clue what we were up to. Then I wondered when I would see Christelle again and what would happen to our future. My brain was just spinning and that's what it continued to do for a couple of weeks while we realized how our lives were going to be for the next couple of months or years – being disconnected from the outside world and even further away from freedom in East Germany.
6) You spent 15 months in jail as a result. How did you get through it? Did you learn anything from the experience?
I have to say I took it well. I learned a lot there about living in a small space with many people – no privacy – not even on the toilet. I had to share everything. I got to know people (criminals) who never had a great life – no education, no security, not much family and love. I learned how those people got to where they were, how society and government puts people in jail for political or criminal reasons and they don't do much to reintegrate them and help them to live a normal life. If a young kid ends up in jail, they don't have much chance to go back to a regular life after leaving. They need strong support from family or friends and that's what most of them don't have. Or they need a strong mind to make it through. They can't count much on the government for any of this – who gives a job to someone who comes out of jail? Not many companies do. In the end, the guys coming out have no job, no family, no friends and to survive, they usually start stealing again. Then they return to jail where finally they feel at home and respected by the people sharing the same life.
In jail you learn to adjust your life and stop complaining about what you don't have. You have to show respect to people who are in difficult situations or have done terrible things – or who even annoy or disrespect you. In addition to all that, you have to keep your brain and body working and stay positive. If you don't you will die.
What did I learn from it? – Bad things can happen in life but there are always worse. If you hold onto hope, you will get through it. Just imagine all the people in jail in China, North Korea or Iran, probably for nothing and for years under hard conditions. Being in an East German jail was probably like being in a substandard hospital compared to what is happening in those countries. You learn to be more balanced before judging things too fast and getting unhappy about minor issues. It makes you a stronger person and teaches you that you have to be positive about everything and all that we have been given.
7) What was your impression when you first left East Germany? Was it your first time? What things stand out in your mind the most those first few days?
I had visited most of the Eastern European countries on nice adventure trips. I had been to Russia, Czechoslovakia, Bulgaria, Romania, and Hungary many times before. Meeting new people, cultures, and landscapes was always essential for me, like food, water and daylight. I was always curious about those things on the other side of the Iron Curtain. But I wanted to visit other continents, go to America, live in another country, even if it was in Eastern Europe (for example, going to live in Russia was impossible). I wasn't really interested in going into a big supermarket or department store and seeing what there was to buy or what I could spend my money on. Driving a big car wasn't really what I wanted. I wanted to go into a French pub in a little village and have fun with the locals or go to the Alps, where I had never been before and see the Dolomites in their beauty. I wanted to see Paris – what I knew from all the books, songs, movies.
Three days after we left jail on Nov 12, 1989, Christelle came and picked us up at my parents' house. We traveled straight to France. We crossed the East/West German border, the German-Luxembourg border, the Luxembourg-Belgium border and finally the French border – all in one day. I could not believe that, after being in jail for escaping from East Germany, we passed all those borders without being checked one single time by a guard. It was just unbelievable and a great feeling of liberty.
I still remember today the song we played while five of us (Klaus, Christelle, her brother, a friend from France and me) were squashed in a small Ford Fiesta crossing the French border in the Ardennes. The volume was at the max and the song was Barclay James Harvest – the Hymn – and we were free and totally happy. It was an unforgettable moment and I still get goose bumps when I hear that song today.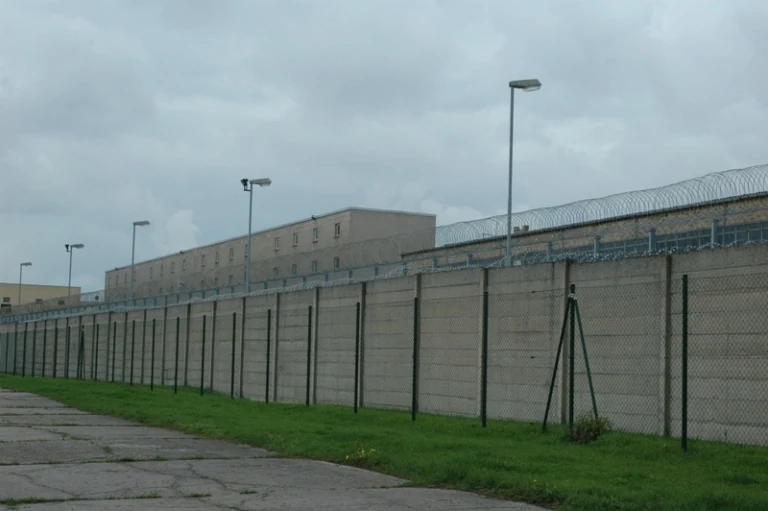 8) How were you finally reunited with Christelle? How did you feel when youfirst saw each other?
On the evening of Nov 11, 1989, three days after the wall came down in Berlin, a guard opened the door of my cell. I had been put in isolation when I learned that all the political prisoners got amnesty and refused to work. The guards put me alone in a cell with no outside contact, newspaper or radio. So the guy opened the door and said: "Bismann, tomorrow you can go home" – and he added – "You idiot have been sitting here for months and I will be walking over the border to West Berlin even before you do!" It is strange to hear, but I didn't really want to go home. I wanted to go to France. It was hard to imagine that the borders were all open now and we had been sitting there for 15 months.
When I walked out of jail the next day – it was a Sunday – I immediately called my parents and they called Christelle. Christelle got in the car the day after that and crossed the border to East Germany without any visa – impossible to imagine before. She arrived in my home town and we had a huge family party with my friend's family and all our loved ones. It was incredible to realize that finally it was all over and it was history. We were extremely happy but it took us a while to realize what happened. We were really in a hurry to leave. We were afraid that it would all go back to how it was and we would wake up and realize that it had been just a dream – that the wall was done and we were all together.
9) How did you end up working for Nike and then Patagonia?
After leaving East Germany in November 1989, I went straight to Paris, as mentioned. I immediately found a job in a hospital for mentally disabled kids. I met great people and by telling them my story, people learned about me and helped me find a job as a physical education teacher in January 1990. Everything went so fast. I met more people and had to give a presentation about my story, even on TV shows in France. Then the French bobsled and luge federation contacted me and offered me a job working in the French Alps as the coach of the French Luge team, getting them ready for the Olympics. I was amazed. I was finally going to walk into an Olympic stadium and live that magic moment.
Leaving Paris wasn't a big deal since I hate big cities, with all the stress and traffic. The Alps were my dream – going skiing all winter and running up the hills in the summer. I was just lucky. Christelle changed schools to Lyons, which was just two hours away. We stayed there until 1992 after the Olympics. Then I wanted to go back to Germany to be closer to my family and friends. Before I left France I applied, just blindly, at Nike. But they didn't offer me anything. Maybe they thought, "Who wants an East German with a communist education working for a fast growing multibillion dollar company run by shareholders?" In the end, I worked for a running retailer and managed three of his running shops in Germany.
But I kept being inspired by the athletic and emotional power of Nike and stayed in touch with them. In 1995 I couldn't believe that they offered me a job. I considered myself lucky again and I enjoyed 13 years of working with them in a great authentic and sportive environment with people with a similar mind set and within a very international environment. Basically it was within Nike that I got to know more and more about Patagonia. At Nike, every designer and everyone that loves product gets inspired by Patagonia. It was unbelievable to see how influential Patagonia was to a big company like Nike. In particular my last four years at Nike, when I was responsible for Nike's European ACG business, we were always looking at what Patagonia did and especially what Patagonia did for the planet. Patagonia was kind of a leader in our eyes and every trade show it was a must to go and see the Patagonia booth. I think it was in 2007 that a colleague gave me Yvon's book and told me I absolutely had to read it (That guy still wants to work for Patagonia today and I think I'm gonna hire him one day for Europe).
I was impressed by the story and Patagonia's values and philosophy. I was far from even dreaming that one day I would be offered the European GM role. It was at ISPO 2008 in February when someone asked me if I would be interested in that role – and my eyes were wide open. I got lucky one more time. I love it here.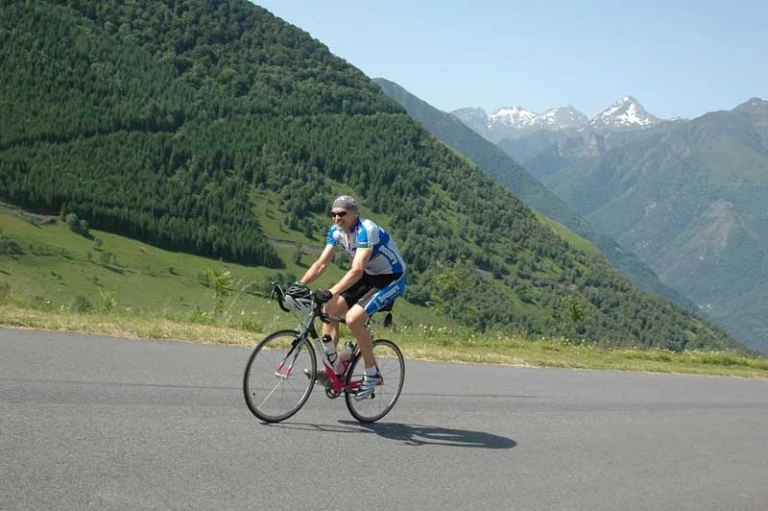 10) Do you still look back at that time living in East Germany and in jail? How have those experiences influenced your life?
I am proud of being East German and having been part of history. We achieved something important there. As Yvon and Patagonia say – governments need pressure and this comes from the people that believe in change and don't give up. This happened also in East Germany. You need courage and every single person can do something and will finally have an impact even it takes time and lots of energy and disappointment. I don't miss jail for sure but it was a great experience – one I don't regret at all. It hasn't made me a different person, but it has influenced my life and taught me things. There is always a solution for any issue. Staying positive and showing a good attitude is already half the solution. Taking risks and trying things out brings us new ideas. We need fun and we should never take things too serious. I am teaching my kids that you achieve more with a smile and by not getting bothered by things. You just have to keep dreaming about things that inspire you and if you believe in it, you can do it. All is possible.
Editor's note 10/21/2011: It is with a heavy heart that we share news of the passing of our dear friend, Holger Bismann. You can see our tribute here.