Liquid Courage and Beer Goggles: Two New Runs at Valhalla Mountain Touring
Jasmin Caton
/
May 4, 2011
/
2 Min Read
/
Snow
When she's not busy making us jealous about climbing in places like Greenland and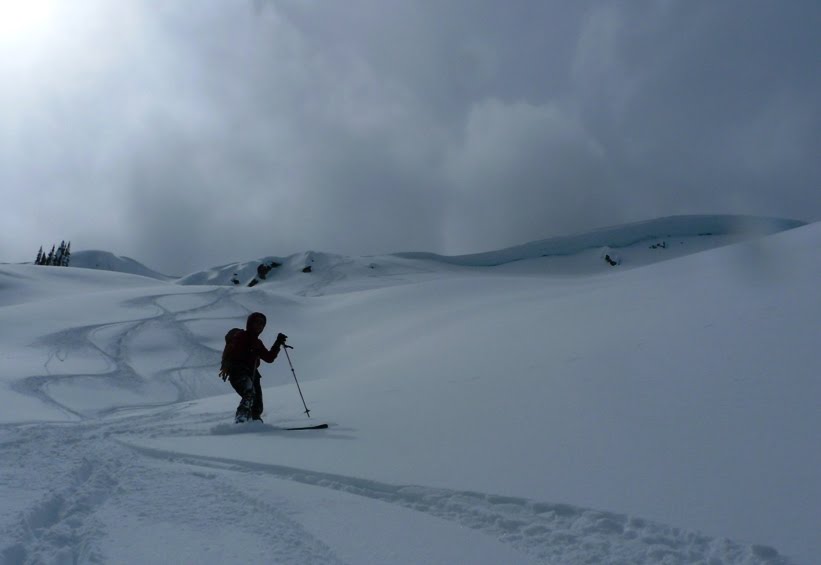 The day had gone so well, maybe that was the problem. My Mum was up at Valhalla Mountain Touring to visit and ski while I worked as the lodge custodian for a self-guided group. I had had my eye on an unskied couloir for the whole season, and stability and weather were looking good, so I figured we'd ski it together since it didn't appear steep or difficult. Just a pretty rock-lined narrow powder run in a beautiful setting. As I parked us on the exposed ridge that leads into the run, my Mum started having second thoughts. "Hey Jas, I need some liquid courage" she said, laughing. I passed her a beat up brandy-filled chocolate from the bottom of my trail mix bag and she washed it down with some black tea from her small thermos (she doesn't drink water while out ski touring) and was ready to rip.
[First run of the day – some powder turns to warm up for the goods. All photos: Jasmin Caton]
We dropped into the line, which had great snow and beautiful overhanging rock walls on either side of it. When we got to the bottom, I asked her what she wanted to call it, and she decided on "Liquid Courage."
With plenty of daylight and energy left, we began touring up to ski another run in the same cirque as our newly discovered gem. To the left of Liquid Courage, a steep snow headwall loomed that looked skiable with great snow.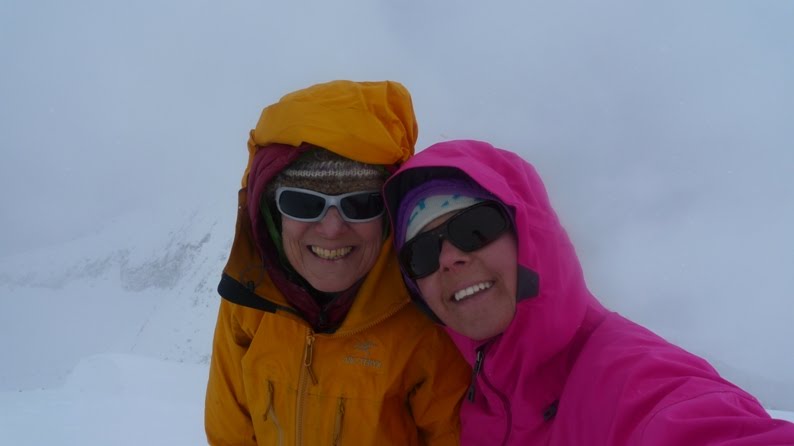 [Jasmin's partner in crime for the day, the coolest mother ever!]