"Harvesting Liberty:" A Film About Growing Hemp in the USA
Industrial hemp is a crop that has the potential to lower the environmental impacts of textile production, empower small-scale farmers and create jobs in a wide variety of industries. Two non-profit groups, Fibershed and The Growing Warriors Project, are working to reintroduce industrial hemp into Kentucky—and eventually U.S. agriculture. Dan Malloy and a small film crew from Patagonia, paid a visit to farmer and military veteran Michael Lewis to see how it was going.
Reconnecting Through Agriculture
By Dan Malloy
Ten years ago, just before a 17-hour flight to Indonesia, I stood in front of a giant wall of magazines searching for something worthwhile to read. Glistening nether regions, outrageous headlines, sugar-coated treats and self-help tips dominated my field of view. Stuffed in the back, however, in a negative space that drew me towards it, was a slim black and white periodical with no advertising called The Sun.
In it was an interview with author and farmer Wendell Berry and what would become the impetus for our new short film, Harvesting Liberty. Mr. Berry explained clearly that industrialized agriculture has inflicted "a kind of cultural amnesia" on our society. In other words, the chasm that has been created between the people raising our food, and us (the ones eating it) is doing more damage than we are capable of quantifying.
It is safe to say that Mr. Berry and his cohorts (Jackson, Shiva, Snyder to name just a few) have changed how I see my place in this world. They have challenged me to, as Snyder said, "Find your place on the planet. Dig in, and take responsibility from there."
I now view the deliberate participation in healthy food-and-fiber systems as engaged activism that requires less fighting against and more working for—same goals, by the way, just less bureaucracy.
In our new short film, Harvesting Liberty, we had the amazing opportunity to document the work and vision of Michael Lewis and Rebecca Burgess, two folks who have dedicated their lives to reestablishing meaningful connections to their communities and the natural world through agriculture.
I owe a deep debt of gratitude to Rebecca Burgess for inviting us on her journey and for introducing us to the forward-thinking visionary redneck Michael Lewis. I'd also like to thank the Lewis family for welcoming us (and our cameras) into their home in the midst of raising a family, farming and finishing college.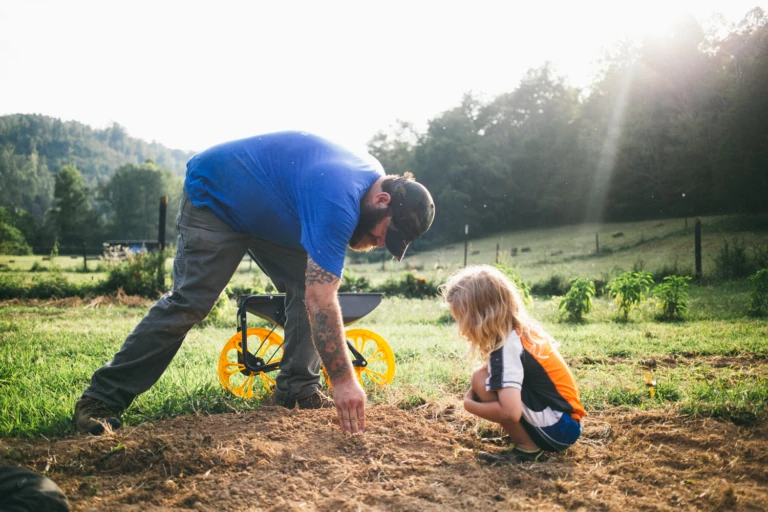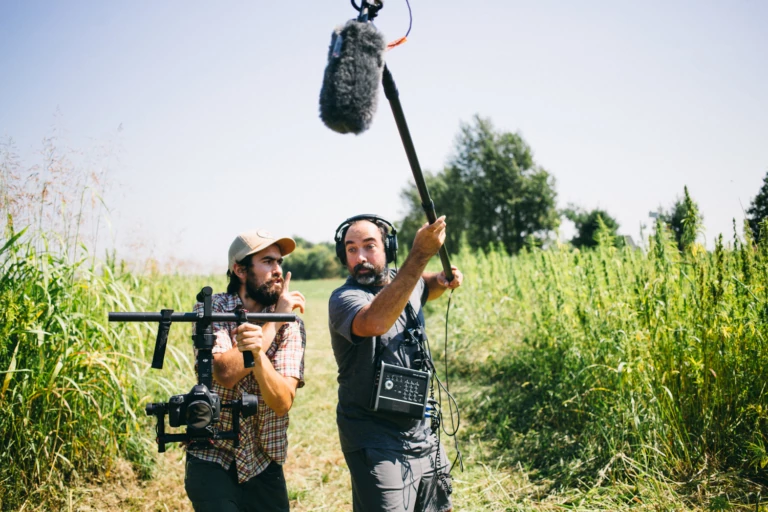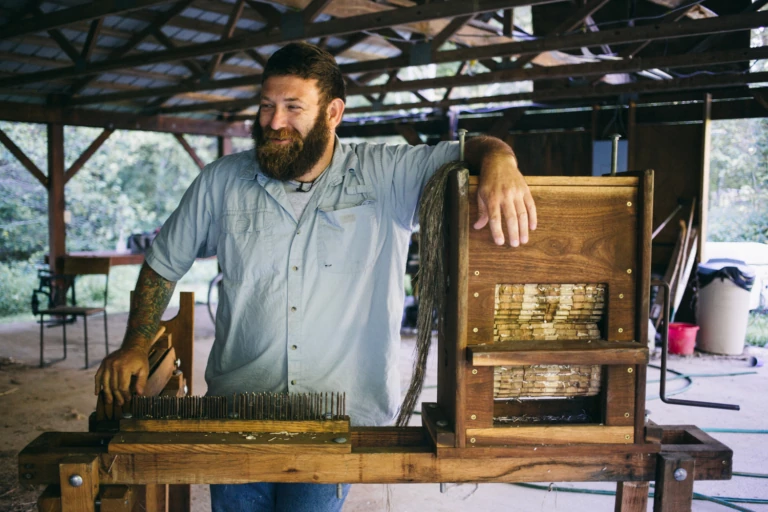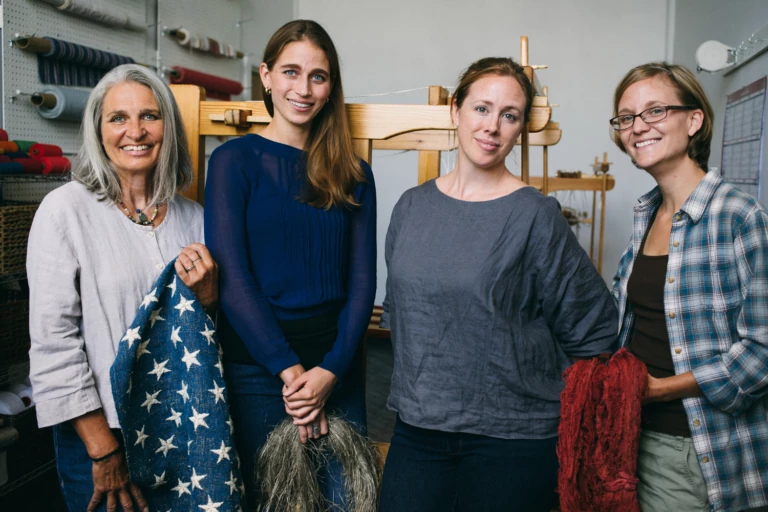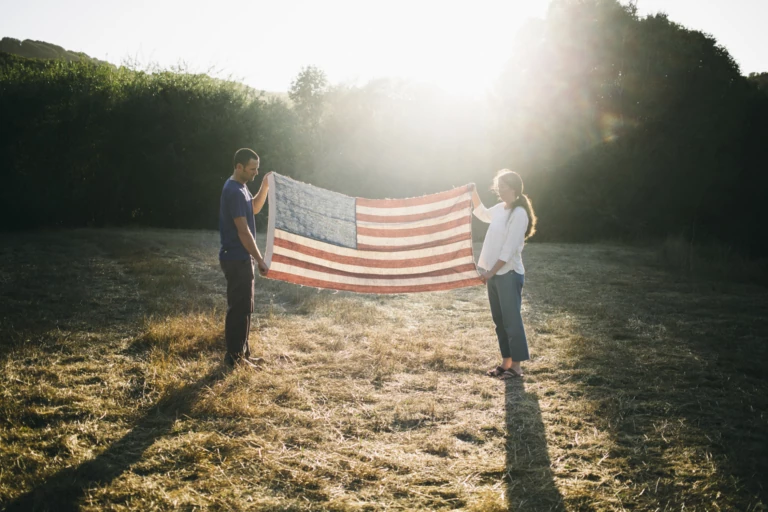 Patagonia's Hemp Origins
By Jill Dumain
The year was 1993 when Yvon became interested in hemp. He remembered seeing Japanese hemp kimonos that had survived many years and wanted to bring that longevity into the Patagonia sportswear line. Thus began a long search for a hemp supplier that led me around the world because we couldn't then, and still can't, grow hemp in the United States.
It started with phone calls (no Google back then). Some of the first calls were to hemp advocates in the U.S. but they usually digressed into reminiscing about the Haight district in the '60s. I didn't have much to add to those conversations since I was a baby in Southern California during those years, so I moved on in my search.
Eventually, we found someone who was traveling to China to source hemp. I happily prepared all sorts of swatches for a meeting so he could source the fabrics on my behalf. However, our CEO at the time, Kris Tompkins, had a different plan. She looked at me across the table and said, "Jill, you need to go on that trip."
And so it was that I found myself in an old van traveling to extremely rural textile mills in China hoping to find the proverbial needle in a haystack. We saw many a handful of mills and learned a few interesting facts. For example, hemp had been found in burial chambers dating back to 1122 B.C. during the Chou Dynasty. And though I traded many, many business cards on that trip I went home empty handed.
Then, about two months later, I received a small package in the mail. Inside were some very rough samples of undyed fabrics that had the potential to become something beautiful. More trips followed and we ended up being the first U.S. visitors to this particular mill, Hemp Fortex, in Jincheng, China and their hemp fields in Shanxi Province. As it happens, that one small package began a long relationship with a mill that still supplies our hemp to this day.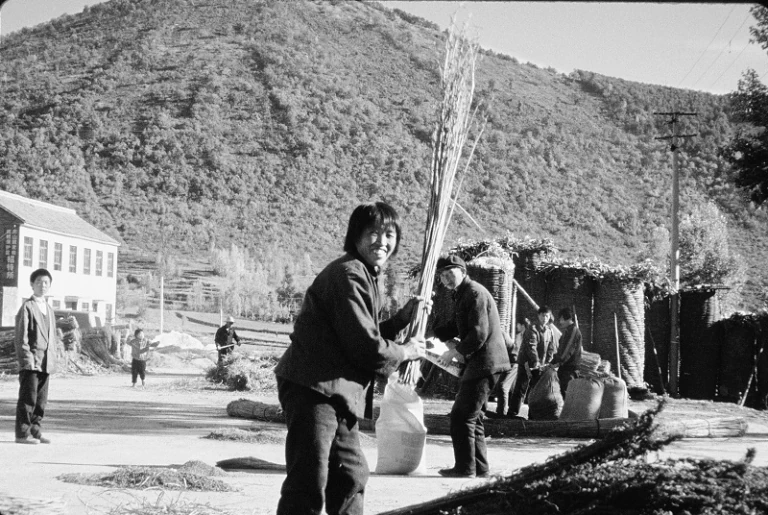 TAKE ACTION!
It's exciting to think that, similar to the small package Jill received from China, Harvesting Liberty might signify the beginning of another hemp supply chain for Patagonia. If you agree that it's time to allow American farmers to grow industrial hemp once again, please sign this petition at Change.org.