Why We Don't Give Temperature Ratings
Old School
/
November 7, 2008
/
5 Min Read
/
Design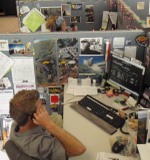 Our Customer Service Representatives (CSRs) are our front line of communication with Patagonia fanatics far and wide. The crew here at our Call Center in Reno, NV are at it seven days a week, taking orders, helping with returns, and most importantly, answering the astonishing range of questions our customers fire at us. Like flocks of swirling swallows or shimmering schools of tropical fish, our customers swoop in with mysteriously synchronized concerns and questions on a regular basis, prompting the need for ready answers. Times like these, nothing would be more handy than magically beaming knowledge out into the ether. Our very own Old School is here to do just that. He's stepped back from the front lines to answer some of these popular questions, straight from the trenches. ____________________________________________________________
"Why don't you give temperature ratings on your jackets?" It's a simple question, but like most things in life, there's a lot more to it than first appears.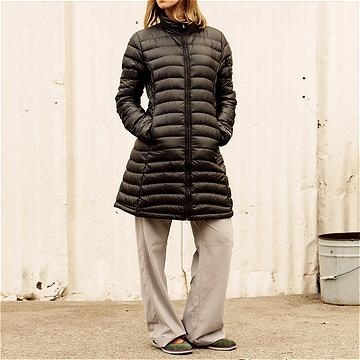 The primary reason we don't give ratings for our outerwear is that they're too subjective. Not only is everybody different, conditions at any given temperature are different as well. Factors such as humidity, wind, sun, and clouds all affect how cold a given temperature feels. And let's face it, some of us just don't handle cold as well as others so the first variable is whether you run cold or hot.
Consider the number of variables in something as seemingly straight-forward as downhill skiing:
– Is your body acclimated to 20-degree temperatures, or did you just fly in from Florida?
– Did you eat a good breakfast this morning? The fuel you put in your tank matters.
– Do you pound the bumps or do you timidly negotiate the bunny slopes? Skiing hard generates a lot of heat.
– Do you wear high-performance base layers, or a cotton shirt and jeans? Proper base layers really do matter.
– Do you spend your day hiking to secret powder stashes or all you all about maximizing vertical? Again more aerobics means you need less clothing.
– Do you settle for being a bit cold on the ride up, knowing you'll be fine skiing down or do you just hate being cold ever? Some folks just don't mind being cold.
– Is it sunny? Is it Windy or Snowy? Always factor in the other environmental factors not just the temperature.
– Do you always go skiing in the same weather conditions?
All of these variables and more will affect what jacket you need. Thus, it's impossible to give an exact temperature rating by just talking to someone on the phone.
I think one reason people expect to see temperature ratings on clothing is because they're so used to seeing them on sleeping bags. Of course anyone with much experience here knows that those ratings can be pretty subjective as well. The main reason sleeping bag companies can rate bags is that a sleeping person is inactive and (most often) in a sheltered environment, eliminating many of the variables which make ratings for clothing so difficult and inaccurate.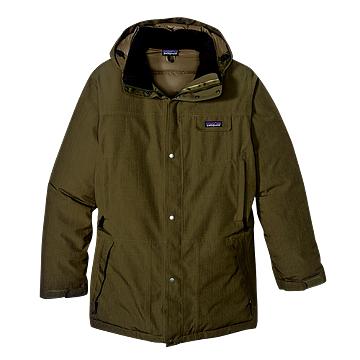 That said, just because we don't give exact ratings doesn't mean we don't make really warm jackets. So I'll go out on a bit of a limb here and give general temperature ranges for some of our jackets, but keep in mind that things may vary.
There is one basic rule that determines how warm a jacket will be: thickness equals warmth. So our warmest jackets are our thickest. If you're looking for a jacket for temperatures well below zero, go with a fat jacket like the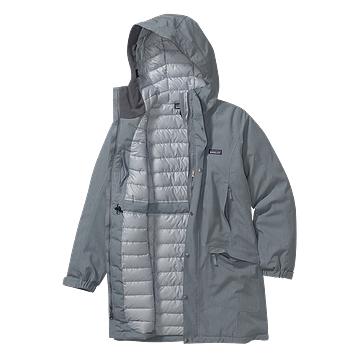 (0˚C), the Stealth Downer Jacket, Lined Canvas Hoody or Down Jacket should fit the bill for men; and for women, the Down With It Parka, Fiona Parka, or Upside of Down Jacket should keep things toasty. REMEMBER: these jackets are generally designed to be worn over a fleece or sweater, so take that into account when choosing your size.
For ski jackets, again, thick = warm so if you're looking for a really warm jacket for temperatures at or below 0˚F (-18˚C) go with fat. The Primo Down Jacket for Men and Women tops the list, but other great choices include: the Rubicon Down (Men's only), Insulated Powder Bowl (Men's & Women's), Insulated Sidewall (Men's & Women's) and Rubicon Rider Jacket (Men's & W's).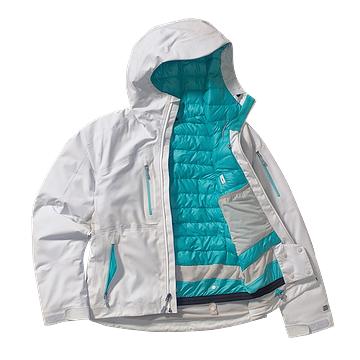 Again there are huge differences between individuals, so there aren't any hard-and-fast rules. But how about more common temperatures, say in the teens and 20s? What about skiers who like to ski in various climates? How can you dress for many different temperatures without breaking the bank? One answer here is the time-honored technique known as layering.
Proper layering can give a wide temperature latitude and has the added benefit of adjustability as well. A basic layering "system" consists of a performance base-layer like wool or Capilene, an insulating layer (usually some kind of fleece) and on top, a jacket (aka "shell"). So if I'm anticipating a really cold day I'd probably start off with, say, a Capilene 3 or Wool 3 base layer, both providing the combination of warmth and wicking. The insulation layer is really the key to proper layering, it might range from something as light as a micro-deluxe quarter zip to something as heavy as the R3 jacket. An added bonus of layering, beyond adjustability, is the added warmth of the air space between the layers. It is ultimately this still ("dead") air space that provides the most insulation.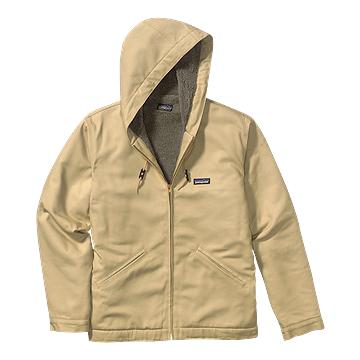 Over the insulation goes the shell, traditionally a waterproof-breathable parka. While these "hard shells" have been the standard for years, more recently more breathable "soft shells" have become popular choices. Why? They are lighter and more breathable (therefore not clammy). Thus, if you're dressing for temperatures well below freezing you can trust it's not going to rain. You'll need to keep out the wind, but needn't worry about keeping out liquid water. For many places, a soft shell is a better (and cheaper) choice. A good soft shell is functionally windproof, highly water resistant and 2-3 times more breathable than a hard shell, making it more comfortable across a wider range of temperatures.
Picking the right jacket for cold temperatures isn't just a numbers game so if you're still confused about what to wear and when, give us a call, or email us, we'd be glad to help.