Patrick Wilson in Sumnbawa
By Patch Wilson
I was lucky enough to spend a few weeks in Sumbawa last winter at Lakey Peak. The waves were really fun and a few days it was solid and pumping. It was my fourth time out there and it's got to be one of my favourite places in Indo. I wanted to give a little back because the place has given so much to me.
The area is struggling with rubbish control. When I first got out there, I was blown away by how much litter there is along the beach and shoreline. People coming from surrounding villages and the nearest city, Dompu, on public holidays just dump their rubbish on the beach. The locals realise what is happening and they do their best to keep the area clean.
I thought I would try and help them out a little, so on the last day me and the crew I was travelling with got together and organised a beach clean-up. We bought a load of donuts and got all the groms, some of the locals and a few travelling surfers together. We munched a load of donuts and got to the task at hand of cleaning up the beach.
In a few hours, we had huge pile of rubbish and the beach looked a lot cleaner for our efforts. Thanks to the Lakey groms, locals and everyone else who helped make a small dent in what is an increasing problem in Indonesia.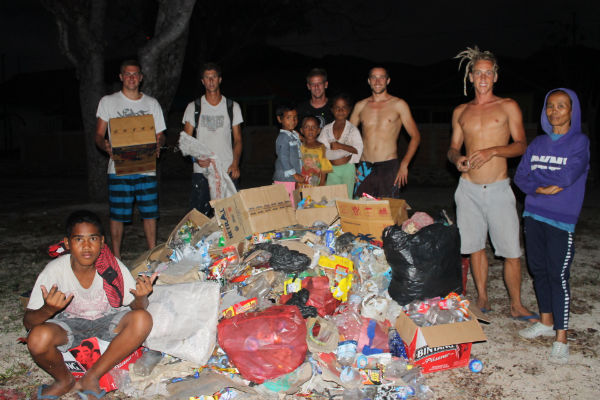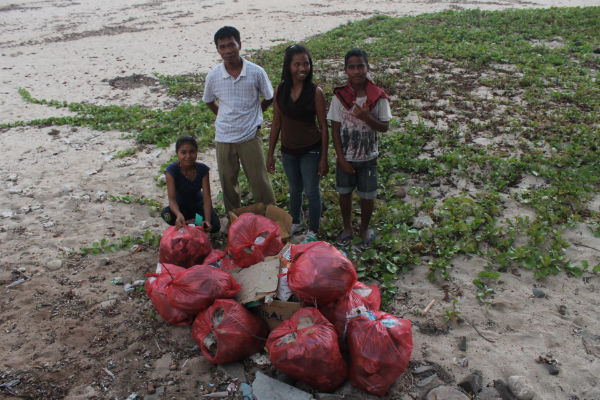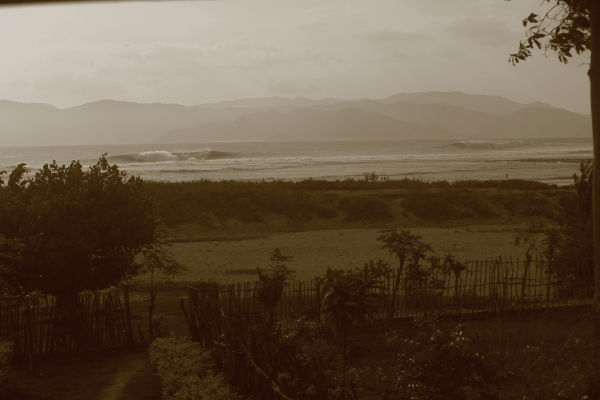 Patrick "Patch" Wilson is a Patagonia surf ambassador from southwest Cornwall, England. All photos by Patch Wilson, video by Patch Wilson and Mickey Smith.