Taking Home the Tools – Reflecting on the 2009 Tools for Grassroots Activists Conference
/
December 1, 2009
3 Min Read
/
Activism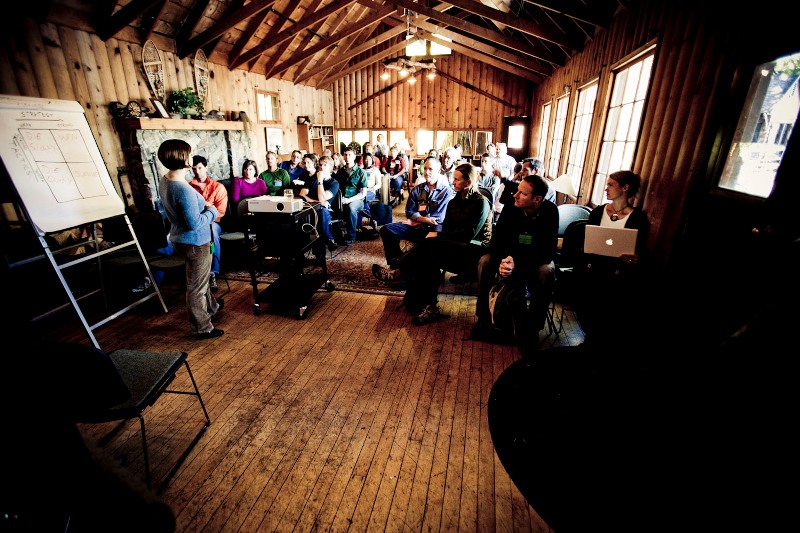 Today's post comes to us from Hans Cole, Patagonia's Environmental Grants Manager. Hans' job is all about supporting grassroots environmental groups through grant money and training, and helping to plan and run Patagonia's environmental campaigns. He facilitates the Grants Council that decides which environmental organizations will be recipients of many of Patagonia's annual environmental donations. He also leads the team of Patagonia employees who plan and run our regular Tools for Grassroots Activists Conference. Here's Hans with a brief re-cap of this year's Tools Conference, which took place October 14th – 18th.
_____________________
Grassroots environmental work is the ultimate endurance pursuit. It can take years, even decades, of grueling campaigns to pass a wilderness bill, fight off a coal-fired power plant, save a local river, or pull a species back from the brink of extinction. What the people on the front lines of these battles often lack (and maybe what they need most), is the chance to step away from it all for a couple of days – to connect with others like them, share ideas and new skills, and recharge for the next round. They need a community. The Tools for . . .
[Tools Conference participants learn strategy from veteran activist, Tina Andolina of the Planning and Conservation League. Photo: Tim Davis]
 . . . Grassroots Activists Conference, hosted by Patagonia every two years, is an event that creates and builds on this community energy – with a goal of increasing the strength and effectiveness of grassroots environmental activists.
Oct. 14-18th, Patagonia held our 11th Tools Conference up at Fallen Leaf Lake, near South Lake Tahoe. Picture over 70 environmental activists from across the country – all engaged in local battles to save or protect a critical piece of our environment. The names of the groups represented say it all: As the name "Tools Conference" indicates, the goal of the event is also practical: to provide a forum for sharing ideas and skills with activists who are on the ground making environmental campaigns happen. Workshops were led by a cadre of experts from the environmental sector, on key topics ranging from campaign strategy to grassroots organizing, to lobbying, to working with business. Patagonia employees shared their expertise in marketing, editing and technology. Internet giant, Google, lent us some of its experts who taught workshops on boosting environmental campaigns using Google Earth and YouTube.

But ultimately, the strength of the Tools Conference comes from the people and connections that happen during the event. We're inviting conference participants to share their comments and thoughts below.
[The traditional Tools Conference square dance — environmental activist do-si-do. Photo: Tim Davis.]