Nick Waggoner on the Inspiration Behind "Signatures" from Sweetgrass Productions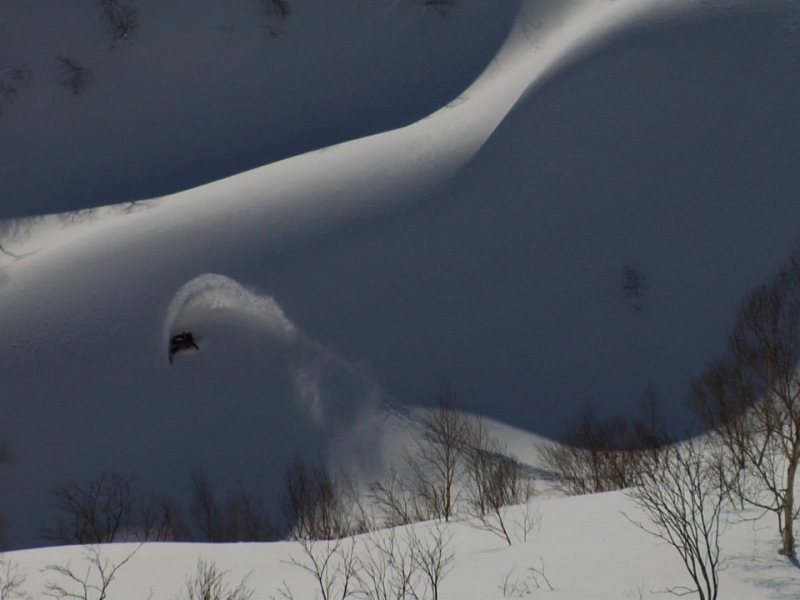 It was a snowy February night as I sat up in my bed staring at pictures of Mary-Kate and Ashley, dreaming of sunnier days. Ben stormed into the room, one hand gripping a microwave pizza, the other running through his golden locks. "Ok man, I've got it. We call the movie Signatures. The seasons, the individual, the snowsurf style, the turn – they're all connected." He handed me a napkin with a treasure map to the hidden temple of McDonald's and a couple notes he'd scratched on our film-to-be.
[Editor's note: Today's post comes from Nick Waggoner of Sweetgrass Productions, director of the beautiful ski film Hand Cut and the soon-to-be-released Signatures. Visit the Sweetgrass blog for more tales from Nick and the crew.]
Hit with divine inspiration, Ben penned the plan at the helm of our late automobile on a six-hour drive back from Tokachidake – central Hokkaido. After buffing out the idea for some four more months, here you have it folks, the title of the new Sweetgrass Productions film: Signatures. At the heart of this lovely tale of deep powder mystery: the seasons.
[Above: Kenichi Miyashita and his cutback art. Photo: Sweetgrass Productions]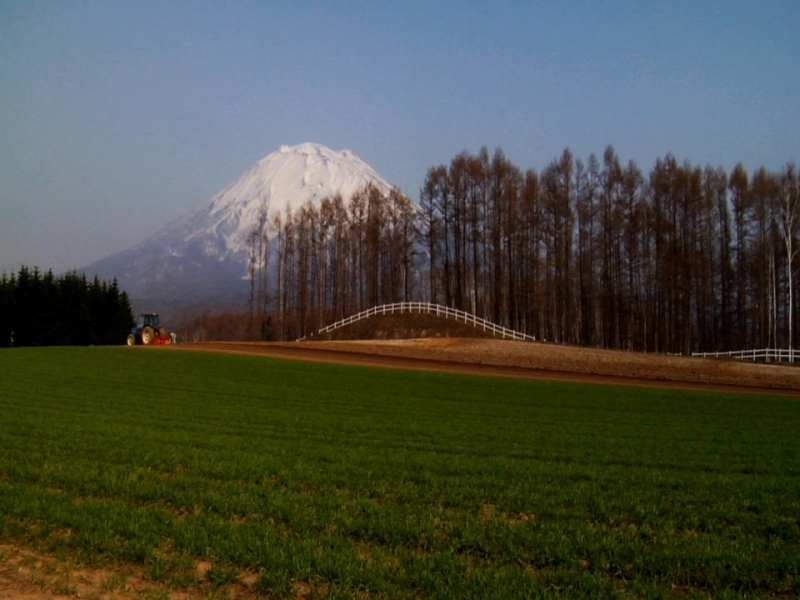 [Under the shadow of Mt. Yotei. Photo: Sweetgrass Productions]
Each rider also has their own influences, whether they grew up racing or skiing bumps, skating, surfing, or dropping the knee in the backcountry. Their style is uniquely their own, and the "brush stroke" they lay down, as Taro refers to it, is their Signature, and the expression of their life leading up to that moment in the turn. That said, here's a taste of what to expect from the coming flick:
100% human powered riding
Atrociously deep, mind-numbing snow from the Niseko backcountry in January and February
Hand-carved "yukita" bindingless, ropeless, noboarding from Atsushi Gomyo
Deep winter freestyle and night segment in the Niseko backcountry with Matt Philippi and folks
The art of the snowsurf turn with Taro Tamai and the Gentemstick crew, the connection of rider and slope
Cold water surfing off the Hokkaido shores
Pillow lines in Tokachidake with Jess McMillan, Sonja Lercher, and MC Larivee
50 degree spines and MASSIVE sloughs in early spring with telemark specialists Nick Devore, Will Cardamone, Jacqui Edgerly, and Lorenzo Worster
Jamie Laidlaw skiing golden corn snow above the Japan Sea and the setting sun
Snowsurfboard shaping by Taro Tamai, carving solid wood into Gentemstick boards
Fall and winter Hokkaido fly fishing
Riders: Taro Tamai, Lorenzo Worster, Nick Devore, Will Cardamone, Jacqui Edgerly, Matt Philippi, Jamie Laidlaw, Jess McMillan, Yutaka Takanashi, MC Larivee, JT Robinson, Adam Mosynski, Caroline Gleich, Forrest Coots, Jake Sakson, Orry Grant, Mike Coletti, Shunichiro Kikuchi, Ommu, Sheesa, Nobu, Kenichi Miyashita, Hayato "Bubbles" Maruyama, and Atsushi Gomyo.
Signatures is premiering September 18, 2009 in Montreal at the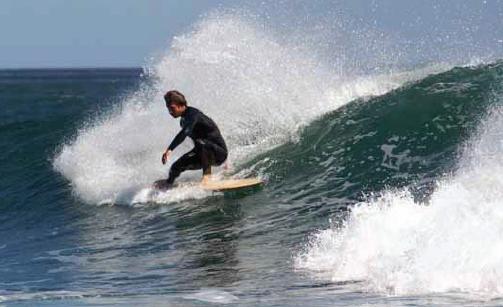 [And here's Chadd riding an alaia in Santa Barbara. Same spray, same stoke. Photo: Branden Aroyan]