Primary Source
Alex Lowther
/
August 28, 2020
/
9 Min Read
/
Climbing
Alex Megos tells the story of his Bibliographie.
On August 5, 2020, Alex Megos redpointed the long-standing Céüse project Bibliographie after some 60 tries over three years. He suggested 5.15d (9c) for a grade, making it a contender for the hardest pitch of rock climbing ever done. We spoke to him shortly after the send.
Q: First of all, congratulations. How are you feeling?
A: I'm feeling great. I feel happy and very, very relieved.
Q: So as you were walking up the hill to the crag on the last day, where were your expectations?
A: They were at almost zero. The last day was already my third climbing day in a row and I wasn't even psyched to hike up, to be very honest. But I felt obligated to go up there and at least give it one try.
Q: So what happened on that first try?
A: I actually felt really good. I got to the first rest and I recovered super quick. That's actually when I got psyched, because that's a sign that I have some energy. But I fell on the last move of the boulder problem because I just missed the hold. And then [I] was obviously pissed about that. I only wanted to give it one try, but since it ended early and it wasn't the try I was hoping for I said I'll give it one more. I rested another hour and set off. I felt quite good on the first rest. Not quite as good as before, but still really good. [I] climbed past the boulder problem without cutting loose and was hanging at the second rest, the poor rest before the final 15 moves, and I think I just had a really good go. I hit all the holds perfectly, and climbed past the upper crux. I was for sure surprised when I clipped the chains.
Q: When did this all begin?
A: It started in June, 2017. When I had an amazing week with Liam Lonsdale, and Miguel Casar—a friend of mine from Mexico. We did a bit of a road trip and within one week I climbed three 9a+'s (5.15a). It was an evening in Céüse that I checked out the project for the first time. It took me about an hour and a half to get to the anchor because—obviously nobody had tried it for years, so there was no chalk. The bolts were not super close together, so you had to climb in between, but I just wanted to see if it was possible or not. The first thing I thought when I got to the anchor is that it feels really hard, but it's possible.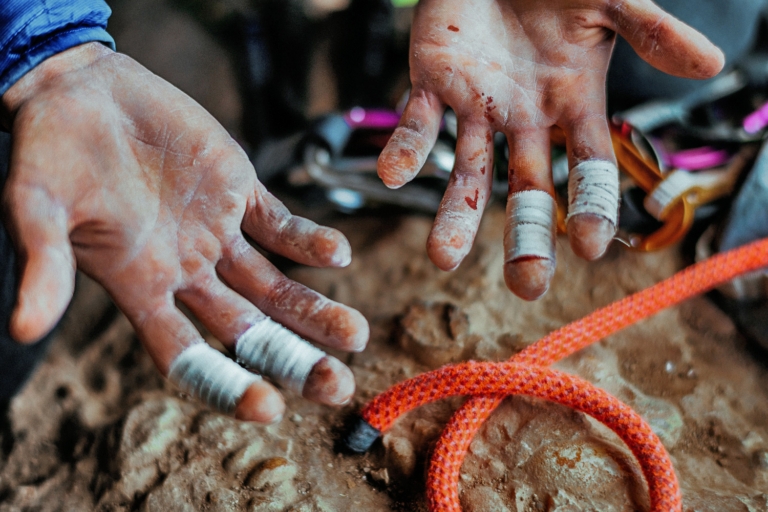 Q: Where is the route? How does it break down?
A: You climb around 8b+ (5.14a) to the crux with one rest about ten moves before the actual crux. The crux itself is a four-move boulder problem I would grade at V12 (8A+). After the boulder problem you have to climb six moves to a poor rest with bad feet. From the boulder to the top it's about 9a (5.14d).
Q: Walk us through the psychological journey the route took you on.
A: I mean, to be honest at the beginning of the process when I went and tried it for the first time, I thought, It's totally possible, I can definitely climb it, it's only a matter of time. I must have been really, really fit that trip because when I got there in September 2017 on my second trip it didn't feel that possible anymore. It was much more of a struggle than I expected it to be. And then over time there were always ups and downs—there were days when I thought, Oh it might go and then suddenly, sometimes in the same week, I would think, Fuck, there's no chance I can climb that.
A few things were important: conditions actually did matter quite a bit for me. In too-warm temperatures and with no wind I felt like I had no chance on the moves. So I was not strong enough to climb it if the conditions weren't good at least. They didn't have to be perfect, but they needed to be good for sure.
What was mentally draining at the end was that I felt like I only had one good try a day and then I didn't know until the last few days what it would feel like if I actually passed the boulder problem. That was uncomfortable. Once I passed the boulder problem, would the upper part feel easier because I'm just so psyched, or would the upper part actually feel so much harder because I'm tired and can't recover on the rest?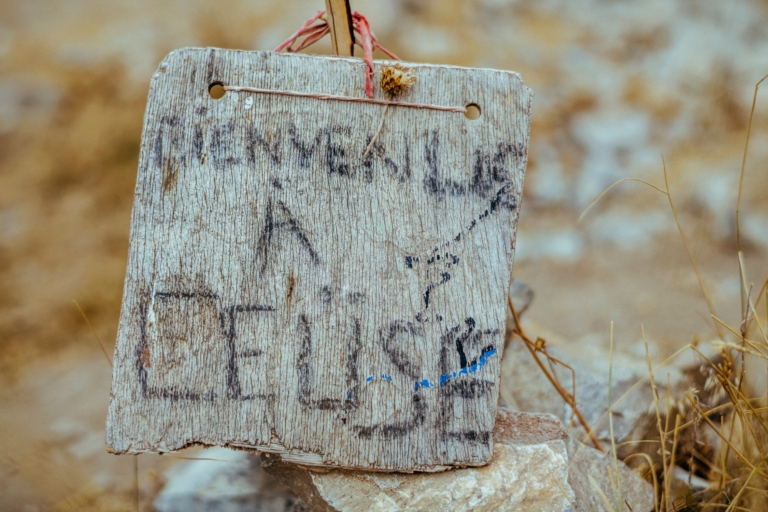 [After first climbing on the route, it would be six more trips, nearly 60 more days of work on the route, three significant injuries, qualifying for the Olympics, a global pandemic and subsequent postponement of the Olympics for Alex to send the route.]
Q: Compare the journey on this one to the one that Perfecto Mundo took you on. [Alex made the FA of Perfecto Mundo (9b+ or 5.15c) in 2018, after 16 days of work over a month-long trip.]
A: Perfecto Mundo was one trip. I decided to go to Spain, I got there and I spent a month there and went home with a send of Perfecto Mundo. This one was a multiple years-long project. I came back six or seven times for this thing.
Q: What is that noise? Are you grating sweet potatoes?
A: Carrots, obviously.
Q: Can you stop? The sound is terrible.
A: Sure. I'll just eat them instead.
Q: So what's your takeaway from that?
A: I guess the takeaway is that if you spend more time on something, you can climb harder.
Q: You're hilarious.
A: Ha! I mean, I guess to be honest, that is the takeaway. Despite it feeling impossible sometimes, there are days where it might feel more possible. On my second year on the project, in 2018, I felt like I had no chance of climbing it ever because it went so badly for two weeks— but I still kept going back. So sometimes you have to put the work and the effort into the route even though it might not feel great, because maybe eventually it will pay off.
And that's the other thing: You have to be fine with all the work not paying off. Because if you want to climb at your limit, you don't know whether you'll climb it or not. You have to be prepared to invest a lot of time and be still be okay to have no success.
Q: Did you go through the same level of obsession with this route as with Perfecto Mundo?
A: Oh, I think there was more of an obsession. Way more of an obsession for this one.
Q: What's changed about your approach to projecting or perspective on a hard route?
A: When I started trying it, in 2017, if I would have known how long it would take, I'm not sure I would have been prepared to invest this much time in the route. But, since I didn't know and I thought, Ah, it'll go next trip, I just kind of went for it. And I just got to the point where I was just happy to be in Céüse and working on it. And even on a bad day it was not as important as a bad day in 2017 for example. In the end I did learn quite a lot on it.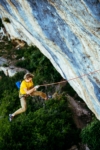 Q: It's interesting how on this route your expectations were repeatedly unmet.
A: There were loads of trips where the expectations were not met at all. On the first trip I'd already climbed it in two parts, so obviously my expectation for my second trip was to send it. And my expectations weren't met in 2017, 2018 or 2019. At some points I wondered if it was even worth continuing to try this thing or if it was just a waste of time. But at some point I realized that I shouldn't have any expectations. And if I don't have any expectations, there's none to be missed and therefore it makes the process a lot easier, no matter whether I end up sending or not. And that was by far the better project.
Q: You should have been at the Olympics on the day you sent, no?
A: I think on the day I sent it would have been the day before the finals in Tokyo. Which is kind of odd itself. I wasn't aware of that until the national team coach mentioned it, but I think I made the best of not being in Tokyo!
Q: So tell me the story of how you learned the Olympics were postponed.
A: I was actually at a competition in Sheffield. I got a message in the National Team WhatsApp group and they said the Olympics are postponed until 2021. And I actually was relieved. I didn't feel super sad about it to be very honest.
Q: Why not?
A: Because probably by that time I had already put too much stress on myself bc of the competitions – so the competitions being canceled and the olympics being postponed suddenly meant that all that stress was gone and I could regroup myself and shift my focus again and go rock climbing. Which I'd been neglecting a little bit.
Q: Aside from the obvious time aspect, do you think the postponing of the Olympics and the relief of the stress of that made you more likely to send?
A: For sure. It freed up my mind space massively. If the Olympics would have happened this year I would have had no mind space at all to go to Céüse and try this project.
Q: How hard is the route?
A: I mean, I think it's 5.15d. It seems weird to say it's only half a grade harder than Perfecto Mundo. Because I think it's quite a bit harder, at least in my eyes. Obviously as a first ascensionist you've never got the perfect beta straightaway, but still, it didn't take me as long to figure out good beta for Perfecto Mundo. I think [Bibliographie] is definitely two grades harder than a lot of the 9b's I've climbed, so my suggestion is 9c. You never know; you can't say this is 9c or this isn't 9c and being the only one to have tried it, it's hard to say what it is. I'm hoping other people want to try it and let me know what they think.
Q: Is the route good?
A: The route is actually good. That's the most amazing thing about it. Because very often when you've got a hard route, it's just not very nice to climb. They've got one super hard section, they don't necessarily look super appealing, whatever, you know, there can be tons of reasons why a route is not inspiring. But this one, it looks absolutely amazing, it's at one of the best cliffs in the world, it's a proper cool line and it's got good movement. All reasons why I was able to dedicate so much time to it.
Q: What were you wearing?
A: I was wearing a yellow shirt. Who would have thought? And then on the bottom I was wearing blue Baggies™ shorts with fly fishes on them. Obviously great style.
Q: Is the route at your limit?
A: Good question. Considering the fact that I climbed it and it felt okay, I would say it's not at my limit, so maybe I'm able to climb harder, I have no idea. I think already that the first crux will be to find something that is at least as cool as that thing to motivate myself and that's even harder. So we'll see. I hope I'm only at the beginning of my climbing hard career.
Q: So thinking through everything it took to do this route, and thinking about what it would probably take to climb even harder—how does that feel?
A: When I consider all that, I think I just have to be fine with investing maybe 100 days in a route without knowing whether I can climb it or not. I think as soon as I'm willing to do that and be okay with not succeeding in the end then maybe I could climb harder.
Q: So, would 21-year-old Alex Megos have been able to have that perspective?
A: Absolutely not. At that point spending ten days on a project seemed improbable. But here I am, seven trips for one route and considering even more.
Q: You're growing up, Alex.
A: Ha. I know. Twenty-seven soon, and grown up.
Q: Anybody you'd like to thank?
A: I do want to thank Ken for sure. He came out and that's how the whole Rotpunkt film started. He was always there supporting me. I have to thank my parents and my sister—they always supported me whether it went good or bad. Felix as well. My girlfriend Jenya [Kazbekova] as well—she's not a big hiker, but was willing to walk up the hill with me. She always calmed me down when it was not going well. And Patrick and Dickey of course. They've been coaching me for 15 years and I wouldn't be here without them.