Major Environmental Victory in Chile!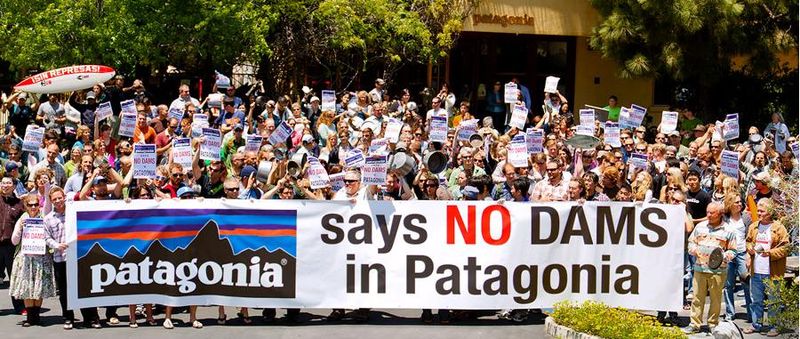 "Chile's Committee of Ministers – the country's highest administrative authority – has cancelled the environmental permits for the five-dam hydropower project, HidroAysén, effectively stopping the scheme that threatened the Baker and Pascua Rivers in Patagonia." –Emily Jovais, International Rivers
This is an issue we've been involved with since 2007 and we couldn't be more thrilled. Check out International Rivers' blog for more on today's announcement. Congratulations to everyone who has worked hard on this victory, especially the Chilean people. The Baker and Pascua Rivers are running free!
[Above: May 19, 2011, Patagonia Headquarters, Ventura, California. In Chile and other Spanish-speaking countries they call it a cacerolazo – a stew-pot protest. Watch the video. Photo: Tim Davis]