Freedom of the Hills
Matthew Tufts
/
February 5, 2021
/
17 Min Read
/
Climbing
Recreation in the Alabama Hills is surging at an unsustainable pace. But some people are working to ensure that it doesn't get loved to death.
"This part is pretty shitty," I hear from below as I scratch choss and lichen from a slabby foot placement.
"But that's what you said about the last section?" I call back, searching for friction. My partner had told me this was one of his favorite climbs.
"We lose money on the parts, but we make it up in volume," Tom responds with a chuckle from his belay in the sand.
In a nutshell, that's the Alabama Hills. The crags are chossy. Holds break often. ("Down not out" is the vernacular for the way you ought to leverage the thin, brittle patina flakes.) Classic routes have escaped the guidebook, while far too many uninspiring lines are added to Mountain Project every day—422, currently; probably more by week's end. (Even a pandemic has done little to stymie expansion.) A serenade of military aircrafts from the neighboring China Lake Naval Air Weapons Station echoes across the ridgelines and canyons with startling frequency.
For the residents of Inyo County, for better or worse, it's home. But as visitation increases year after year, outside pressures on the insular community are becoming increasingly complex.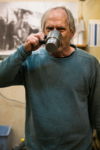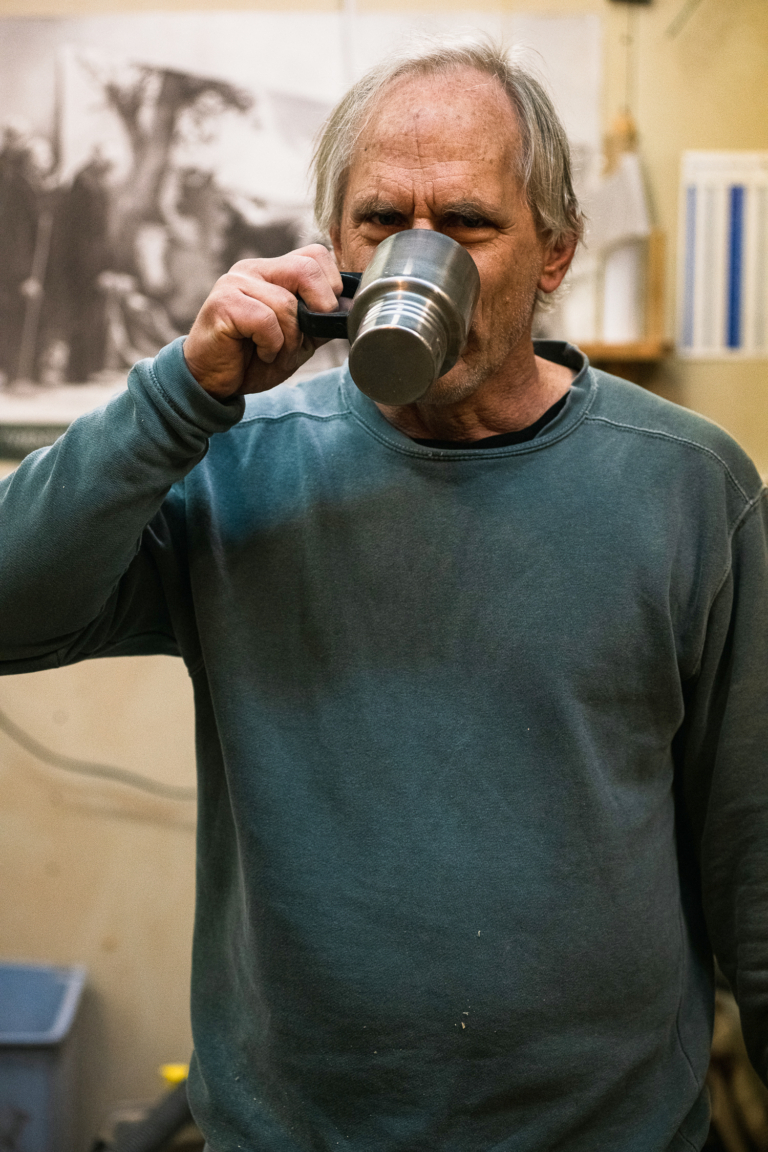 I met Tom Ace on my first day working at the climbing shop at the only stoplight in Lone Pine, just a dozen miles from the base of Mount Whitney. Tom is white-haired, with a big grin and bigger hands. He wears white New Balance sneakers and his feet only fit into one model of climbing shoes. He uses a reading monocle for fine print—he won't call it a monocle, though.
"I call this 'Imaginary Hidden Valley,'" he tells me with a gesture to the alcove between a few adjacent walls. "It's a play on words with Joshua Tree's Real Hidden Valley and real and imaginary numbers."
Tom is an engineer. He spent years in the Bay Area's early tech scene before moving to the Eastern Sierra. These days, Tom spends more time using his hands than using computers. He climbs every other day and works in his woodshop in-between, crafting everything from picture frames to drawstring toggles for chalk bags. He tells me the pros and cons of using fir versus maple. He prefers to work with local timber—various pines and mountain mahogany from the Owens Valley and the High Sierra, and even a few windblown Joshua tree fragments from neighbors' yards. Joshua trees in particular can be porous and brittle, but Tom is an expert problem solver.
We move on to a new area, tucked away somewhere you'd never find with a map, much less on the Internet. "[The Hills are] big enough you can always find something nobody's on," muses Tom as we scramble over sandy slabs. "But we were so spoiled [a decade prior]; we never used to have contention for any routes."
If anyone would know the Alabama Hills of yore, it's Tom. He was one of the original climbing pioneers of the area from the late 1990s through the early 2000s. Together with Raleigh Collins, Tim Standing and Michael Strassman, he spearheaded a visionary bolting effort in the Hills when it was a relatively unknown destination. Thumbing through pages of the Bishop Area Rock Climbs guidebook (there hasn't been an Alabama Hills-specific guidebook in nearly two decades), you'd be hard-pressed to find a page on the Hills without one of their names beside a first ascent. I mention this and Tom jokes darkly that the Hills must be cursed. He and Standing are the only members of that group alive today.

The Alabama Hills are located in the foothills of the Eastern Sierra in the Owens River Valley, a few miles west of Lone Pine, an unincorporated census-designated place (CDP) in Inyo County. With 2,000-some-odd residents, a couple of gas stations, a K-12 school and Jake's Saloon, most visitors call it a town; the State of California describes it as a "severely disadvantaged community;" local politics align more with their colloquial "West Nevada" affiliation. Inyo County may well be the libertarian Wild West's last stand in California.
For 11 months of the year there's virtually no water. Climbing in the Hills must be taken with a grain of salt … and a million-and-one grains of quartz monzonite buried into the skin of your fingertips. Your "Alabama Hills mitts" will form quickly, calloused and cracked from the sharp rock and dry heat. Chasing sun in the winter and shade in the summer, "sending temps" can feel like more of a myth than the couple of weeks each fall and spring that make for consistently pleasant all-day climbing. In many regards, it's a high desert dystopia with a deceptively close view of snowcapped alpine paradise; an irresistible mirage that seized public imagination in search of Americana. There's even a film museum in Lone Pine dedicated to the dozens of Hollywood westerns shot in the area.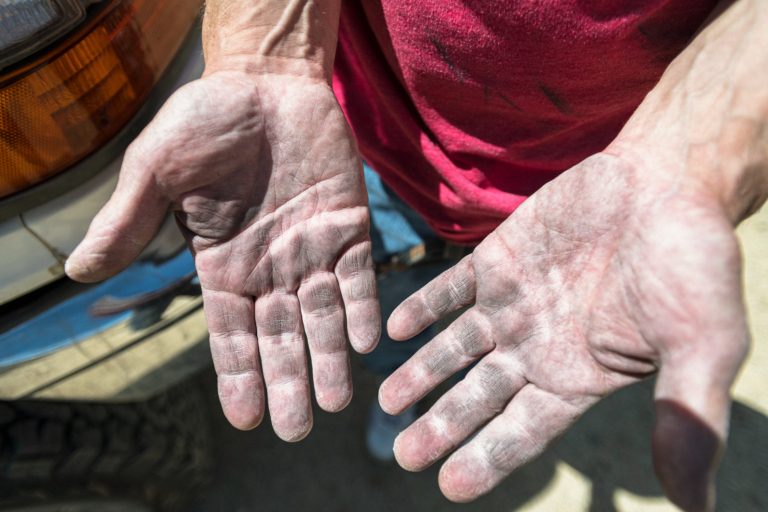 Towering 10,000 feet above the Alabama Hills and home to nearly all of California's fourteeners stands the High Sierra—a granite mecca for alpine climbers around the world. These mountains called individuals like Myles Moser, 33, to Lone Pine in his early twenties. Bouncing between jobs at the local gear shop and flipping burgers at the Whitney Portal, Moser bounced from couch to campground, climbing everything Lone Pine had to offer—when there was nothing left, he created more. He and his wife, Amy Ness, a local guide, have developed hundreds of pitches in the High Sierra—including each prominent pinnacle of the Whitney cirque: Day Needle, Keeler Needle and Mount Whitney itself—and in the Hills, building on the work of Strassman, Collins, Standing and Ace, aiding in the rapid transformation of the area from a seldom-sought locale into a veritable training ground for Eastern Sierra climbers seeking dry rock year-round.
Mirroring a national trend, particularly across western states, a surge in ecotourism rooted in outdoor recreation has injected Lone Pine—also located at the base of the Lower 48's highest peak, Mount Whitney—with an economic stimulus in recent years. The Lone Pine Chamber of Commerce and Alabama Hills Stewardship Group went on to heavily promote recreation as a means to support the village. But while mountaineers and thru-hikers have been part of the fabric of Lone Pine's growing outdoor economy for some time now, the dramatic surge of rock climbing is a more recent, at times abrasive, development.
In March 2019, at the urging of the Alabama Hills Stewardship Group (AHSG)—a local nonprofit organization of community leaders that works to help direct management in the Hills—the Department of the Interior christened the Alabama Hills a National Scenic Area, setting a NEPA scoping process in action. According to Kathy Bancroft—president of the AHSG, member of the Lone Pine Paiute-Shoshone tribe and a multigenerational local—the initiative was intended "not only to protect the scenery, but to reserve our rights to use this place. Parks and monuments come with a set of rules already and [the facilitation of a National Scenic Area] was really a grassroots effort of local people saying, 'Here's what we do up here and we want to protect those rights, but we also love these hills.'"
Prior to the new designation, the BLM still managed the land, though management was a loose term for an area renowned (at times, notoriously) for free camping, zero services, open climbing, zealous bolting and a general do-as-you-like attitude toward recreation.
Some locals fear the official designation will only exacerbate significant issues of overuse that already exist: human waste abounds, fragile desert vegetation is trampled and crushed by vehicles and foot traffic, rampant bolting of new (objectively unsafe, subjectively poor and uninspiring) climbing routes and now the threat of herds of urban escapees bringing COVID-19 to an underserved community. As swarming crowds and excessive route development threaten to overrun the Hills, the community faces a dilemma: protect the experience of wilderness and freedom or impose quotas and infrastructure to save the land from which that feeling is derived.
The explosion of climbing in the Hills comes in part from the surging popularity of the sport in nearby metropolitan centers like Los Angeles and Las Vegas. The proliferation of gyms has sent a lot of fledgling sport climbers to the gym-like environment of the Hills, with its unprecedented drive-up access, easy linkups for setting top ropes on stiffer climbs and a variety of short, single-pitch sport routes at every grade.
This year, the weight of climbing's growth has been compounded by the coronavirus pandemic, fueling an urban mass exodus across the United States. A cocktail of work-from-home flexibility, fear in metropolitan areas and sanctioning of socially distanced outdoor recreation has amplified overuse of destination locales from Whitefish to Kanab to Lander. Observed usage of the Hills is at an all-time high.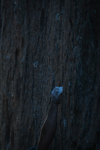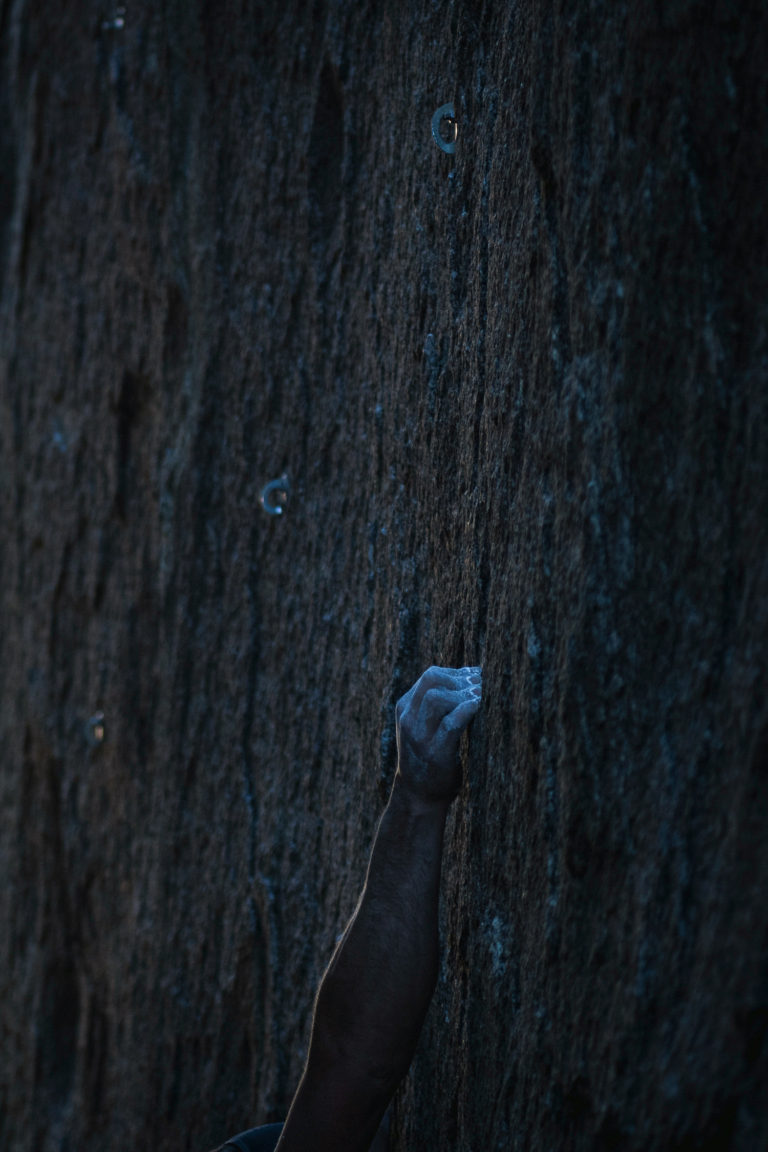 Approximately four hours' drive from two international airports, Lone Pine is also a frequent pitstop for those exploring the Sierra Nevada and Eastern California's public lands. While regulations in the nearby Sequoia, Yosemite, Kings Canyon and Death Valley National Parks and surrounding national forests require permits and/or camping in designated campgrounds, the Hills carry no such restrictions, enticing everyone from family RVers to dirtbags—those staying for two weeks on a three-month road trip, to overnighters on the way to climb in Bishop and ski in Mammoth Lakes. Despite hundreds of preexisting dispersed camping sites, finding a spot in the Alabama Hills on a weekend night can now feel near impossible any time of the year. Many locals remarked that, despite state travel and gathering restrictions, the 2020 Thanksgiving weekend was the busiest they'd ever seen the Hills.
In previous years, profligate camping and ecosystem damage was dealt with through restorative projects—including the AHSG campaign, "Don't crush the brush," aimed at large recreational vehicles that have difficulty navigating narrow, unmaintained roads in the Hills. But with the current level of impact, it's obvious that the Hills will demand a proactive approach, which needs to be directed by and for the most frequent users of the land.
"To be honest, who has the most impact?" Ness asks from her porch, looking out as the sun sets behind the High Sierra, casting shadows across the Hills. "There are big enough spaces for RVs in the Alabama Hills, and they're not going to rally their RV to an undeveloped area. The RVs are going into big dirt lots that already exist. And they're pooping on their own and they bring their own water. They normally don't have campfires so they're not building all these new campfire rings. So, who's to blame? It's us. It's all of us that like to sleep out of our car and have a campfire and poop outside. We're the ones to blame, not the RVs. Do I want RVs camping in the hills? No. I don't think anybody should camp in the Hills anymore. The secret is out. It's too far gone."
Moser, who lived with Ness in the Tuttle Creek Campground for seven years before the couple purchased their home in town, agrees. "Outlaw camping [in the Hills]," Moser says, bluntly. "It will bring revenue to town—Tuttle Creek can only hold so much. Lone Pine Campground, Whitney Portal—they can only hold so much. Those people are going to be forced to come to town. It's going to be like it was before [social media]—people didn't know you could camp in the Alabama Hills."
As individuals and businesses adjust to the influx of climbers, so, too, must the culture. Devoid of any official climbing oversight body, local shops are often the most salient educators on ethics and practices in the climbing community. Jon Turner and Kästle Lund-Turner own and operate Elevation Sierra Adventure Essentials, a climbing and backpacking gear shop at the corner of Highway 395 and Whitney Portal Road. They've managed the shop for 14 years and they've had a front-row seat to the recreation spike, including climbing's ascent to a leading form of recreation and tourism in Lone Pine.
"Kästle said, 'Now that Strassman's book is out [the Alabama Hills' first and only dedicated guidebook, originally published in 2002], it's all going to change; you'll see,'" Jon tells me one evening. "When you look at our numbers, we used to not be sustainable these months. [Now] we're sustainable spring and fall, and it's mostly because of climbing gatherings."
In the early days of route development in the Alabama Hills, Elevation promoted expansion among local developers and incentivized the use of high-quality equipment—three-eighths-sized stainless-steel bolts, hangers and mussy hooks—in efforts to create safe, sustainable, long-lasting climbing. (Stainless steel equipment can last more than 30 years beyond the replacement of antiquated, standard steel gear.) These days, the shop carries earth tone-painted stainless steel hangers designed to decrease the visual impact on the region. The employees (all local climbers) now encourage visitors to invest significant time exploring the existing routes in the Hills before attempting to bolt their own lines. They promote staying in developed campgrounds rather than dispersed camping in the Hills.
The mom-and-pop shop has survived the exponential growth of mega online retailers for the last decade and a half, largely on seasonal sales to Pacific Crest Trail and John Muir Trail thru-hikers and Mount Whitney climbers. When the pandemic severely limited the number of thru-hikers and closed access to Mount Whitney, the shop was in dire straits. Subsequently, a brutal wildfire season and shutdowns of the Inyo National Forest that followed assured that in 2020, the shop's primary revenue stream never came in. Economically, the Hills (which were closed for a short period of time during the pandemic and have since reopened to sweeping crowds), provide just enough buffer to help the climbing shop and some restaurants in town stay afloat. (Whether new COVID-19 restrictions will close the Hills again remains in question.) But while the surge is appreciated this year, in "regular" (non-pandemic) years, many local business owners would acknowledge that the cost to the Hills is not worth the marginal increase in business.
Unsurprisingly, in a community striving to maintain a nostalgic image of the West, the most common argument among residents and business owners against development in the Hills is that of history. "This has always been labeled, even by the BLM, as semi-primitive," says Bancroft. "That was one of our original things in the plan: limited signs, no infrastructure, no outhouses, no buildings; because it needs to stay semi-primitive."
Despite the desire to curtail bureaucratic oversight, proposed management of the Hills actually dates back as far as the 1960s. One BLM specialist present at an AHSG meeting in November relayed a quip from a historical document that mused, "The people of Los Angeles are as thirsty for land as they were for our water." While the foresight—and deeply engrained mistrust of metropolitan crowds, rooted in the water wars of the Owens Valley in the early 20th century—may still hold water today, Bancroft acknowledges that no original plans had ever accounted for the exponential growth of tourism taking place in the Hills today.
"If you look at the [AHSG] vision statement, it talks about the serenity and the natural wonders of this place," Bancroft explains. "Does this even still stand? It talks about the solitude and you can't have solitude—there're people everywhere. We just wrote that 10 years ago; what do we do about that?" The predicament is hardly unique, echoing sentiments of rural desert towns-turned-tourist destinations across the Southwest. But where parks and infrastructure have predetermined the fate of several of their counterparts, Lone Pine's community currently has an opportunity to personally shape the way its public lands are managed.
According to BLM spokesperson for the Central California District, Serena Baker, the initial scoping period has yielded dozens of ideas for dealing with increased impact including (but not limited to): group size limits, day-use facilities, speed limits, increased signage, designated camping areas and designated climbing areas.
The scoping process, a public forum (not limited to local users), garnered the interest of the Access Fund, a nationwide climbing advocacy group dedicated to the environmental preservation and continued access of climbing areas across the country. In its initial letter to the BLM, the Access Fund articulated its support for the climbing community, outlining the economic benefit of sustainable recreation, the ecological benefit of climbing as a non-motorized form of recreation and, particularly, the historical precedent of climbing (and bolting) in the Hills and other BLM-managed public lands.
"Protecting climbing routes with fixed anchors is necessary in the Alabama Hills, as the rock is generally unsuitable for removable gear," writes the Access Fund in a letter penned in cooperation with Outdoor Alliance California. "Use of fixed anchors in the area has been occurring since at least the '70s, and occasional new route development continues to this day."
Anyone who has climbed classic Alabama Hills choss will concur with the first statement. And historical precedent does exist for sporadic bolting in the Alabama Hills, even before Strassman, Collins, Standing and Ace began its transformation into the cragging capital of today. However, "occasional new route development" severely underplays the rapid development of the Hills today.
Indigenous community leaders in the Owens Valley have publicly come out against what they consider instances of superfluous climbing development. "[The Alabama Hills] are still our traditional homelands—we still use it, it's still very much important," says Bancroft, who also serves as the tribal historic preservation officer of the Lone Pine Paiute-Shoshone Reservation. "When we see people come and abuse it and disrespect it, it really hurts. It's more personal and it's more offensive to us. Bolting is a thing that just really irritates a lot of Native people. [Climbers] talk about putting the bolts on the backside so you can't see them from the road and painting them and stuff, and most Native people go, 'It's still a bolt in the rock.' Why don't you climb where you can [without gear] and, if you need bolts, you just don't climb it?"
However, Bancroft is quick to point out that the Lone Pine Paiute-Shoshone people are not anti-climbing, just skeptical of modern techniques and development. "We have Native people that climb, and we take our kids up here and show them how and they love it," Bancroft explains. (Many local children have been introduced to climbing through collaboration with Ness's guiding service—always on bolted sport routes, according to Ness.) "But there's a way—there're plenty of routes, you know; and people are still making new ones. Why? That's what we would like to stop."
The Access Fund acknowledges the cultural resources of the land and presents the potential usage conflict as an opportunity for the climbing community to learn more about the original inhabitants of the Hills. However, some community members feel the organization's placating statement falls short.
"The proximity of climbing and cultural resources can be a fantastic opportunity for both on- and off-site climber education on the long and rich history of indigenous and other peoples in the Alabama Hills, and also on best practices for climbing near archaeologically or culturally sensitive areas," writes the Access Fund. Regarding potential new development, the organization uses more direct, actionable language and implores the BLM to "work closely with the local climbing community to develop a set of standards and guidelines for the appropriate placement of new fixed anchors … [with] considerations such as rock quality, route quality, proximity to other routes, proximity to roads, proximity to sensitive natural and cultural sites, need for additional routes in a given area, camouflaging bolts, and historical standards/ethics, among others."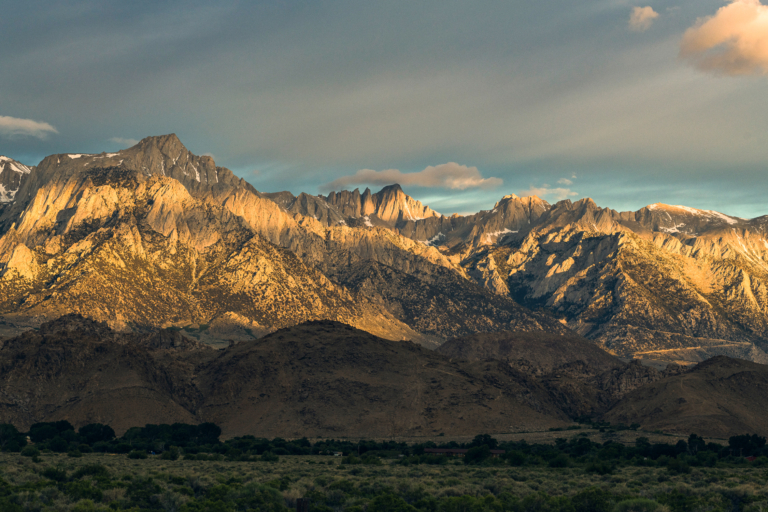 The process for devising a new management plan led to the grassroots mobilization of 20 or so climbers from Lone Pine, who founded Southern Inyo Climbers (SIC), "a volunteer-run non-profit organization focused on promoting environmental consciousness while preserving access to the climbing of the Alabama Hills National Scenic Area," according to the organization's mission statement.
SIC's letter to the BLM addressed concerns  similar to those of the Access Fund, but included anecdotes from the community that regularly uses the Hills. Among them was concern that a primary issue—the impact of human waste and garbage—may be unfairly attributed to "climber negligence" in areas where climbing and camping (among other activities) overlap. While all user groups appear to agree that waste-management infrastructure is necessary, the recently amplified voice of climbers in support of proactive conservation efforts helps to foster a positive image of climbers in a community where they've often been considered outsiders. Of the dozen or so frequent attendees of AHSG meetings (happening virtually since the pandemic), about a third are local climbers.
"It's kind of neat to see some of the climbers taking responsibility and educating new climbers because they've been called [out] and they know if they don't take care of it, someone's going to make 'em take care of it and they don't want to see that," says Bancroft. "BLM can't go around and enforce everything, it's just impossible in this huge country. So, most of the things you see after the fact," she says, referring to waste, habitat destruction and reckless route development. "But we have climbers that are right on top of it because they're up there."
Bancroft rattles off a half dozen other user groups that frequent the Hills—off-highway vehicle (OHV) groups, birders and equestrians, to name a few. I ask if there is a commonality (besides universal agreement that the Hills have a "poop problem"). Bancroft laughs, "Love. That's the word you hear: 'We love this place.' How do we protect everyone from loving it to death?"
I pull into Tom's place on a perfect day for climbing in the Hills—crisp midmorning air and sun-warmed rocks. I find him in his woodshop. Art covers the walls—famous paintings, posters from the Met, flyers for art shows in Germany, a 35mm self-portrait from decades past, maps and schematics. A half dozen projects lie in the works on the table, but the tools are neatly organized.
Tom gives a tour—the lathe is one of his favorites. A tool to create new tools from old ones. He shows me a collection of handles he's shaped for screwdrivers. We move on to the next. The table saw belonged to Tom's father. It's an old model: the table moves—the blade stands still. Backwards, by today's standards—changing the plane rather than your perspective. An old way of doing things. Undeniably more effort, but nostalgia and tradition can override utility, even among engineers. I think of Lone Pine.
Tom grabs a jig he built from scrap wood. Mounted on the table saw, it aligns new lumber with the perfect angle to cut the face plates of a hexagonal dodecahedron. We both laugh. He hands me a marbled rough-cut board. Then he shows me a hexagonal prism. Finally, he pulls out a beautiful custom wooden toggle stopper on the string of his climbing pack. It's a process, methodically whittling down raw materials into something we all recognize. Some places require the same precision—someone has to see value in the rough cut, refine it and bring out its potential.
We walk out into the blazing sun and cool air and squint out toward the Hills. Tom says he wishes the Hills could go back to the way they were. We both know they can't. Any master craftsperson could tell you, once the wood hits the blade, there's no going back. Methodically crafting a management plan that serves all user groups is a chance to measure twice and cut once. Any significant changes could be irreversible; careful not to take off too much.