Excerpt from "The Voyage of the Cormorant" by Christian Beamish
Excerpted from chapter one of The Voyage of the Cormorant—new edition now available in paperback.
A two-week supply of food, water, and gear in dry bags fit neatly in the boat, and I secured my surfboard in a padded bag over the top of my stowed equipment. My plan was to sail the sparsely populated Pacific coast of central Baja, landing in coves to camp and ride waves. This was a test run, a short getaway from work to gauge the feasibility of longer trips in the future. For now, I budgeted ten days to sail along one hundred miles of coast.
A culmination of various impulses—for time alone, for wilderness surfing, and for something I thought of as "full nature immersion"—the expedition before me also represented a living experiment. I had the notion that traveling in an ancient mode, removed from the ceaseless roar and electronic thrum of contemporary life, I could connect to the most basic aspect of my nature. Not so much my nature as an individual, but my nature as a member of our species shaped by longstanding, elemental human practices and by the elements themselves.
I wanted to know more about what I had come to think of as "blood memory"—a physical intimation I had of my ancestors' knowledge. I felt it once, clearing brush under a low forest canopy in the Santa Cruz Mountains. It had come to me unmistakably, in the hard physical labor, that my body had been formed by the very work that I was engaged with: cutting limbs with a handsaw and hauling them down the steep hillside. Even the slant of the light through the trees… all of it was already in me and was merely activated by repeating what my ancestors had done.
Cormorant was my way of trying to know the world as it was before—a wilder place, where magic showed itself in weather and animal encounters.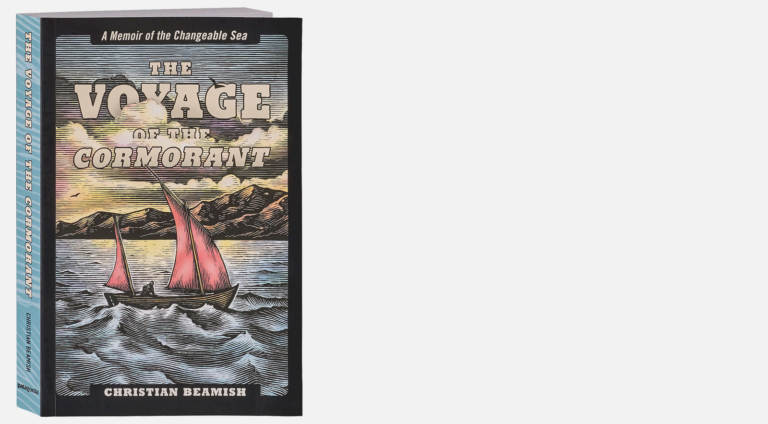 The Voyage of the Cormorant: A Memoir Of The Changeable Sea
Christian Beamish has done what every guy since Huck Finn has dreamed of doing: making his own boat and sailing it to paradise, with adventures along the way.