Annihilating Expectations on the Worn Wear Tour
After 48 days in the same vehicle with the same four people, five if you count Brandon's second shadow and beloved dog Rudy (half dog, half human), one is ready for a week of weekends. We romped around for the better part of the last two months, running from Squaw Valley, to Aspen, to Jackson Hole, into the PNW, and finally up to Whistler to pay our friends to the north a long overdue visit. When we left Jackson for Sun Valley it snowed over 16 inches. We may have cried a little as we watched the snow (pristine powder on the mountain) pile up in our rearview mirror, but we were on a mission to save a thing or two from the landfills and help people learn how to fix what they already have.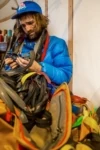 Expectations are a funny thing. Right when you think you have a place good and figured out (having been there all of ten minutes) it will turn your ideas on their head and surprise you, to say the least. Such was the case in Sun Valley. We somehow managed not to rip the gutter off the low overhanging roof behind Pete Lane's Mountain Sports with Uncle Dave, our newly constructed repair trailer and DIY shop, and set up for the day. We expected an easy day of repairs, but we couldn't have been more wrong. As if drawn by a magical magnetic force, visitors and residents alike found us in our little alley, standing in the snow and ice. We accepted all the repairs we could handle within minutes of opening, but the busted zippers kept coming.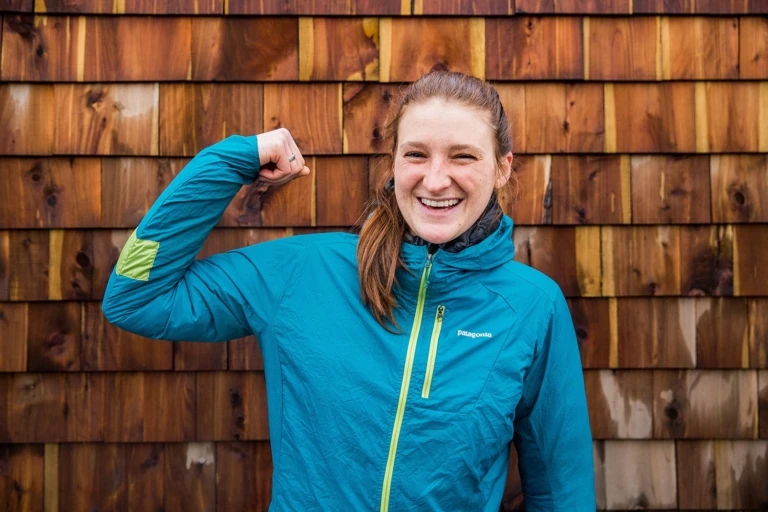 This is a dilemma we face often. It gets personal out here. Folks tell us their stories of holding onto their favorite piece of gear for years with hopes that one day they'll get around to getting it fixed. We are often thrust into a moment—someone like Susan comes by with an obscure fleece sleeping bag liner we didn't know existed and a quirky story that gives what was once just an object a life worth saving.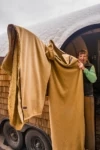 We met Susan in Aspen, where she had taken up residence about forty years ago, arriving shortly after the dirt roads through the middle of town were paved. She brought us something we hadn't seen before, a pile fleece sleeping bag liner. The zipper was busted pretty bad and we didn't have a zipper replacement long enough to make the repair. Susan mentioned her husband, R.J., purchased a couple of liners back in the day when he was a river guide in the Grand Canyon. He got one for himself and one for his girlfriend at the time (not Susan). They eventually went their separate ways, each taking a liner for themselves. Later, Susan and R.J. met and eventually married. As a gift and gesture of goodwill, the old girlfriend handed over her sleeping bag liner at the wedding. We offered to send Susan's treasure to our repair center in Reno, where they'd be able to fix it. She wasn't too eager to let it out of her sight, but eventually agreed to part with it for a couple weeks so it could have a functional zipper again.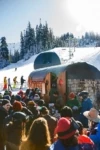 Sometimes we can help, other times there is nothing we can do. We certainly can't help everyone or fix everything, but we give it all we've got. You folks are our motivation: those of you who meet us half way; those of you who bring your clothing out of the back of the closet, clothing that has seen better days, with the hope that better days are still ahead; and those of you who bring us hot coffee and cookies, and share your stories with a photo or two out of the old family scrapbook from the good ole days. Well, the one powder day helped morale too.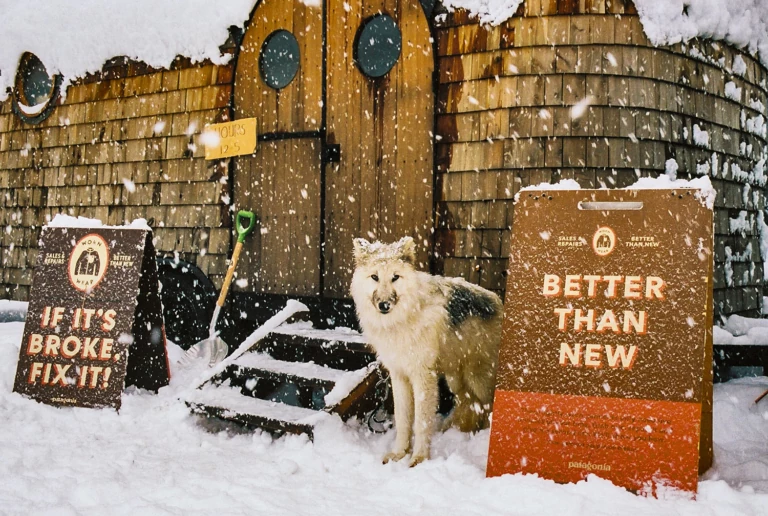 The one thing we can assume on these Worn Wear tours is that our expectations will be continually annihilated. It hardly ever turns out like we think it will, but some of the time it turns out better, better than we knew.
For more Worn Wear stories check out @wornwear on Instagram, and visit wornwear.com for certified pre-owned Patagonia gear.