Tools for Grassroots Activists Conference
/
October 12, 2009
3 Min Read
/
Activism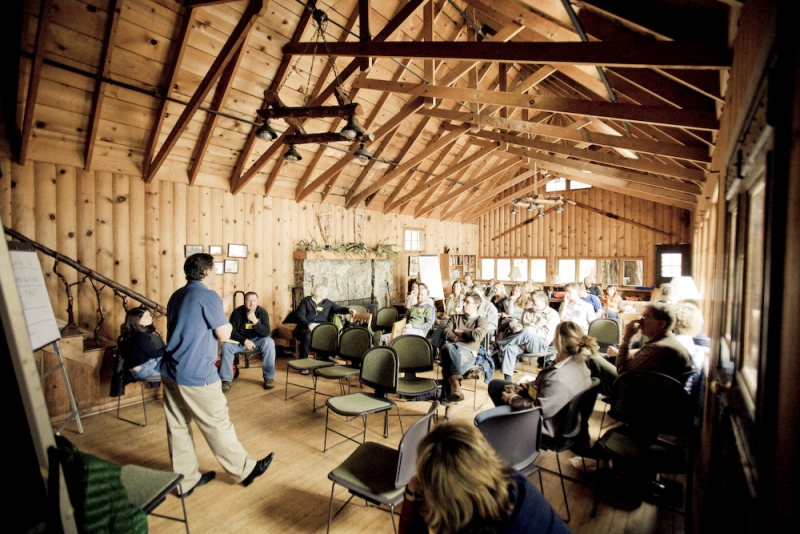 Every other year, Patagonia hosts what it calls a "Tools for Grassroots Activists Conference." The conference originates in Patagonia's desire to do more than write checks to environmental organizations. It's something between a tribal gathering and a business seminar.
The ways in which activists confront and publicize issues, convince the public of their importance and motivate others to take action are similar to the ways in which Patagonia brings a product to market, promotes it and sells it. We call it marketing. While environmental activists may have another word for it, creative, honest marketing can mean the difference between success and failure – for a product or an issue.
At the Tools Conference, we gather selected activists from across the country and offer seminars and talks on everything from getting your message out, to building momentum, to learning how to use practical tools like Google Earth. This year we will host the 11th Tools Conference near Lake Tahoe, in California's Sierra Nevada, October 14th – 17th. The conference will offer a mix of core skills (strategy, grassroots organizing, lobbying, fundraising) and "new" tools (using technology, working with business, presenting yourself).
Our guests and speakers will include a woman who went from tadpole- and mosquito-habitat research . . .
[Attendees of the Tools for Grassroots Activists Conference learn new skills and approaches to help refine their environmental advocacy work.  Photo: Tim Davis.]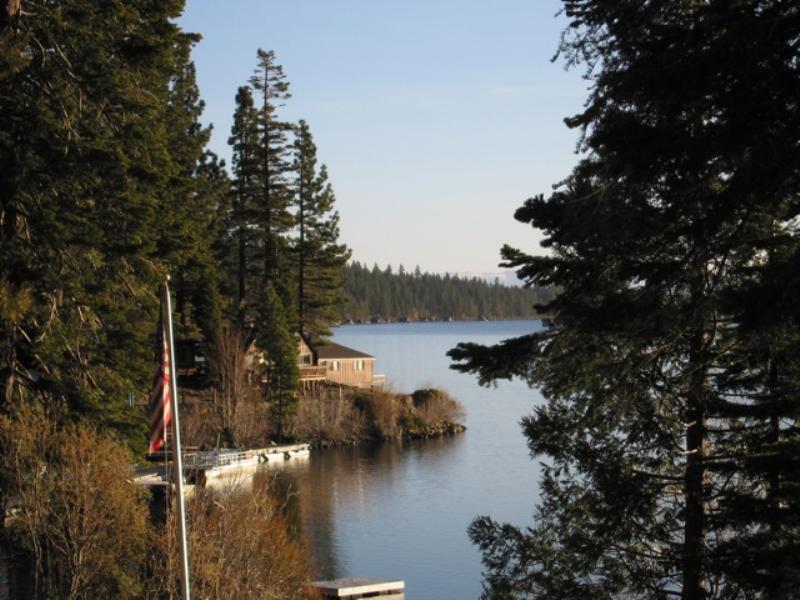 . . . behind her house in Painesville, Ohio, at age six, to helping grassroots activists in more than 200 communities raise a million dollars in a one-day walk-a-thon; a Distinguished Professor of Environmental Studies and Politics at Oberlin College; a man who helped protect more than 17,000 Monterey pines in the Del Monte Forest slated for removal to build another Pebble Beach golf course; and more than a hundred others, including Patagonia employees.
We hope that together we can share best practices, find inspiration and swap ideas on how to get the important work done.
And this year, we'd like to share Tools with a wider audience, with you. We're going to pose questions to the activists invited to Tools with the hope that their answers will give you greater insight into the current state of the grassroots movement.
Among the questions we're asking:
How did you become an activist?
How has the way you approach your issue changed since the Obama administration took office?
What are the greatest obstacles to resolving your issue in this economic climate
What do you see as your greatest opportunity to affect change?
Besides giving money, what is one thing every one of us could do that would help you with your issue?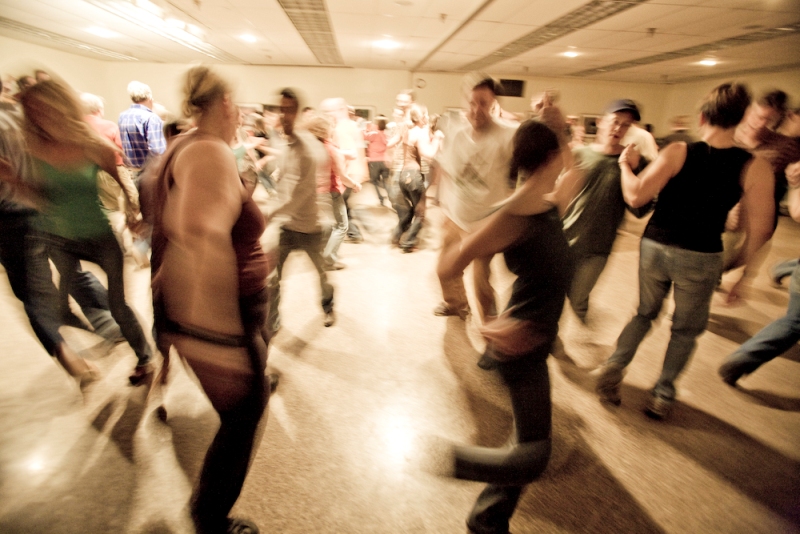 Conference participants have been invited to answer these questions below, in the "Comments" section. Check back regularly to see how the conversation's taking shape.
We'll also post stories after  the conference  ends, as well as post videos of some of the talks and workshops. Stay tuned!
[Above – A peaceful mountain setting provides the perfect venue for our Tools for Grassroots Activists Conference. Photo: Jim Little. Bottom – It's not all hard-work and serious focus; parties and dances provide balance to days full of focused conversation and skill-building. Photo: Tim Davis.]