Sliding Liberia DVD Now Available; Release Party Tomorrow in Santa Monica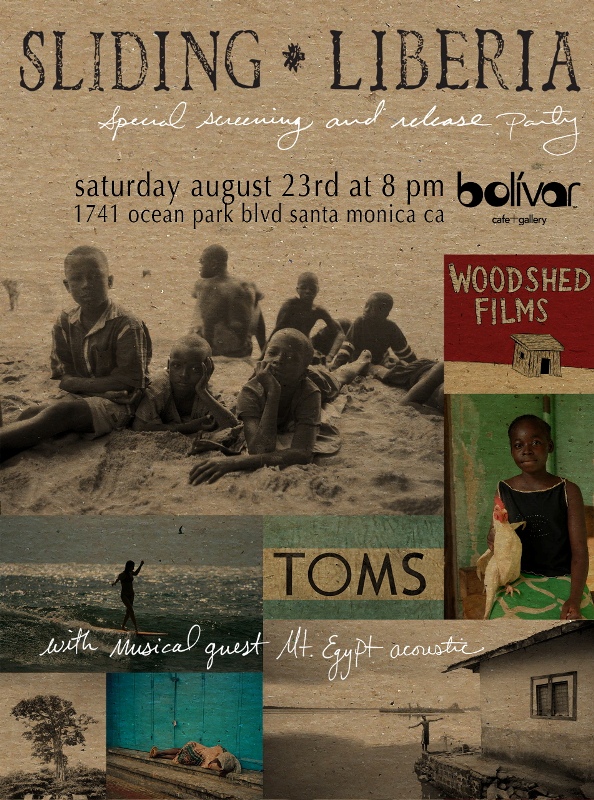 If you're a regular reader of The Cleanest Line you're no doubt familiar with this unique surf movie featuring Patagonia ambassadors Crystal Thornburg and Dan Malloy. We've shared stories from the trip, told you about various screenings and shared a picture of one of Dan's FCD boards that he left behind being used by a local.
Today we're happy to report that the Sliding Liberia DVD is now available for purchase online, and will be hitting surf shops and Patagonia stores in the coming days. To celebrate the release of the DVD, there will be a special screening of the movie, and a slide show from the trip, tomorrow, August 23, at Bolívar Cafe and Gallery in Santa Monica, California. Local psychedelic-surf-folk-rock band Mt. Egypt will perform and the wind-powered brew masters from New Belgium Brewing will provide the suds; Toms Shoes are generously sponsoring the event. Make it if you can, otherwise, grab that DVD and some Fat Tires, invite your friends over and have a screening at home.
That's it for this week everybody. Have a great weekend and thanks, as always, for stopping by The Cleanest Line. If all goes well, we should have a special treat for you late next week.
[With thanks to Crystal, Coley and Britton]