Stories From the Gulf: Where Oil and Seafood Mix
This summer, Patagonia teamed up with non-profit environmental and social justice group, Louisiana Bucket Brigade (LABB), to assist with a project massive in scale and ambition: to track the full impact of the greatest ecological disaster in American history, the Deepwater Horizon oil spill of Spring 2010. The impacts of this disaster extend well beyond unspeakable environmental degradation to the collapse of sustainable industries like fishing and tourism, and the human communities those industries support. Today we offer the final post to close out our week of stories from Patagonia employees who travelled to the Gulf to assist the LABB in their ongoing community surveys and Crisis Map project.

Where Oil and Seafood Mix
– Dulac, Louisiana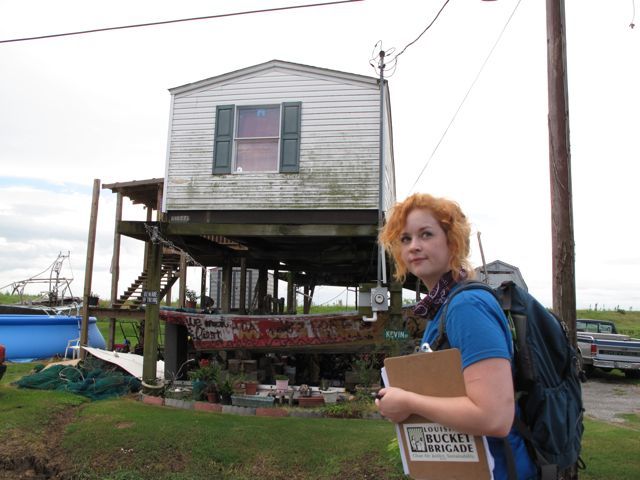 It was the height of hurricane season in southern Louisiana when we landed in mid-August, the five-year anniversary of Katrina a couple weeks away. Headed for Dulac – a low-lying bayou town about an hour and a half southwest of New Orleans – we were told we'd be evacuated if the weather acted up.
Our job was to go door-to-door surveying Dulac's 2,500 or so residents about the health, financial and cultural impacts of the BP oil spill. The nearest oil had reportedly made its way into a marsh a dozen or so miles away.
[The author's survey partner. Photo: Jim Little]
Oil and commercial shrimping are the area's biggest employers and have coexisted peaceably for many years. This was reinforced by a billboard we passed on our way down from New Orleans advertising the 75th annual Shrimp & Petroleum Festival over in Morgan City. Sweet Gulf oil and sweet Gulf shrimp. In southern Louisiana, people depend on both. Moratoriums on either meet with equal enthusiasm.
We stayed at the Dulac Community Center, a Methodist-run facility with a bunkhouse and kitchen. Working in teams of two, sometimes three, we hit neighborhoods from 9:30-noon and again from 3-5, knocking on the doors of homes along Shrimpers Row, Avet Street, Coonies Court and others. Dulac is hot and humid in mid-August. Trash litters the streets and waterways. The metallic colors of boat and construction yards, pipelines and processing plants contrast with the vibrant green and blue of the bayou.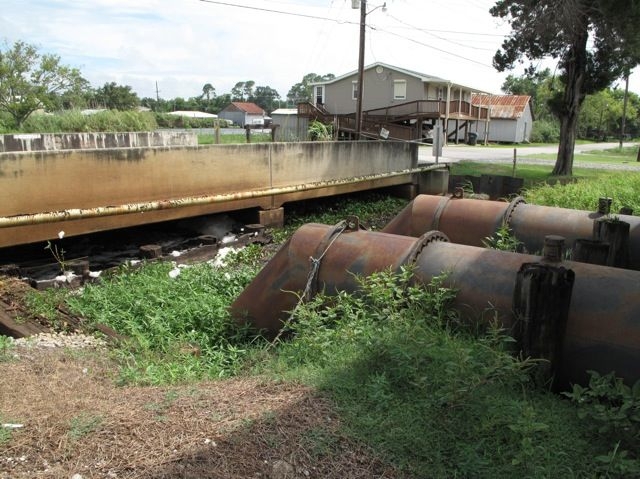 Un-spayed and un-neutered dogs and cats are legion in Dulac. They lie listlessly in the heat or bark (the dogs, anyway) at strangers from yards and balconies. One aggressive stray delivered a skin-breaking bite to the leg of a member of our group. He had to drive 30 minutes to Houma for medical attention.
Many homes in Dulac and neighboring communities sit high on stilts to keep them safe from hurricane flood waters. People used federal"Road Home" money to have their houses and trailers raised. Other buildings less fortunate lay abandoned or in ruin. A flotilla of broken boats litter the banks of Grand Caillou Canal.
During our three-and-a-half-day canvas, my teammate and I spoke with 30 or so people: a beautician, oil-field worker, boat fueler, deckhand, retired social worker, retired teacher, disabled shrimper, bookkeeper, truck driver, and unemployed among them. One day, three of eight we interviewed shared the surname Billiot. We met a lot of Boudreauxs and Verdins, too.
Few people we spoke with reported having smelled oil or dispersant, or said they'd suffered health problems they would attribute to the spill. But it was hard to know. Much of Dulac is an industrial zone, stained with oil and scented with exhaust.
The economic effects of the oil spill were clearer. Everyone was acquainted with or related to a commercial shrimper who'd been forced to sit out the May season because their fishing grounds had been closed. Many idled fishermen received BP relief money, butsome said the checks were sporadic or had quit coming. Some had signed up with "Vessels of Opportunity," a BP program that paid them to put out boom and skim for oil rather than spread their butterfly nets and fish for shrimp.
The day after we arrived, a new shrimp season opened and boats sailed again for the Gulf. But demand for shrimp was said to be down, and with it the price. At least people were working again.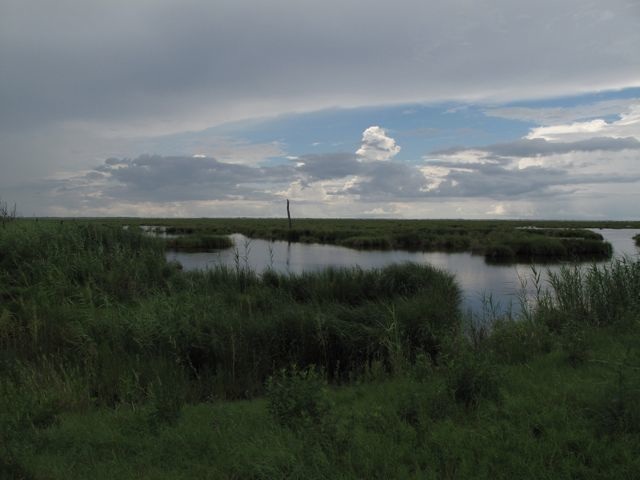 Not everyone we spoke with suffered financial headwinds because of the oil spill. Mark said he'd come in from Alabama to work as a deckhand on a Vessels of Opportunity boat and had been collecting $300 a day just waiting to be called into action. Joshua, who worked for an oil contractor, sounded like he was doing pretty well too. He said he'd joined the workaday world on his dad's shrimp boat at the age of eight, but had switched to oil when he turned 18. Work, it seemed, was all Joshua had known, as he'd never attended school.
Mark, Joshua and everyone else we interviewed were unfailingly hospitable – inviting strangers in off the porch, offering us something cold to drink, calling us sir, mister or miss. They were mostly happy to answer our questions, even the more personal ones about annual household income (almost always a good deal less than $25K) and highest level of education (usually well shy of high school graduation). Many really wanted to talk about their lives. It felt like some had never had the chance.
Shrimp is a staple part of people's diets in these parts. Few buy it, getting it instead from friends and neighbors. But some said they were no longer eating shrimp and other seafood because of the spill. Others weren't that worried about it. Indeed, shrimp still figured prominently on the menu at Schmoopy's, Dulac's largest eatery, along with deep-fried crawfish, shrimp gumbo and Po-Boy sandwiches.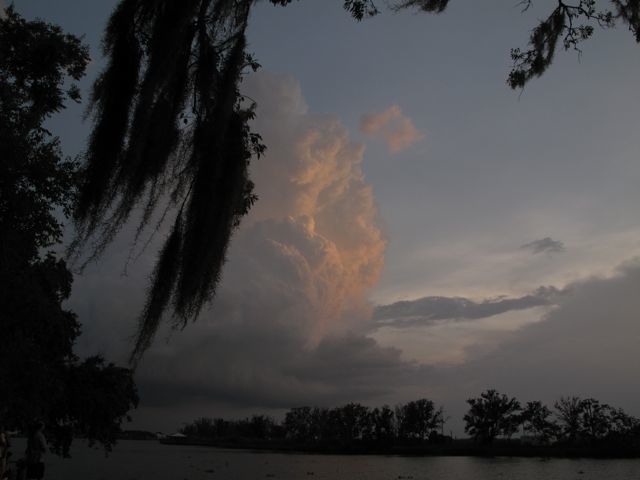 Katrina, Rita, Ike and Gustav. Because of hurricane flooding, some residents had been forced to drain the water, clean the mud and remove the drywall from their homes three or more times over the years. They were a resilient community, people who mostly did for themselves and never got too attached to their belongings. Despite the ever-present dangers of flooding and 100-mile-an-hour winds, few expressed interest in ever leaving Dulac. Roots were deep, family ties were strong, and the bayou was home.
It wasn't the oil spill so much as it was the endless cycle of hurricanes that seemed to concern people most. But the two together – the storms and the oil – that was the real worry. Many expected the next big storm would bring BP's mistake to their very doorsteps, tarring the little town of Dulac with a thick coat of Louisiana Sweet, the Gulf's unfortunate lifeblood.
Jim Little
Patagonia Creative Services
[Photos: Jim Little]