Christian Beamish's Sailing Adventure with the Stormfront Pack: Part 1
/
November 2, 2009
2 Min Read
/
Surfing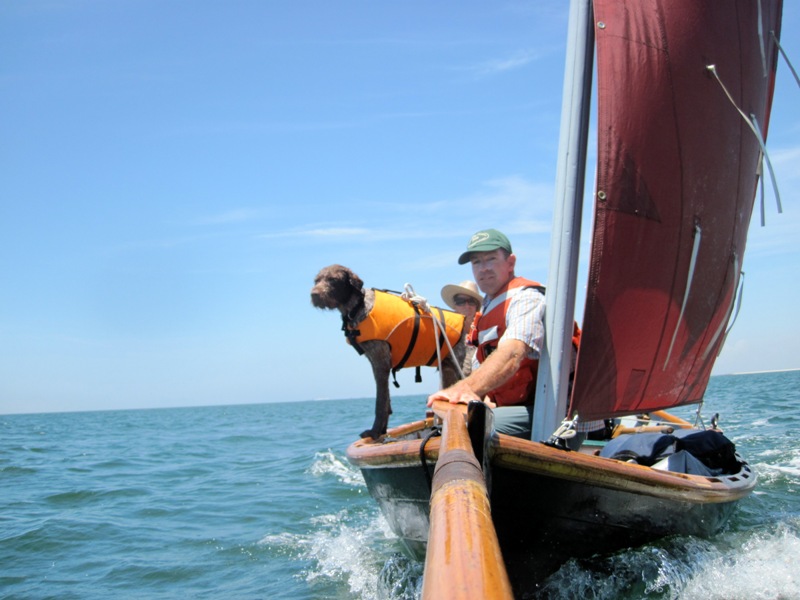 When you build your own sailboat in Southern California and attempt to sail it the length of the Baja peninsula you don't come back with just one story, you come back with many. Today, we're stoked to have Christian Beamish join us again with another high-seas tale to complement his Dirtbag Diaries episode "Three Eighths to Eternity." Here's Christian:
A ten-mile sail across a shallow estuary, with cormorants and pelicans in their thousands on sand island rookeries, brought us to a desolate Baja village living out the hangover of a used-up fishery. One hundred miles of mangrove channels lay to the north, but our destination was the reef point where desert bluffs meet the sea on the other side of the barrier island. Everything came off beautifully – the dog stayed on board when we ran the surfline, my friend K called out the approaching set waves as I rowed the swift water of the estuary mouth, and then, once in deep water, we glided under sail (silent and magical) out to the headland.
I threw the Stormfront pack on because I wanted to have dry clothes for the walk back to camp from the landing, and since I hadn't thought about much else surrounding this little errand, why should the car keys, my wallet, or K's passport in the zipper pouch of the backpack have caused me any concern? No sooner had I stowed the surfboard and pack, pulled the hook and set the mainsail, but Cormorant tore off across the wind like a crazed dog. Over we went – red sails on aquamarine water – me swimming and my boat swamped. I righted her easily enough, but we were awash to the gunwales. Bailing was useless. The wind kept on with whitecaps to the horizon, and it was a forlorn feeling indeed standing knee-deep in my little ship-come-bathtub, with land fast receding and afternoon turning to evening…
Tune in tomorrow for the conclusion. If you missed it the first time around, be sure and listen to "Three Eighths to Eternity."
Continue reading "Stormfront Boomerang – Part 2"
[Photos: Top – Crossing the estuary. Middle – Surfline running. Bottom – Panga beach. All photos: Christian Beamish Collection]