LIVE: A Music and Surfing Experience
/
September 8, 2008
2 Min Read
/
Surfing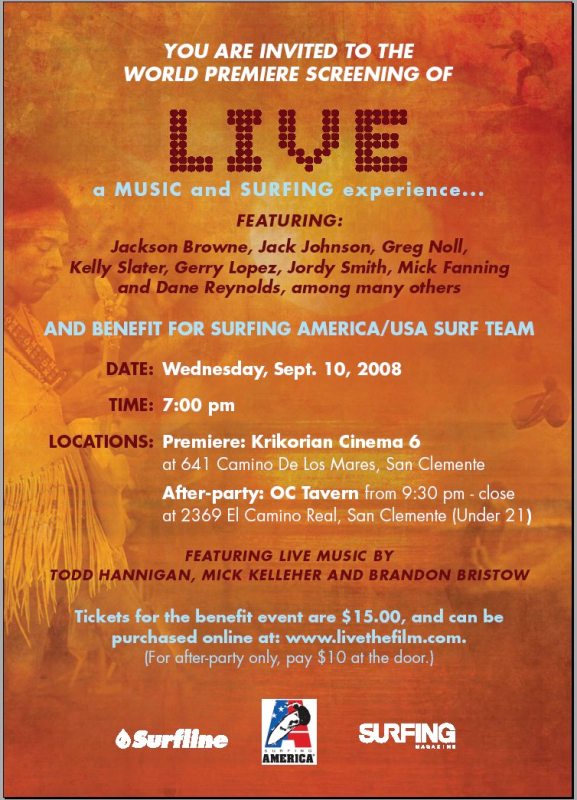 Patagonia ambassador Mary Osborne sends word about the premiere of Live: A Music and Surfing Experience, a new surf film by David Parsa. From Mary, "It's a killer movie about surfing and music from the '50s to the present." Surfing Magazine says of the film, "Live: A Music and Surfing Experience dances through each decade and shows why the two go together like Shaun Tomson and tubes. You'll be strumming your six string and waxing up before the credits."
Check out the poster for a partial list of featured surfers and musicians. The screening will be this Wednesday, September 10, 7pm, at the Krikorian Cinema 6 in San Clemente, CA. If you can't make the premiere, the DVD is available to pre-order from the filmmaker's Web site.
Watch the trailer after the jump and have a happy Monday.
[With thanks to Jason]