Listen to "The Year of Big Ideas 2012" Dirtbag Diaries Podcast Episode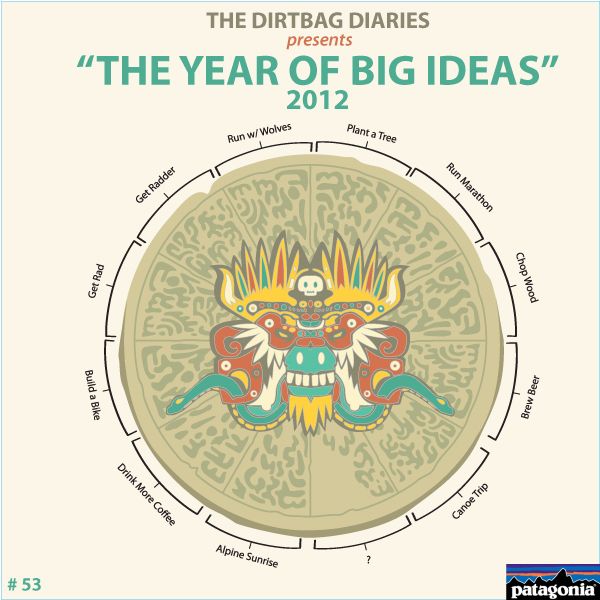 When will it snow? It's the question on the lips of ski town locals throughout the West as fluttering flakes have been late to arrive. Sill, the winter provides opportunity: tacky mountain bike trails usually buried under feet of snow, ice climbing on routes normally inaccessible, and ice skating on remote alpine lakes. John Dittli says the skating has been epic in the high Sierra. While others have bemoaned the lack of snow, John has seized the extended window to ice skate on multiple lakes – many more than a typical year allows. He may even secretly hope that the snow remains at bay for a little longer. In the spirit of making the most out of a situation, we present the Year of Big Ideas 2012 – goals from friends, pros and creative thinkers. And no matter what 2012 brings, we'll make sure there's more lemonade in all we do.

Listen to "The Year of Big Ideas 2012 – Frozen Lemonade"
(mp3 – right-click to download)
Visit dirtbagdiaries.com for links to download the music from "Frozen Lemonade" or to hear past episodes of the podcast. You can subscribe to the show via iTunes and RSS, or connect with the Dirtbag Diaries community on Facebook and Twitter.