Listen to "Anatomy of an Accident" Dirtbag Diaries Podcast Episode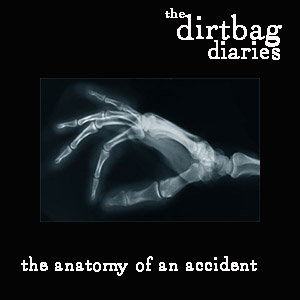 Gather 'round the campfire one and all; embrace a loved one or grab a cold one; smoke 'em if you got 'em and leave your troubles behind. It's time for another episode of The Dirtbag Diaries with Fitz Cahall:
In May of 2007, I made a mistake that should have cost me my life when I slipped high on a Central Oregon volcano. I fell between 250-300 feet, over a cliff, through rock bands before grabbing a rock out cropping and stopping my fall. I'm still not sure how I stopped myself. Amazingly, I walked away with a sprained thumb. This week the Dirtbag Diaries presents the Anatomy of an Accident. What do you take away from a near-death experience? Is there meaning in it? If so, what does it say about our relationships with these mountains, these rivers and these oceans.
Episode Six – Anatomy of an Accident (click to listen; right-click to download)
Music from Episode Six:
Birdy Nam Nam — "Engineer Fear" from the album Birdy Nam Nam
Elliot Smith — "Needle in the Hay" from the album Elliot Smith
Additional music provided by Patagonia's very own Sus Corez. Check out more music from Sus at her myspace page.
Subscribe to The Dirtbag Diaries in iTunes.