Brooke is a passionate runner and writer based in Lander, Wyoming. Growing up on Block Island, Rhode Island, inspired Brooke's interest in environmental science and sparked her love of the outdoors. Her family owns and operates the Block Island Sport Shop, a specialty outdoor retailer.
My Brother's Homemade Electric Car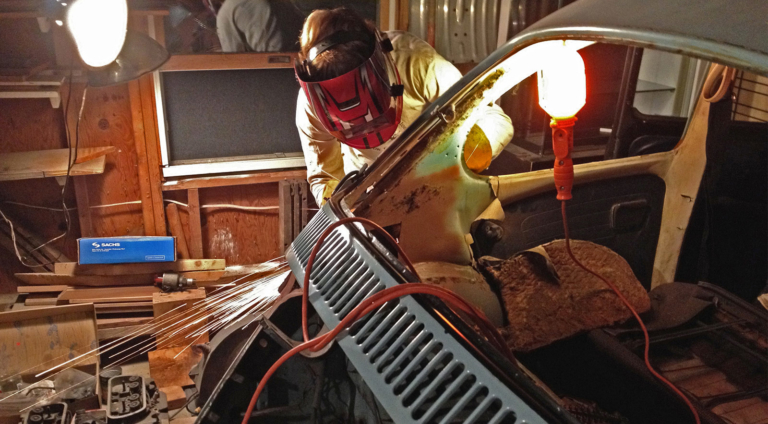 My Brother's Homemade Electric Car
At age 15, my brother, Wade Ortel, bought a rusty 1973 Volkswagen Bug, a purchase that marked the beginning of an extraordinary journey. His dream? To build an electric car, all on his own, using salvaged laptop batteries. Two years and countless hours of work later, the "e-Bug" is a reality. In front of our…
4 min Read
A Different Path

Living and designing sustainably in Southern Chile with Bureo co-founder Ben Kneppers.
6 min Read