Fast Boy Cycles Owner Ezra Caldwell on Handmade Bikes
/
June 5, 2008
4 Min Read
/
Design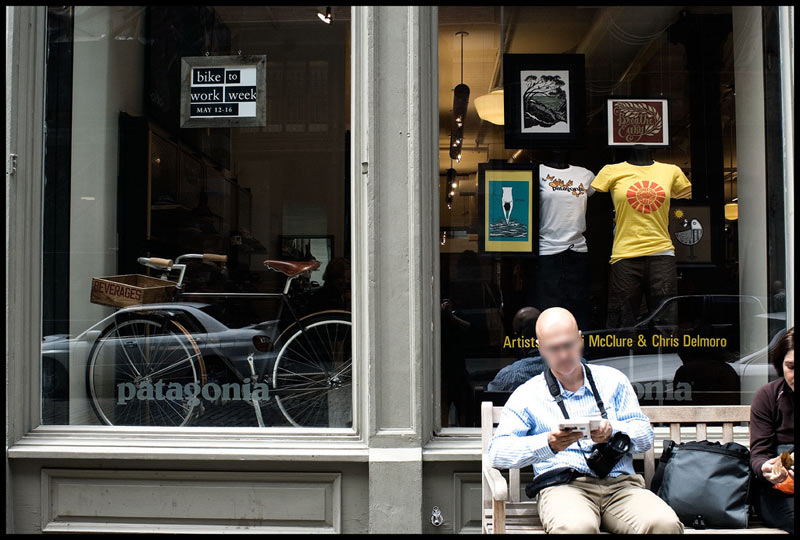 We were walking around SoHo in New York during Bike to Work week and happened to pass by the Patagonia store. In the window, was the most beautiful bike I've ever seen. We went in, and it turns out the bike was handmade by Ezra Caldwell, a local guy, who happens to be Hillary Nanney's boyfriend. Hillary works in the store.
I picked up one of Ezra's cards and later, I asked him to tell me a little about himself. He said he got started in the hand-made bike business after a nearly 10 year career teaching dance:
" I realized that I really didn't like dance very much. Maybe that's a little coy. I was pretty sure that I wanted to stop teaching several years before I managed to pull the trigger. I'd been assembling bikes for friends and students for several years with a growing level of seriousness. At some point I started making wooden fenders and selling them on the Internet. I finally decided that I wanted to be doing the WHOLE thing.

"I went down to Austin, Texas to take some brazing lessons with friend and builder, Whit Moyer. Spent about ten days with him and then came back to the city and spent every penny I had on getting set up. The rest is history, though very recent history, I guess."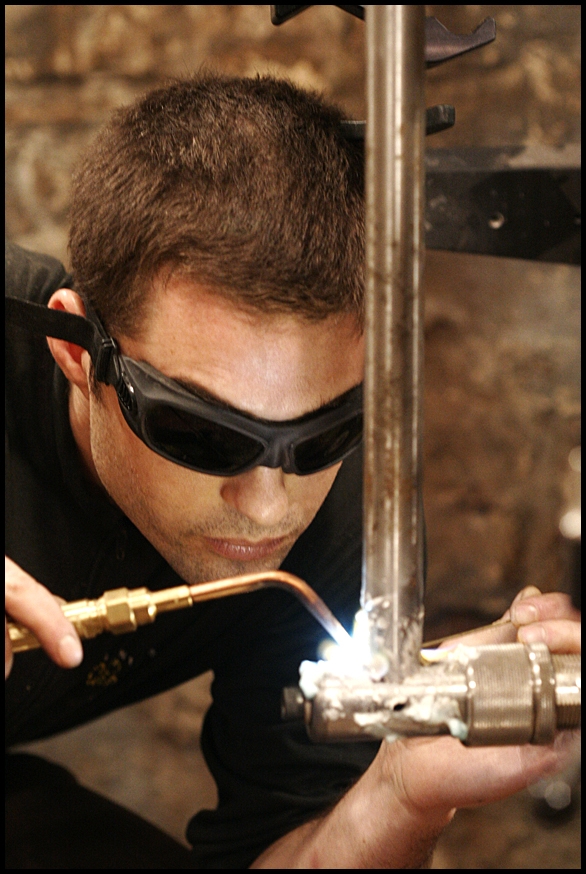 On Ezra's card, it reads: "ezra caldwell. designer.fabricator.janitor." I asked him about the janitor part:
"Iown the business, but I also take out the trash (and do thebookkeeping, ordering, marketing, etc..). Maybe one day I'll get somehelp. No. Probably not."
I asked him where he rides in the Manhattan area:
"Backwhen I was still teaching dance, I was riding from my place in Harlemdown to Tribeca a handful of times a week for work. Now that I'm inbusiness for myself and have a shop in the basement, I need to inventreasons to ride. I ride down to SoHo a couple times a week to pick mygirlfriend up from work (at Patagonia.). I'm not really so interestedin the bike as a way of exercising. I've got no problem with folks whoare, I'm just more interested in the bike as a replacement for yourcar. But when the farthest you really need to go in your day to daylife is the supermarket a half mile away, you need to get creative.

"Hillary and I have ridden out to City Island a few times. She usedto live there and we ride back to visit. It's a pretty cool ride, thattakes you places you might not go otherwise. But to me it doesn'tmatter TOO much where I'm going.. when I'm on a bike, getting there,I'm with the one I love. We spend some time in the summer at our placeup in Nova Scotia. I think I'm going to build a trailer for my dog sowe can do some touring up there. It's SO beautiful."
Finally, I said, "So, Ezra, ever had a close-call in the city of New York?"
"I've been riding fixed gear bikes in cities for nearly 15 years now. I've never been knocked off my bike. I'm really asking for it, I know. I've been doored, side swiped, forced to the curb, run into by unpredictable pedestrians on the bike path, but somehow, never knocked down. (I ride like a grandpa. I'm never late, though! OH.. and don't get me wrong.. Every time I've ever gone mountain biking, I've fallen off at least once) I did have a pretty funny one once, though. I was riding in rush hour traffic on 8th Ave, I think. I was behind a big truck with a lift gate. The truck was entirely blocking my view. I decided to get around it.. looked over my left shoulder to see if I could get in that lane, and when I looked back the truck had stopped dead and I was already on top of it. Magically, the lift gate was at JUST the right height so that my front tire wedged right under it. So there I was completely stuck, but upright!, in the middle of rush hour. It was such a good fit, that I was able to take my hands of the bars and just sit there. Without ever getting off the bike, I reached forward and pushed myself back and rode off. I guess if the lift gate had been about six inches higher I could have been in real trouble."
Visit Ezra Caldwell at fastboycycles.com.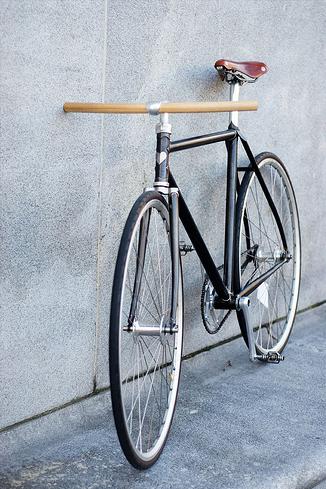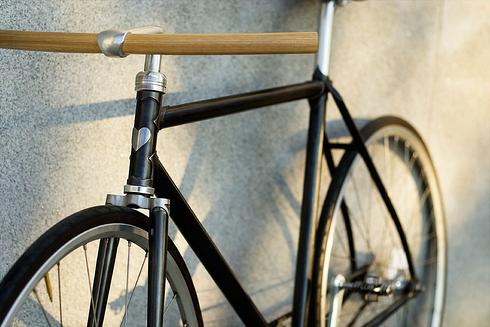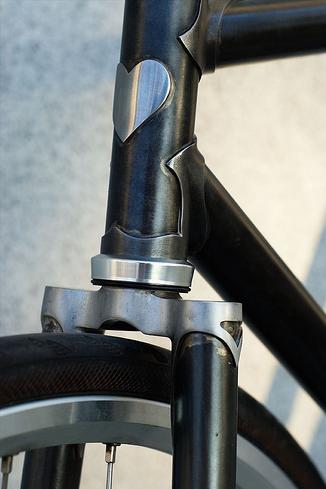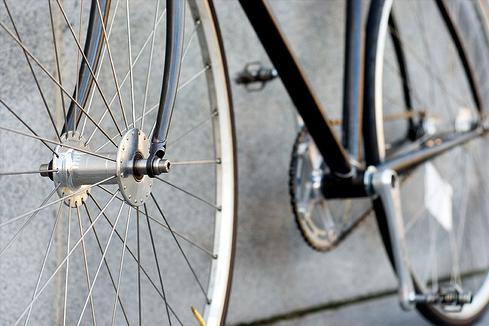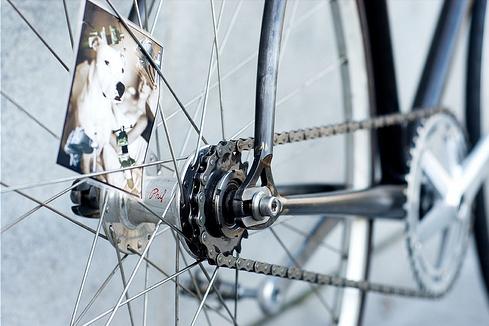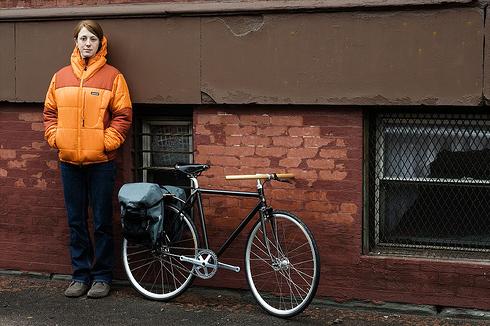 [Photos courtesy of Ezra Caldwell.]