Lakey Peterson Reports From Australia
/
April 17, 2008
3 Min Read
/
Surfing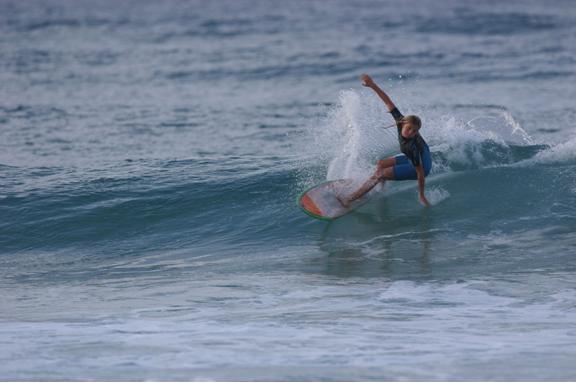 It's never too soon to learn the tradition of story telling. Today we bring you the words of Santa Barbara super-grom, and FCD Surfboards team rider, 13-year-old Lakey Peterson.
Right now I'm traveling through Australia, surfing with my mom and dad. We started in Noosa, where there was a worldwide surf festival going on. It was exciting because ten of the past world champions were there, including Tommy Curren, and my longtime idol Layne Beachley. I got to meet them all and surf with them a bunch. It was really fun. My favorite surf spot in Noosa was a spot called Granite which was about a mile walk through this amazing forest where we would see koala bears climbing in the eucalyptus tress above our heads. The surf was about shoulder high and I got to surf with Layne Beachley as well as Tom Carroll, an ex-world champion.
Tommy Curren was there surfing on a plank, just like the ones thefirst Hawaiians used when they invented surfing. It had no fins. It wassimply a piece of wood. Of course, Tommy ripped it, which was reallyfun to watch. After leaving Noosa, we drove to Snapper Rock, one of themost famous waves in the world and the surf was really pumping. Wesurfed there one afternoon and morning. I have to say it was pretty bigand intimidating.

Australia's pretty cool because there are so manyincredible wild animals everywhere. We went to the Australian zoo that was started by Steve Irwin, thecrocodile hunter. We saw some amazing things like a snake that couldkill you in two seconds and had enough venom in it to kill 100 men. Wealso saw giant crocodiles and a tribute to Steve Irwin, who was quite alegend and hero in that country.

It was time to leave Snapper and saybye to the Curren family, since they had to leave for some obligations.We then drove to Byron Bay and stayed in a hotel right on the beach,where everyday for ten days, I had the opportunity to surf this amazingwarm water beach break that was really, really fun.

After one surf session, we were in the jacuzzi in our hotel andthere was Jack Johnson, who also lives in Santa Barbara. We got to knowhim pretty well and he invited us to his concert in Brisbane. It wasreally great and the next day I surfed with him at Byron Bay – he'svery good.

Australia is a wonderful, beautiful place. I hope to go backthere soon. The people are so friendly, the ocean is so warm, theenvironment is so clean, and the waves are perfect.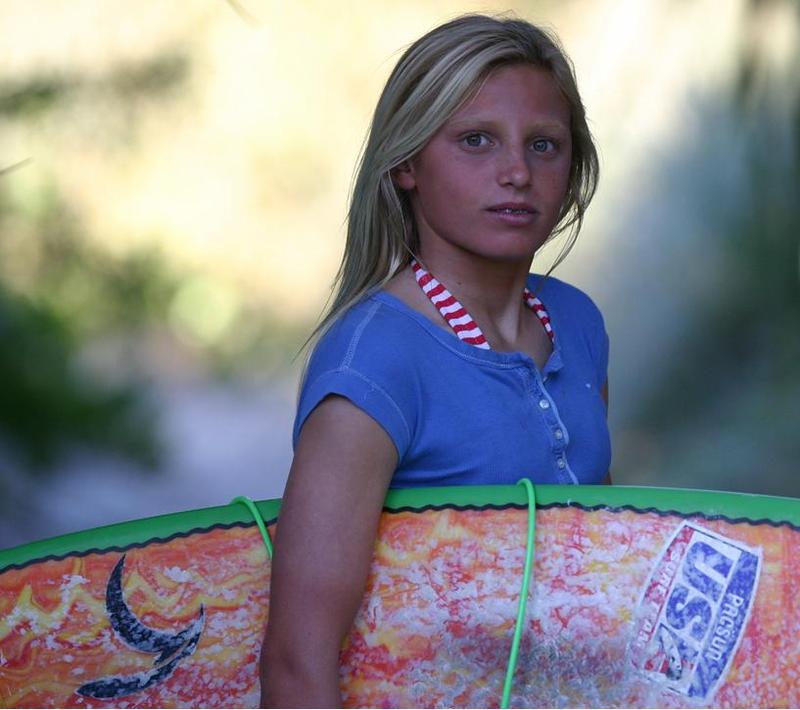 Bio: Lakey Peterson hails from Santa Barbara, California. Her favorite local surf spots are Hammonds, Rincon, and Sandspit when it's on. She first stood up on a surfboard at age 3 on a trip to Maui. At age 5 she received her first instruction at Manly Beach, Australia. It was on this same trip where she met what turned out to be her long time idol, Layne Beachley. Oddly enough it was also here that she was dubbed "Lakey Surf-Legend" by the local Aussie crowd for her ability to quickly learn and adapt to the sport. No need to go back and re-read to confirm her age, she was in fact 5 at the time. Currently Lakey is tearing up the local NSSA contest scene and has recently earned herself a spot to compete with the US National Surf Team. Her favorite board is a custom shape by Fletcher Chouinard Designs. Look for Lakey in the near future, and if you drop in on her prepare to get schooled!
[All photos courtesy of Lakey Peterson.]