Never-Before-Seen Footage from George Greenough
Devon Howard
/
December 2, 2014
/
4 Min Read
/
Surfing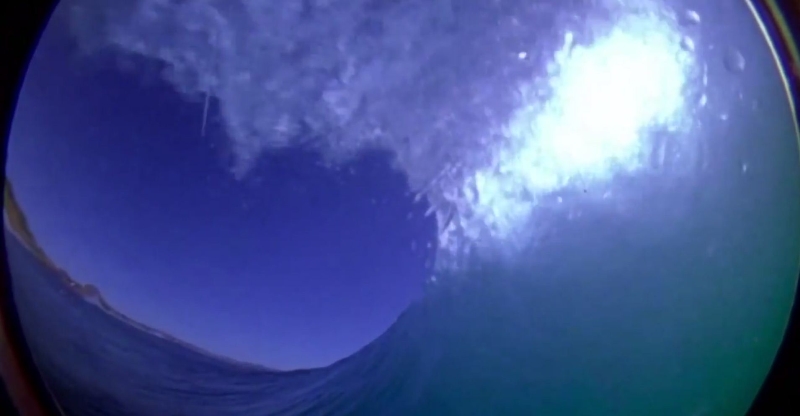 There are only a few people that have truly played a pivotal role in the advancement of surfboard design, people whose contribution was so impactful that it changed surfing in massive ways forever. George Greenough would make any surf buff's list as one of the greats, but for me I'm comfortable saying he's flat-out the greatest innovator of all time.
Since his youthful days of growing up around Santa Barbara in the '50s and early '60s, George has been a tinkerer on any sort of equipment. Whether it was go-karts or surfboards or boats or water housings for his cameras, he was always fascinated with improving their performance. He is the ultimate DIY guy, including his infamous self-shaped bowl cut. Motivated by making things better, and not for a quick buck, he was (and still is) intrinsically driven to search for and build any sort of design advantage or improvement that would lead to a better ride or capturing a unique image.
His most notable contributions to surfing were twofold, but each one is utterly connected to the other.
George rode very short, spooned-out kneeboard designs he built from soup to nuts. His progressive, futuristic approach to riding waves on those small boards didn't go unnoticed by Bob McTavish and Nat Young who saw him gliding, turning and darting on or across parts of the wave never before seen or imagined before.
In Bob and Nat's quest to ride a surfboard the same way George rode his kneeboards, they applied his very unique fin design (based on the shape of a tuna fin) to their surfboards. Adopting his fin and radical, progressive approach to riding waves started a ripple effect that helped make the big clunky longboards of their time more maneuverable. Within a year, there was a frenzy to make all surfboards even shorter and more maneuverable so they could ride like George did, but doing so standing in a full upright stance. Surfers went from cruising and trimming and going straight on their heavy longboards to doing tight-radius turns and directional changes with power and speed. It was an exciting time of change for surfing. The result of this experimental period was a design people later called the shortboard—and it became a mainstay design for decades to come.
Additionally, George had a personal quest to share what it was like to ride inside the barrel of a wave. He had an idea to strap a camera to his back and capture something no one ever had: a surfer's point of view from inside the tube. After building a lot of prototypes, he perfected the water housing and the back mount strap—all told weighing some 17 pounds—and released a film in 1969 called The Innermost Limits of Pure Fun that mesmerized audiences around the world.
Recently, George found some never-before-seen footage and made a few short edits. The clip that follows is one of them, as well as some narration by George to walk you through his mindset and technique to capture this point of view.

Video: George Greenough – Deep Tube Riding by Patagonia on YouTube.
I recently showed this clip and several others and Patagonia Cardiff, Bowery (NYC) and Santa Monica and jokingly said that GoPro should give George a dollar for every camera they sell because he was the one that thought up this perspective nearly 50 years ago.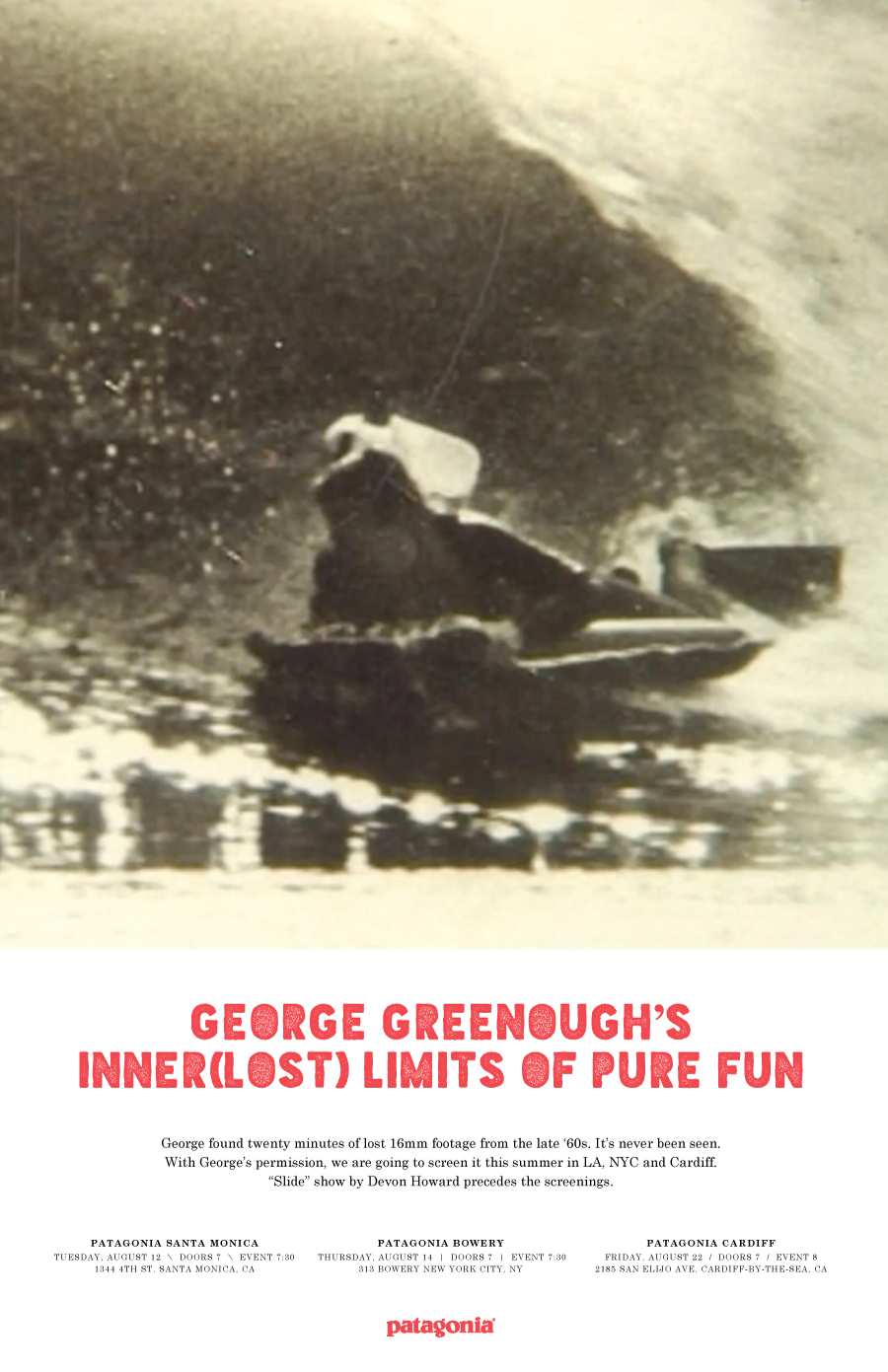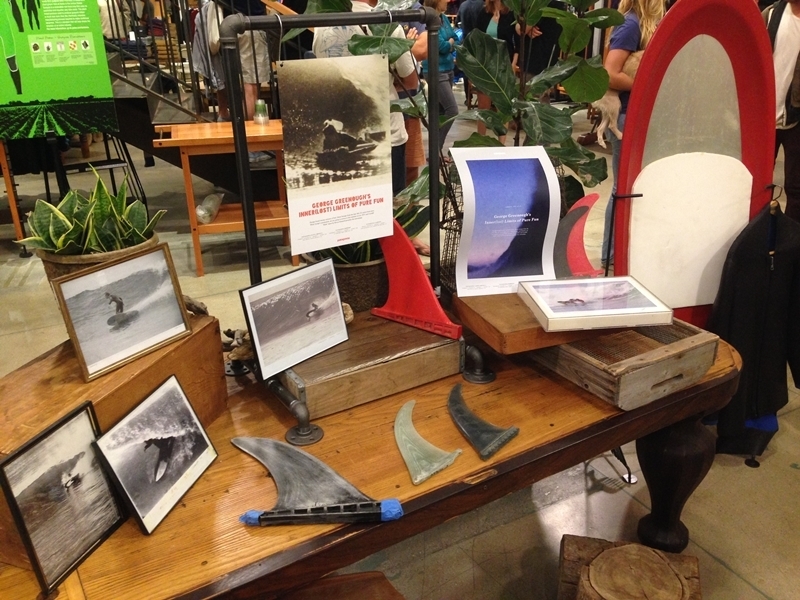 This display at Patagonia Santa Monica featured fins and a kneeboard designed by George. Thanks to Kirk Putnam and Keith Malloy for sharing these treasures.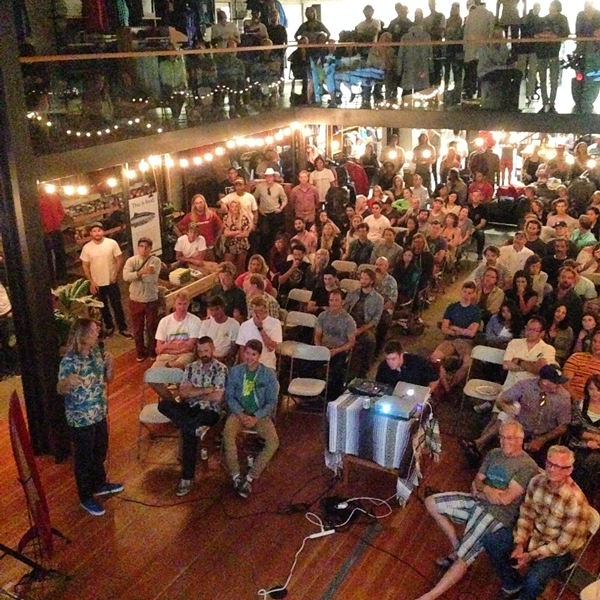 Devon speaks to the crowd at Patagonia Santa Monica.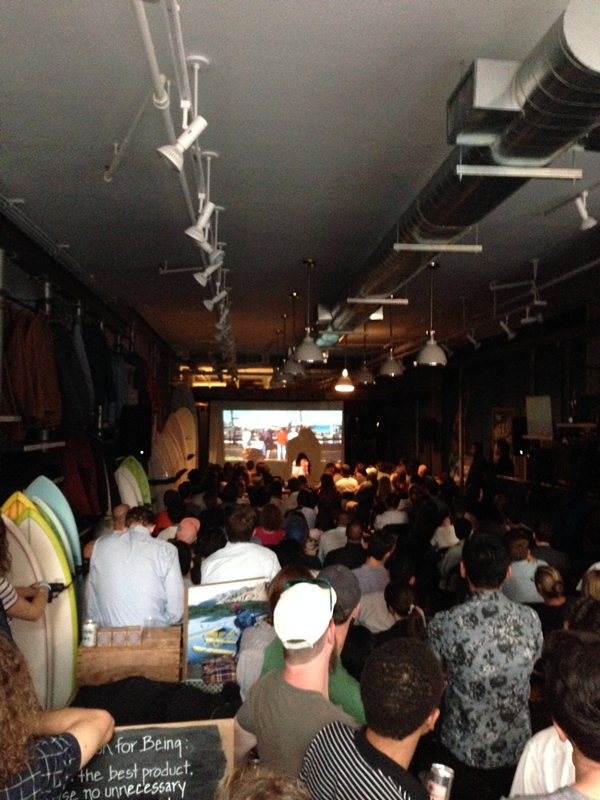 Patagonia Bowery stuffed to the gills.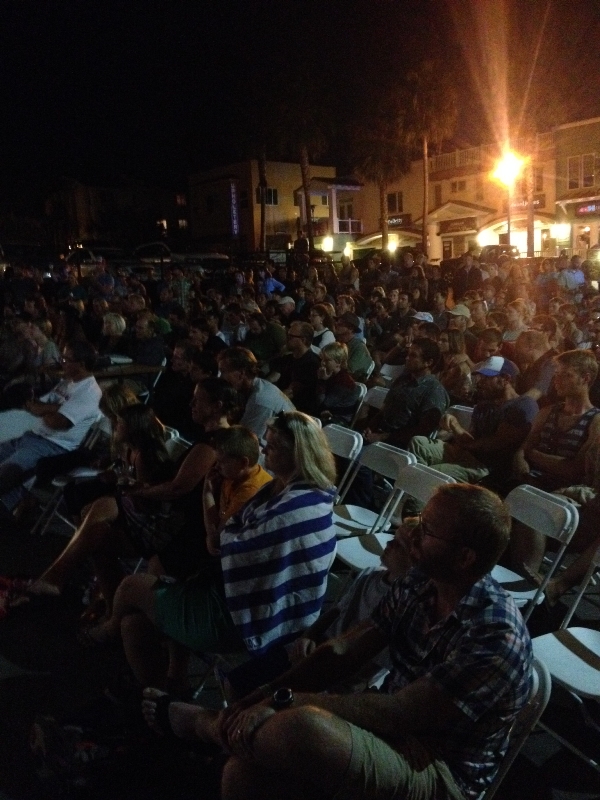 Outdoor screening at Patagonia Cardiff.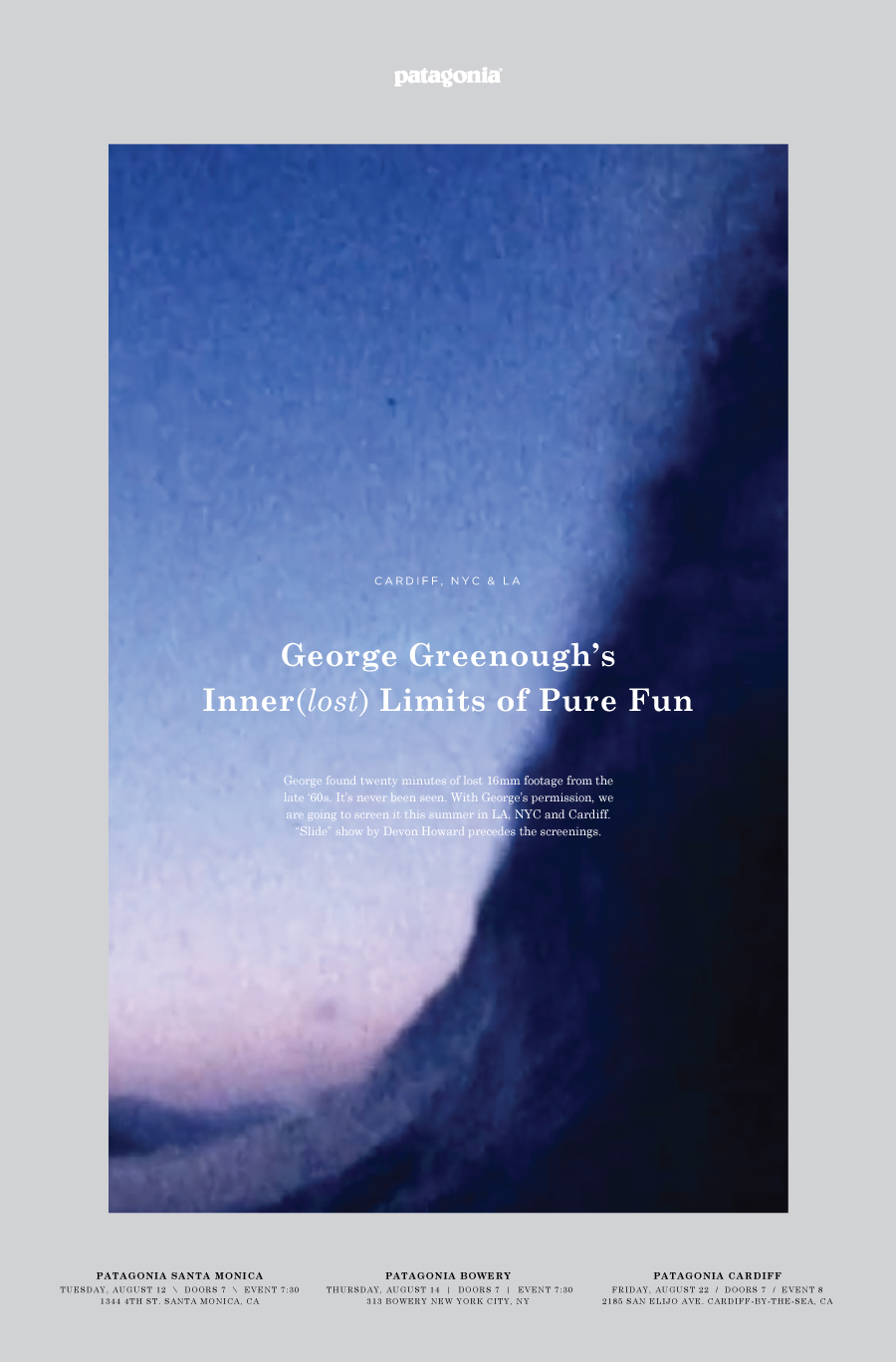 A commemorative poster was available at each screening with proceeds benefitting local Surfrider Foundation chapters. Thanks to everyone who came out.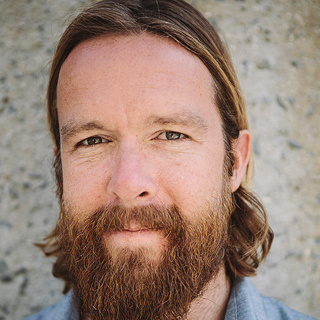 Special thanks to George Greenough, Glen Casey, Johnny Abegg and the crew at Patagonia Australia for making it possible to share this rare footage.