Listen to "Tales of Terror Vol. 3" Dirtbag Diaries Podcast Episode
by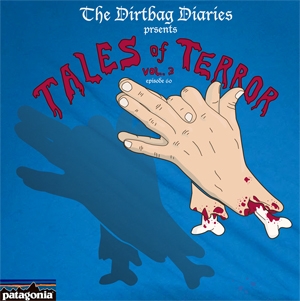 Ever walked through the woods late
at night and felt like you were being followed? Had a strange feeling about
someone you just met? Or had an encounter with the strictly inexplicable that
led you, abruptly, to pack up and bail? Often, we rationalize these instincts –
just a bird in the trees cracking limbs, just a strange fellow with good
intentions, or, well, our senses simply must have failed us. But what about
when these warning signals don't go off? Today, Micah McNulty, Trey Johnson,
and George Braun bring us stories of the times that intuition didn't kick in
when maybe it should have.

Listen to "Tales of Terror Vol. 3"
(mp3 – right-click to download)
Visit dirtbagdiaries.com to hear or download the music
from today's podcast. You can subscribe to the show via iTunes and RSS, or connect with the Dirtbag Diaries community on Facebook and Twitter.
And just like last year, our cuddly receptionist, Joyce, is ready to greet you at Patagonia HQ today. Just don't make her cry…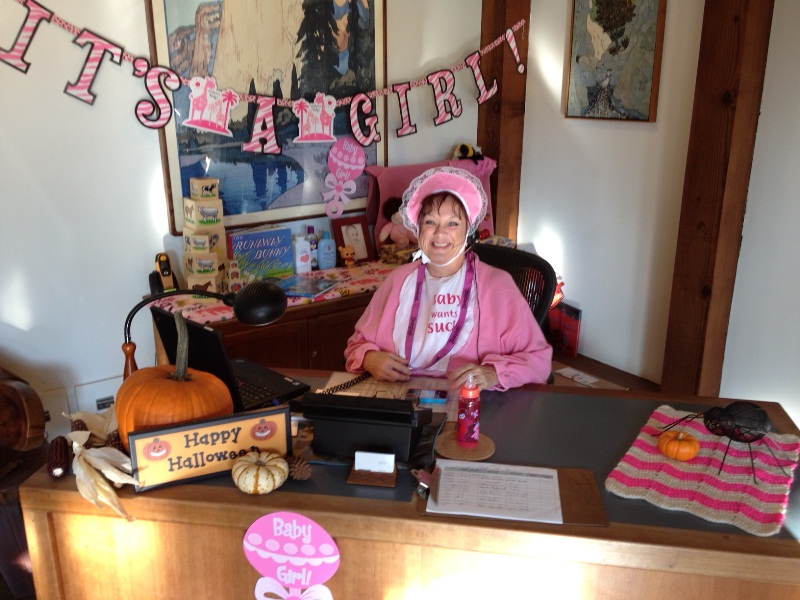 [Welcome to Patagonia. Would you like some coffee? Tea? A warm bottle? Photo: Kasey]
We also had some nifty pumpkin carvings posted to the Patagonia Facebook timeline. Props to all of the creative carvers.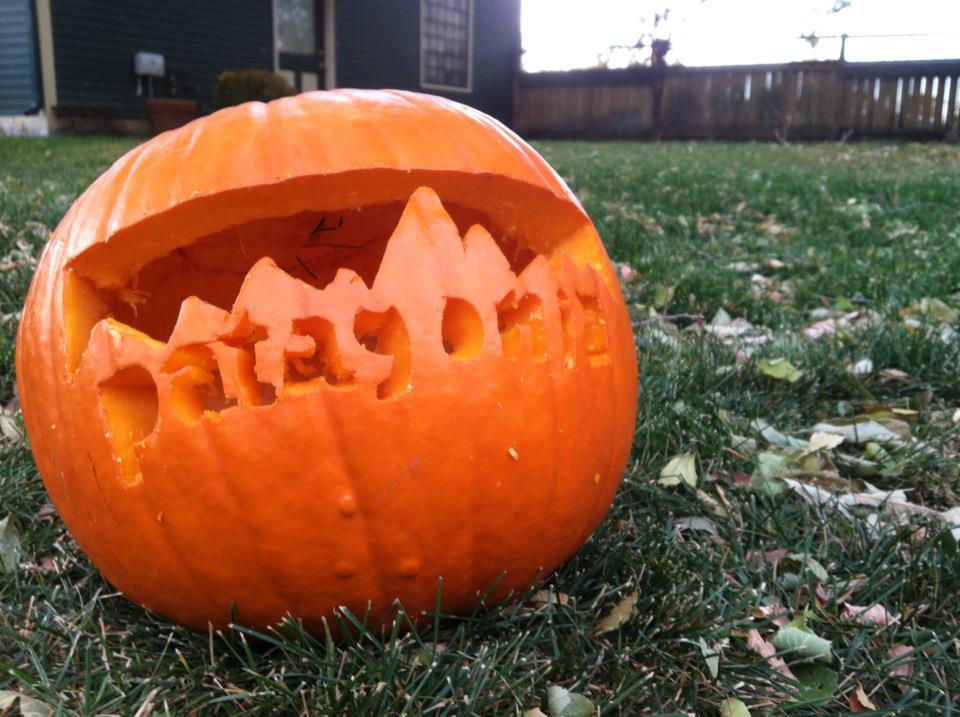 [Pumpkin by Ryan Garnsey]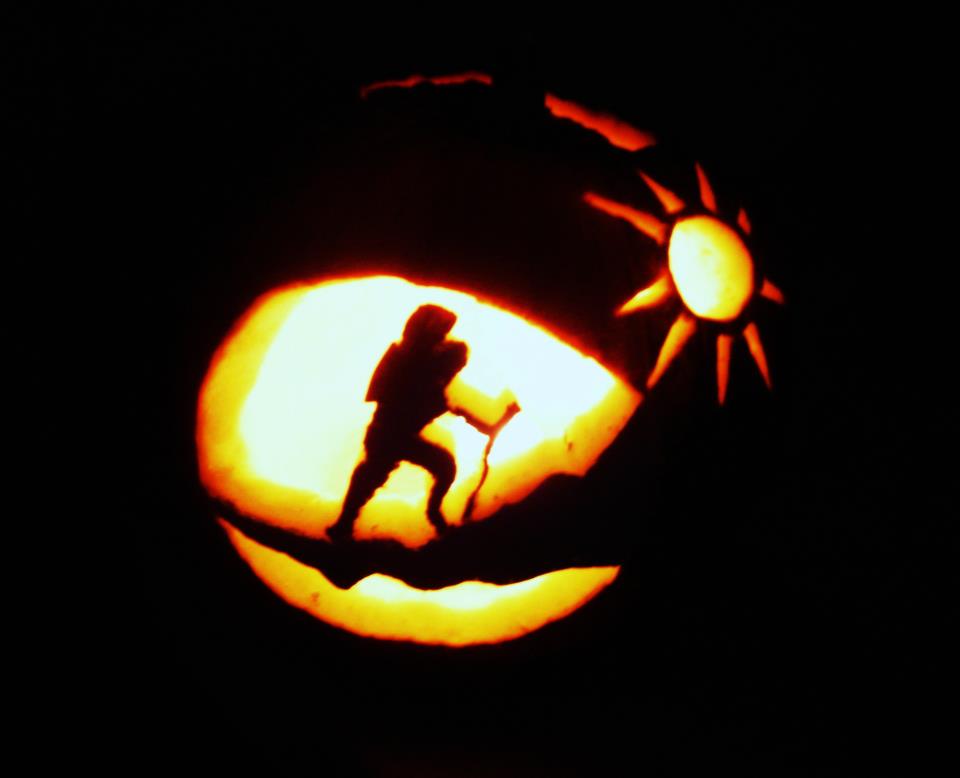 [Pumpkin by Justin Gosser]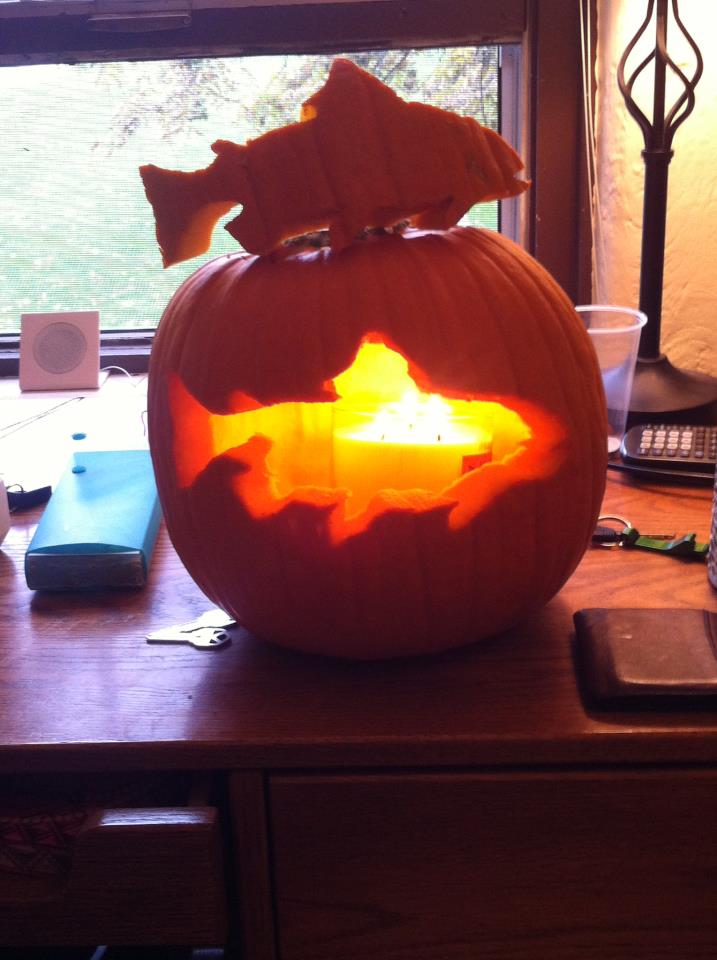 [Pumkin by Donnie Arthur, "…modeled
after the Patagonia Trout logo"]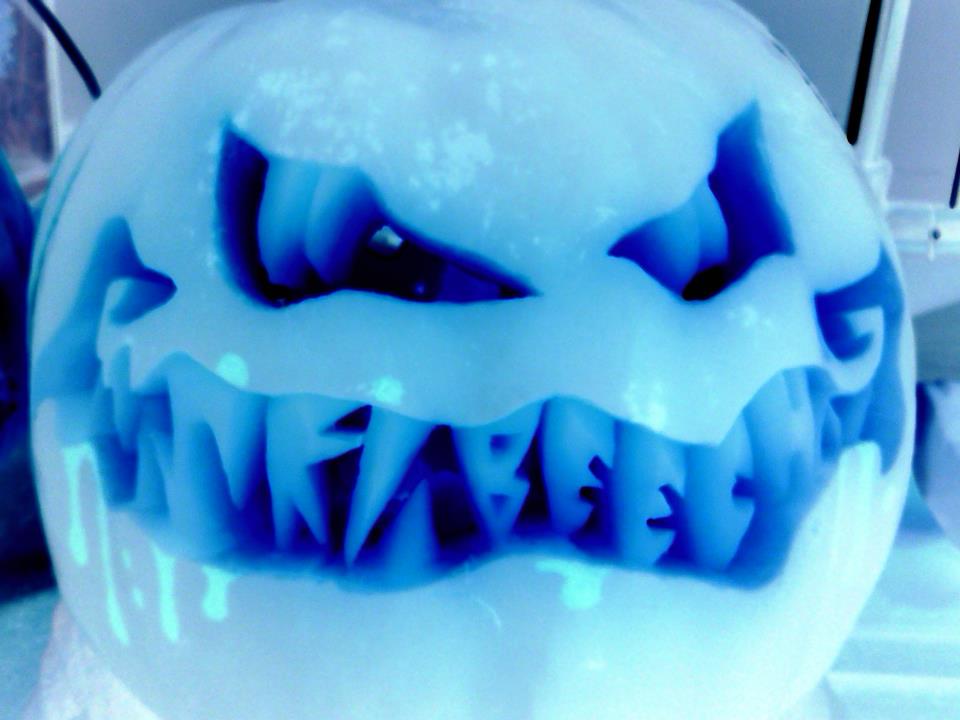 [Pumkin by Mike Galbreath. Hope you won those lift tickets, Mike.]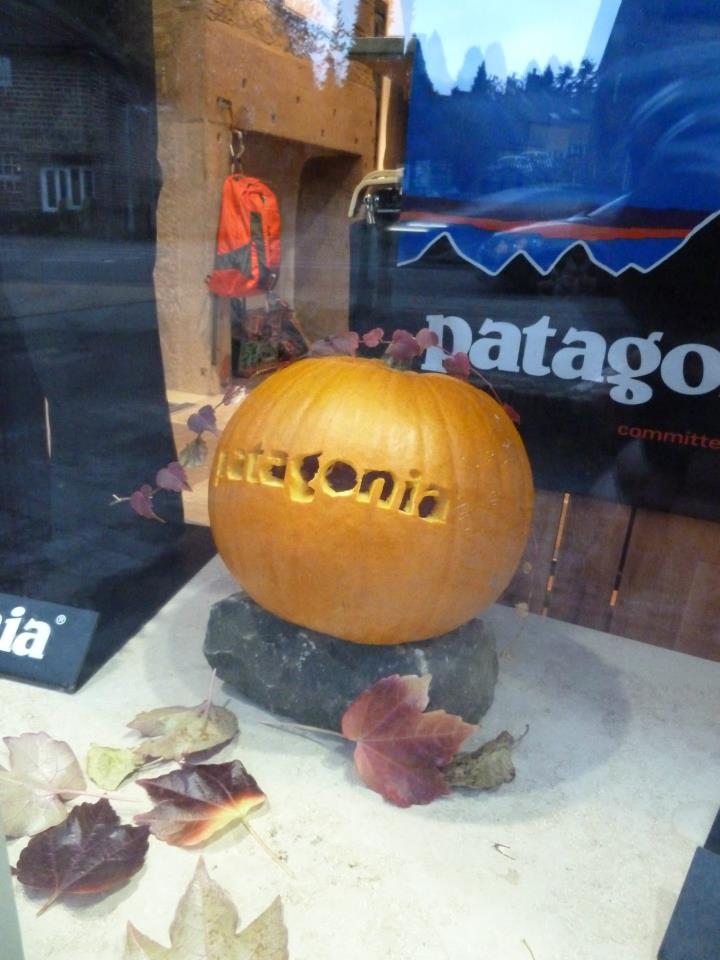 [Pumkin by Patagonia Hathersage for a window display]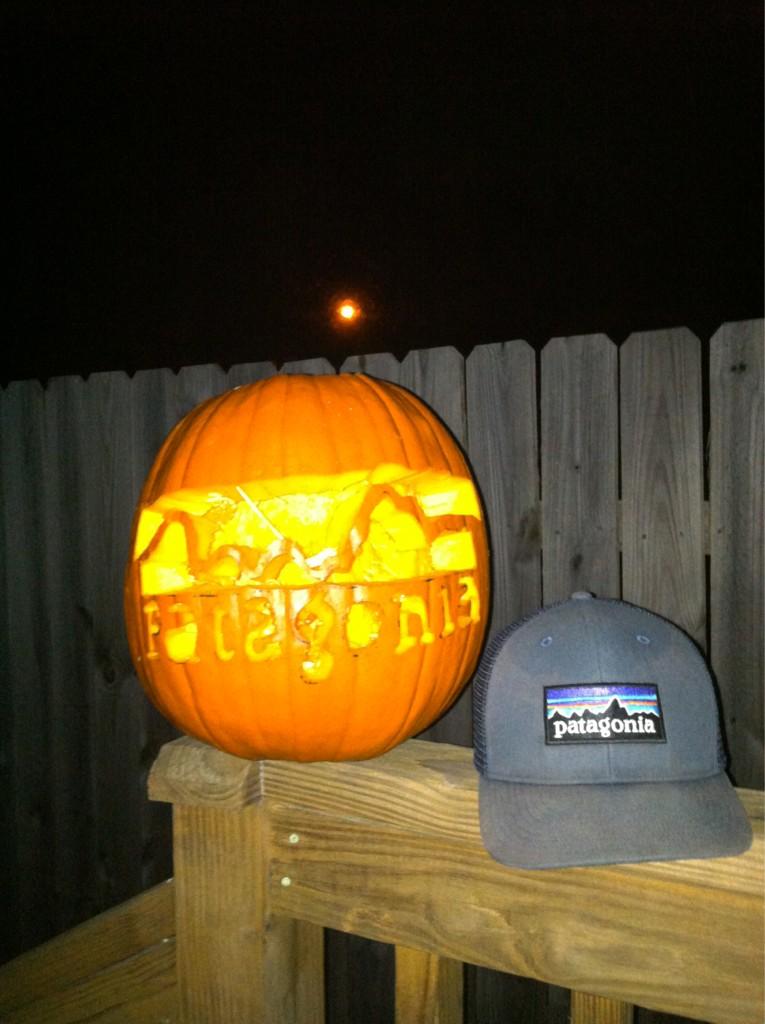 [Update: This just in via Twitter. Pumpkin by Jarrod Turnage]
Happy Halloween!