The Outdoor Parent Helps Parents Get Outside With Their Kids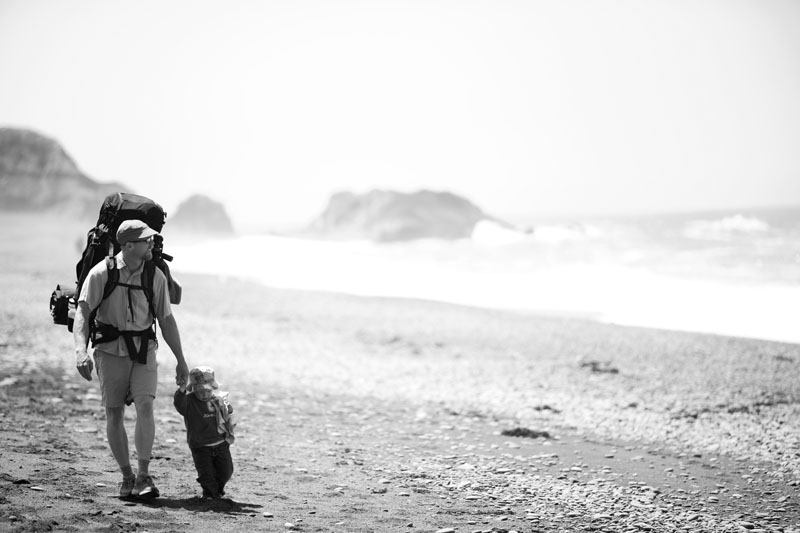 "Today, in conjunction with the Dirtbag Diaries, The Outdoor Parent begins in earnest. Our goal: provide stoke. Stoke to get you out of bed before dawn for a long run through the woods or a solid surf session at a favorite break. Stoke to rally the kids out for a weekend of camping beneath dark, starry skies or just around the corner to edges of your local park. We celebrate skinned knees, hand me down jeans…"
So begins the first post of Dirtbag Diaries creator Fitz Cahall's new effort, The Outdoor Parent. Says Fitz of this new site: "With my work at The Dirtbag Diaries, it became clear to me that there are a lot of parents looking for advice in nurturing . . .
[Father and son on the hike in to a great campsite along Northern California's Lost Coast. Photo: Craig Wolfrom]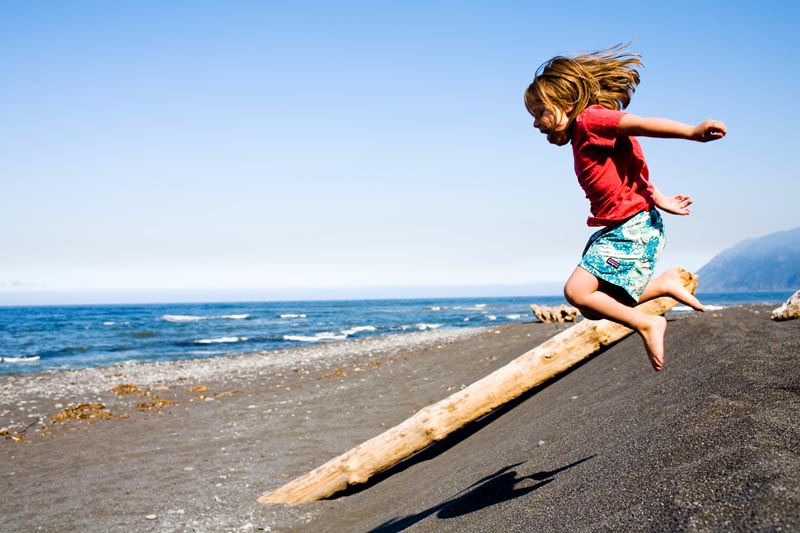 their children with open spaces. There are also parents who had figured out creative approaches to the daunting task of mobilizing a small army to get out and explore. The Outdoor Parent is my attempt to bring these two groups together."
We agree this is a damn fine idea. Together with fellow outdoor enthusiasts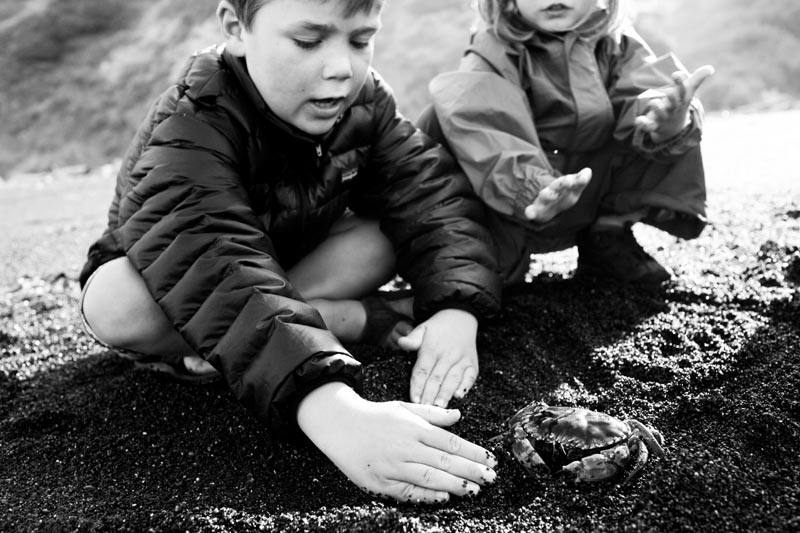 parenthood doesn't mean the end to getting after it, the more skeptical or worrisome among us will find comfort in open and honest discussions about topics like the recent furor over the Swine Flu and "Risk: How Much is Too Much?"
Thoughtful articles and informative discussions are a balm to adults, but when it comes down it, it's a child's spirit that reminds us of all the wonderful buried things left untended over the years, things like how big the world can be, or the sense of wonder that comes with digging in the sand, or that personal differences mean precious little when it's time to play.
Patagonia friend and professional photographer Craig Wolfrom kindly provided this post's images, taken from a two-family trip (with Patagonia employee Nate Hanson). This is a small sampling of his work. One look at his complete trip slide show will have you scratching out space in your calendar for your own trip. 
A couple more shots from Craig . . .