In Memoriam: Kei Taniguchi and Kenshi Imai
Patagonia Japan
/
December 22, 2015
/
2 Min Read
/
Climbing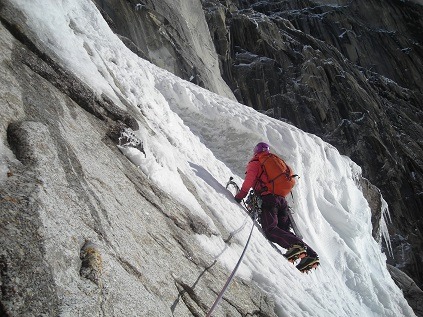 It is with heavy hearts that we share news of the passing of two Patagonia climbing ambassadors, Kei Taniguchi and Kenshi Imai, in two separate incidents.
Kei Taniguchi passed away on December 22 at Mount Kurodake in Hokkaido, Japan. Our deepest condolences and best wishes go out to her family and friends. She was 43 years old.
Taniguchi climbed Mount Everest in 2007 and was the first woman to win the Piolet d'Or in 2009 for the first ascent of the southwest face of Kamet (7756m, India) in alpine style with Kazuya Hiraide. She became friends with many Patagonia ambassadors and employees around the world after joining our ambassador program in 2013. Her numerous adventures, ability to climb into the unknown and willingness to thoroughly pursue what she loved, always with a smile, gave us a lot of courage and strength. She has our deepest respect and gratitude, and will be missed dearly.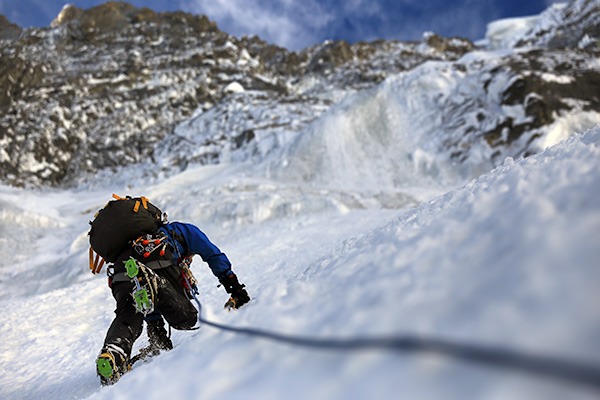 "The gigantic north face of Chamlang, climbed by legends such as Reinhold Messner and Doug Scott (though they did not reach the summit) has been left silent and without attempts for a long time. But this beautiful face has not been forgotten by alpinists, and remains in the corners of personal computers of a few climbers as an expedition candidate, an attractive 'old but new' objective. I was among this small group of climbers. How wonderful would it be to climb this wall solo? No longer able to contain a rush of excitement in my heart, I will try this wall via an unclimbed line by myself."
Patagonia Climbing Ambassador, Kenshi Imai, encountered an accident while climbing Chamlang (7319m). It occurred during his solo reconnaissance to scale the unclimbed north face. Search for him was abandoned on November 11.
We would like to extend our sincerest condolences to his family, friends, the climbing community and everyone who is heartbroken by this sad news. He became a Patagonia ambassador in May of 2015. The opening paragraph was the text he prepared for the speaking event titled "Solo Climb of Chamlang North Face: in search of a first ascent" scheduled for December 10.
Photo: Kenro Nakajima