Annie Leonard and Our New Book: "Patagonia Tools for Grassroots Activists"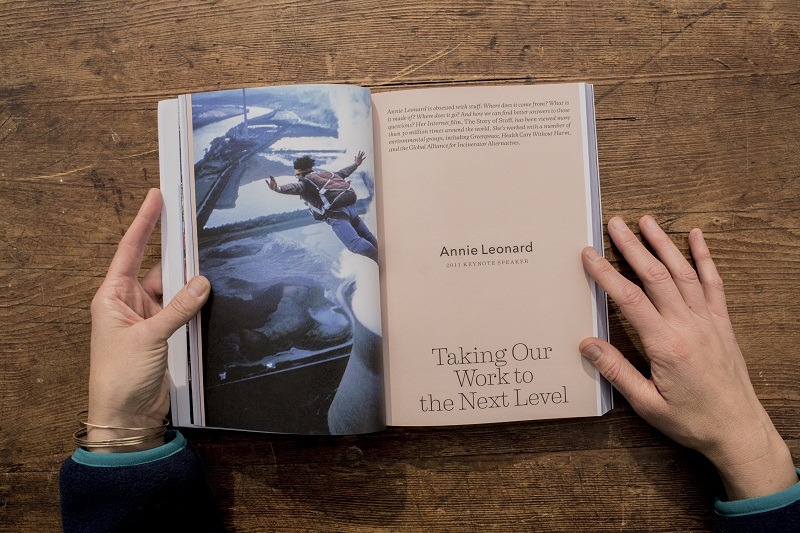 For over twenty years, Patagonia has organized a Tools Conference, where experts provide practical training to help make activists more effective. Now Patagonia has captured Tools' best wisdom and advice into a book, Patagonia Tools for Grassroots Activists: Best Practices for Success in the Environmental Movement, creating a resource for any organization hoping to hone core skills like campaign and communication strategy, grassroots organizing, and lobbying as well as working with business, fundraising in uncertain times and using new technologies.
Above: Pages 28-29 feature a Greenpeace activist parachuting off a Gavin Power Plant smokestack (photo by John Myer) and the beginning of a story by Annie Leonard entitled "Taking Our Work to the Next Level." Photo: Tim Davis 
Throughout Tools for Grassroots Activists are inspirational thoughts from acclaimed activists, such as Bill McKibben, Dave Foreman, Annie Leonard, Terry Tempest Williams and Brock Evans. Leading up to the release of the book, we're sharing audio clips from the keynote speeches these activists gave at past Patagonia Tools Conferences. Today we'll hear from Annie Leonard. 
Annie Leonard is obsessed with stuff: Where does it come from? What is it made of? Where does it go? And how we can find better answers to those questions. Her Internet film, The Story of Stuff, has been viewed more than 30 million times around the world. She's worked with a number of environmental groups, including Greenpeace, Health Care Without Harm, and the Global Alliance for Incinerator Alternatives.
In this excerpt from her keynote speech at the 2011 Patagonia Tools Conference, listen to Annie talk about how to take activism to the next level and stop trashing the planet.

Listen to "Annie Leonard at Tools Conference, 2011" by Patagonia on Soundcloud.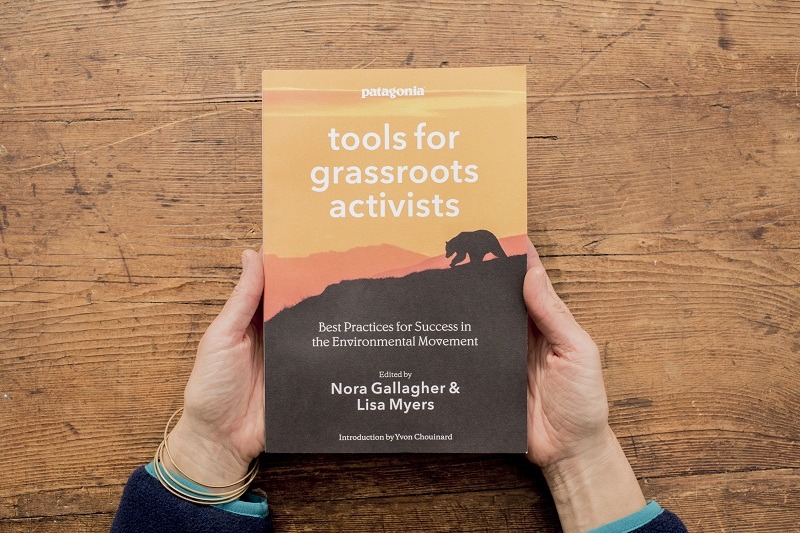 Patagonia Tools for Grassroots Activists: Best Practices for Success in the Environmental Movement, edited by Nora Gallagher and Lisa Myers. Available February 15, 2016. Pre-order at Patagonia.com today.
Watch the book trailer. Video: Patagonia