Welcome to the B Corp Community, Stonyfield!
We're happy to welcome Stonyfield to the B Corp community.
When Patagonia was young we felt kinship mostly with companies in the outdoor industry and our friends who worked there. Two companies we admired in the then unfamiliar territory of food included Ben & Jerry's and Stonyfield, which grew out of an organic farming school and seven jersey cows to become the country's largest producer of organic yogurt. Ben & Jerry's, like Patagonia, became a B Corp in 2012. Now Stonyfield has joined the fold and we're honored to be in their company.
Since its beginning in 1983, Stonyfield has remained true to its original commitment to keep toxic persistent pesticides, artificial hormones, antibiotics and GMOs out of its yogurt. Through its Direct Milk Supply Program, Stonyfield is now helping to grow the number of organic dairy farms in New England and, through their support of the Freeport, Maine-based Wolfe's Neck Farm Organic Dairy Farmer Training Program, helping to train the next generation of organic dairy farmers.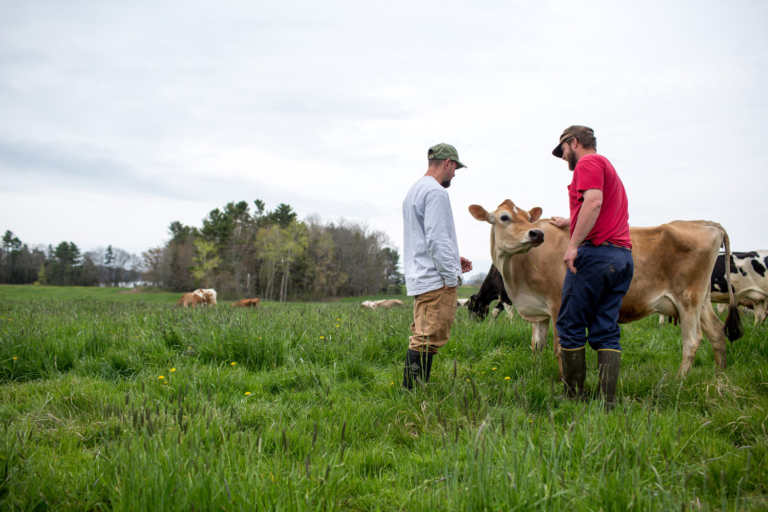 Derek Singer, Stonyfield's Senior Manager of Sustainability, says "It took a while to decide to become a B Corp. We felt we were doing all this already. Why go through the formalities?" It can be agonizing for companies like Stonyfield and Patagonia who have worked for decades to define, then do our best to live by certain core values, to go through the process of deciding "to B or not to B". At Patagonia we felt that we were doing our best to be a good citizen and reduce our environmental footprint. What would we do differently as a Certified B Corporation or benefit corporation or both?
There are some differences between these two similar sounding names. A Certified B Corporation is a for-profit company that meets the nonprofit B Lab's rigorous standards for social and environmental performance, accountability, and transparency. There are now about 2,000 Certified B Corporations in 130 industries in 50 countries.
A benefit corporation (an idea also developed and advocated by B Lab) is now a legal corporate entity in 31 states and under consideration in another eight. Benefit corporations write the values most crucial to their mission into their articles of incorporation. Qualifications vary by state but everywhere benefit corporations are legally required to consider the impact of business decisions on the well-being of their employees, suppliers, customers, community and the environment. There are now nearly chartered 4,000 benefit corporations.
Stonyfield, like Ben & Jerry's and Patagonia, is now a Certified B Corporation. Stonyfield also intends to amend its articles of incorporation within the next 18 months to join Ben & Jerry's and Patagonia as benefit corporations.
The biggest obstacle for the prospective B Corp is the arduous first step of assessing the total social and environmental impact of the company, including its supply chain. B Lab's Impact Assessment tool is rigorous. The mean score for every company that has run itself through the report card is only 55 points. But to be certified requires a minimum of 80 points out of 200. Once certified a B Corp participates in an audit every two years to assess progress. The results (and how the score is achieved) are public.
The initial assessment process, though challenging, pays off. "We had a two- to three-day initial working session on the assessment process," Derek told us, "and we were surprised at how much we had to learn. In some cases, our practices and policies were fine but we lacked the documentation to back it up. This is important as the first generation of management transitions out." Stonyfield's owner, Danone, was helpful, so were other nearby B Corps, including King Arthur Flour, Cabot Cheese, Badger and Seventh Generation. One result of the process was Stonyfield's decision to hire Nichole Cirillo, formerly a strategist with the respected environmental NGO Earthwatch Institute, to become Mission Director for the company.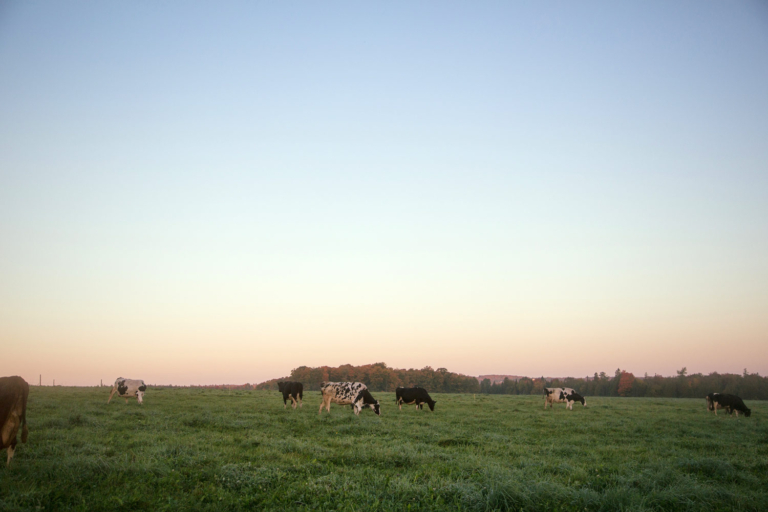 In our time, it is no longer enough for business to simply make incremental improvements and use resources more efficiently. Every business now should have a legitimate, clearly defined purpose. Each business must justify to its stakeholders the legitimacy of its products or services through the lens of their social and environmental costs. Every business should actively benefit its employees, customers and communities—and work effectively to minimize its adverse impact on nature. B certification and/or incorporation gives us the common tools we need to assess the positive and negative impacts of our practices, make and measure improvements, and share what we learn.
For Patagonia, B Lab's Impact Assessment affords us the only tool we have to examine all of our business practices as a whole and all of our effects on employees, customers, communities and the natural world. The B Corp community has also become home to so many allies seeking to do good by doing business.
We're honored to welcome Stonyfield into this community. We're also proud to release, with the Yale Center for Business and the Environment, a report by Abigail Barnes titled "An Entrepreneur's Guide to Certified B Corporations and Benefit Corporations," to help other companies, especially startups, navigate their own path toward becoming, for all living things, a healthy business.