After a Huge Showing for Climate Action, Now What?
Ryan Gellert
/
October 9, 2019
/
7 Min Read
/
Activism
As we look back on a week of climate actions that mobilized more than 7 million people around the world, those of us who took part are asking ourselves: What next?
I ask that question of myself, as a concerned citizen, as a father and as a business leader in my role at Patagonia.
Between September 20 and 28, the Patagonia team took part in the week-long Global Climate Strike, creating and hoisting our banners in 38 European cities. As a business, we felt it was important to close all our stores around the world, in order to support our employees in striking. And, as parents and fellow humans, we were deeply moved by the actions of the youth climate activists around the world. We know that unless we make profound changes to save our home planet, we may well end up on the endangered species list ourselves.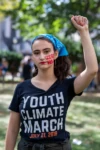 We stood shoulder to shoulder with the four million people of all backgrounds and ages, across Europe, to show solidarity and to demand an end to the age of fossil fuels and climate justice for everyone. We return to our day-to-day lives galvanized and ready for the fight. Those of us with shared values within the business community are certain that the days of business as usual are over. But what does this new era for business look like? And how can we use our role—not just during historic moments, but every day—to replace the current system with one that prioritizes the natural world on which all life depends?
The first step is to ensure our own house is in order. At Patagonia, this means taking a hard look at the products we make, our operations, supply chain and ourselves, and taking steps to reduce our waste and our carbon and chemical footprint.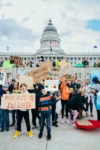 To help us do our part to address the climate crisis, we commit to eliminating or mitigating all of our carbon emissions by 2025, across our entire business, down to the mill and farm level within our supply chain (read more about this here). This ambitious target will only be achieved through a four-step process: measuring our impact, reducing our impact, converting to 100 percent renewable energy (as we already have at all of our own locations) and capturing carbon—the difference between stopping the mess and cleaning it up.
Looking outside of our own impact, we commit to doubling down on the issues we stand for as a business. Here in Europe, this means the protection and preservation of wild places, and playing an active role in the transition to more renewable energy sources by supporting decentralized energy communities. And it means advocating for the regenerative agricultural practices that Patagonia founder Yvon Chouinard has described as "The number one thing humans can do to combat global warming."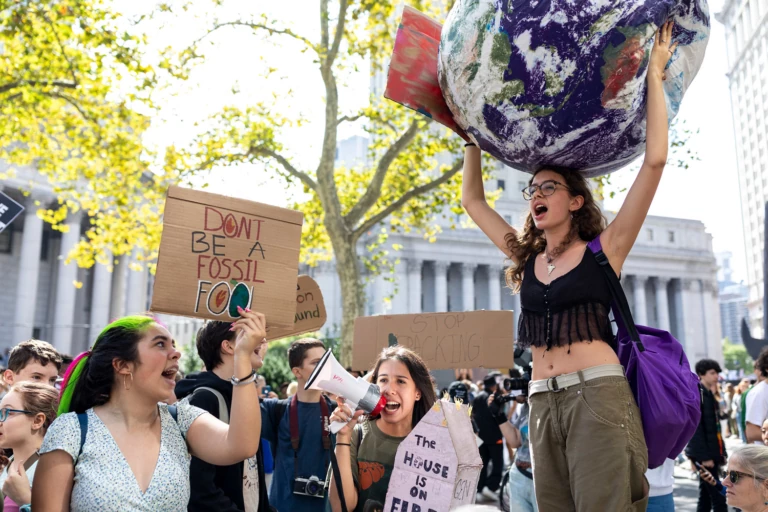 As individuals, businesspeople and community members, we all have a level of influence and the opportunity to spark debates and bring others to the fight. We must focus our energies on using that influence effectively, for example, in the case of businesses, through B Corp membership, or for individuals and businesses, signing up for a financial-giving commitment to 1% for the Planet®.
Our governments are not up to the task of solving the climate and ecological crisis. By taking to the streets, our employees and customers have shown that they are ready to take action and they are expecting the business community to do the same—and to show a new style of leadership; one that focuses on bringing about positive environmental change.
At Patagonia, we know we must also create more opportunities for our customer community to take action on the issues they care about. One method of supporting people in this way is through the platform. This is a digital tool that connects concerned citizens with local and international NGOs fighting for the causes they are passionate about.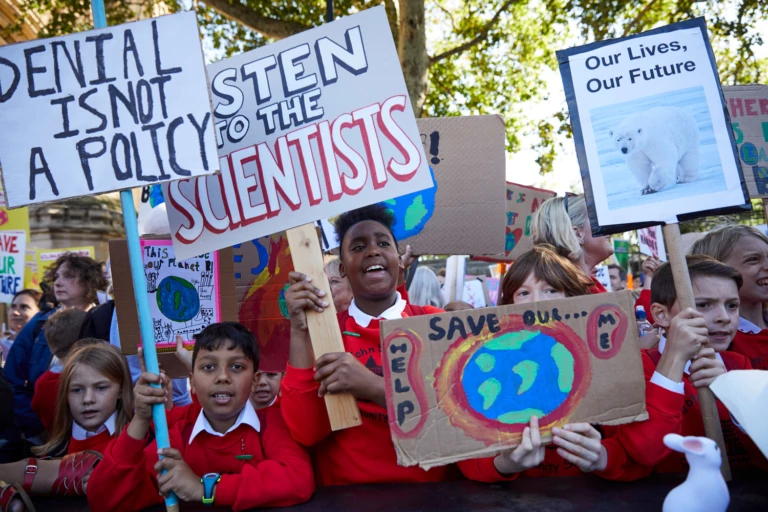 Giving away one percent of sales to grassroots environmental groups, via 1% for the Planet, has allowed us to build a global network of NGOs, including around 160 in Europe. Often these are small groups in need of a larger voice and the skills and support that many of our audience possess. Patagonia Action Works allows these groups to amplify their impact, to fight for solutions to the environmental crisis at a much faster pace and at scale.
And we have another momentous moment upon us. The Global Climate Strike week is over, but as I write this, Extinction Rebellion is  bringing nonviolent, disruptive civil disobedience—a rebellion—to 60 major cities worldwide. As Extinction Rebellion has made clear to many of us: The time for denial is over. It is time to act.
Whatever activism means to us, however we are able to participate, we must continue to use whatever influence we have available. Today and every day, before it's too late.