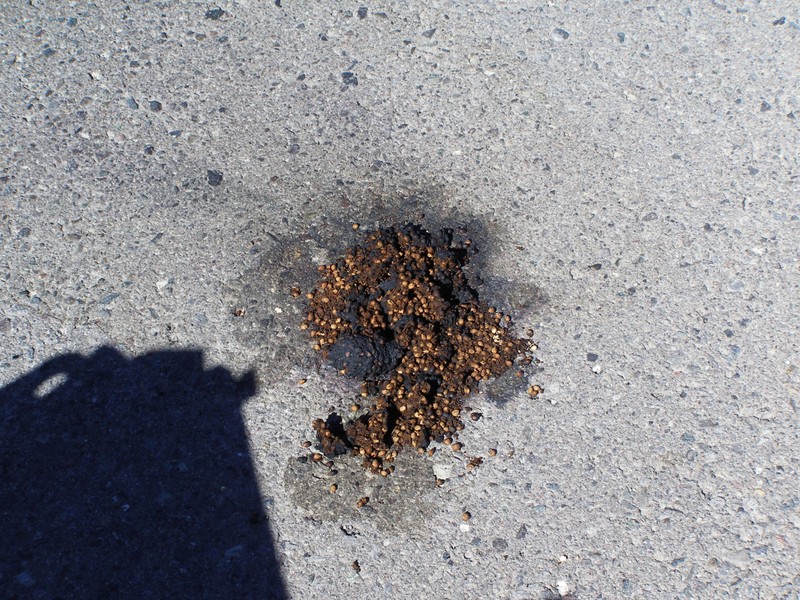 It's not often that a person feels a small thrill at the sight of a pile of poo. But when ol' Smokeythrice leaves his calling card in the form of ursine spoor deposited within a short radius of the office, it's time to take notice.
Rumors of bears coming down from the high country due to lack of water appear to be true. Our late-night security guard here at the Reno Nevada Distribution Center reports recent sitings, and fresh bear scat was spotted Thursday, Friday, and Monday. The locations might surprise our Reno crew.
The scat in this picture (top, right) is just over by the mini-storage facility. Another pile is just over on the running trail behind the houses across the river (picture below). Just yesterday, a fresh deposit was made on Aspen Glen Drive, just on the other side of the bike-path bridge. Since that last drop happened right in the middle of one of our bike commuters' most popular routes, it seemed a heads-up was in order.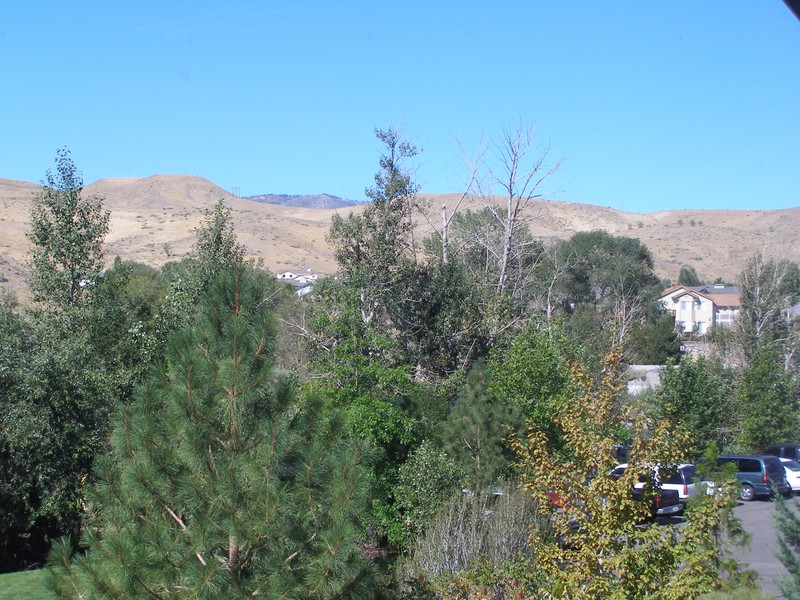 Reno folks, be sure to keep eyes open and ears tuned if you're hitting thetrail early in the morning or once it starts cooling off in theevening. Remember that our black bears are generally skittish, but they're also getting desperate for food.
As a general rule, just making noise (ie. humming or whistling a tune) while you hike or bike can be enough to prevent any surprise run-ins. More bear safety tips can be found here. And if you think of it, thank the bears for giving us a clear reminder that–yes indeedy–we live in the mountains.
[Photos localcrew]