Dear & Yonder and Liz Clark at Great Pacific Ironworks Tomorrow for an Evening of Women's Surfing
/
July 17, 2009
2 Min Read
/
Surfing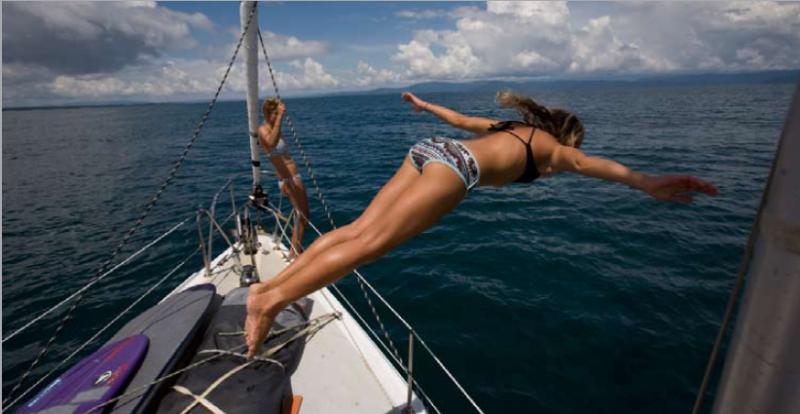 If you live in the Ventura or Santa Barbara areas, join us at GPIW tomorrow for an evening of women's surfing. Patagonia surf ambassador Liz Clark leads things off with a slide show about the makingof Tiffany Campbell and Andria Lessler's film Dear & Yonder. You'llget a behind-the-scenes look at some of the challenges theyencountered, and find out about the peripatetic lifestyle of CaptainLiz Clark. Then comes the screening of Dear & Yonder, which documents the progression and breadth of women's surfing today.You can view the trailer on our previous post about the movie.
Daring Women United by the Sea
A Slide Show with Liz Clark & Surf Film by Tiffany Campbell and Andria Lessler
Saturday, July 18 at Great Pacific Iron Works
7 – 7:30pm – Liz Clark slide show
7:30 – 9pm – Dear & Yonder screening
This event is free. Phone 805-643-6074 for more information.
For those of you who don't live in the area, there's a new interviewwith Liz Clark up on Surfer Magazine's site. In it she gives a small preview of the slide show she has planned for Saturday, and shares news about an amazing surf trip she'll be going on with some other Patagonia surf ambassadors (hint: it will be a goofy-footer's dream team). Also, you can visitthe Tin Shed and watch Liz Clark's Voyagewhich includes a short videoby the makers of Dear & Yonder and a slide show of photos fromLiz's time on a tiny Pacific atoll. And finally, you can go to WendMagazine's site and check out all of Liz's blog posts from her time onSwell.
Hope to see some of you at the event. Have a good weekend everybody.
[Playtime aboard Swell. Photo: Jeff Johnson]