Listen to "The First Time: Part 3" Dirtbag Diaries Podcast Episode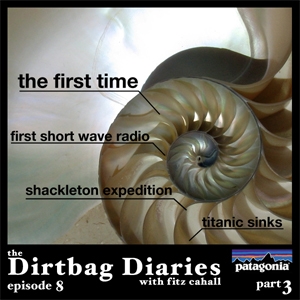 Ice Climbing at night on Valentine's Day after a full bottle of wine: Get ready for some good times courtesy of The Dirtbag Diaries:
Valentine's Day – For some, it brings to mind romantic candle-lit evenings. For others, mere mention of the holiday conjures up cringe-inducing images of overpriced flowers and public displays of affection. For listener Erin Shea, February 14th will always be linked to cold, darkness and the sound of falling ice. Now that's our kind of love affair. Today, for the third installment of our First Time series, we bring you the story of a lonely M.I.T. undergrad who has a very special Valentine's Day.
Listen to the MP3:
The First Time – Part 3 (right-click to download)