Snow Tsunami in Tibet – A Mentoring Expedition for Young Slovenian Alpinists
Luka Krajnc
/
January 6, 2014
/
2 Min Read
/
Climbing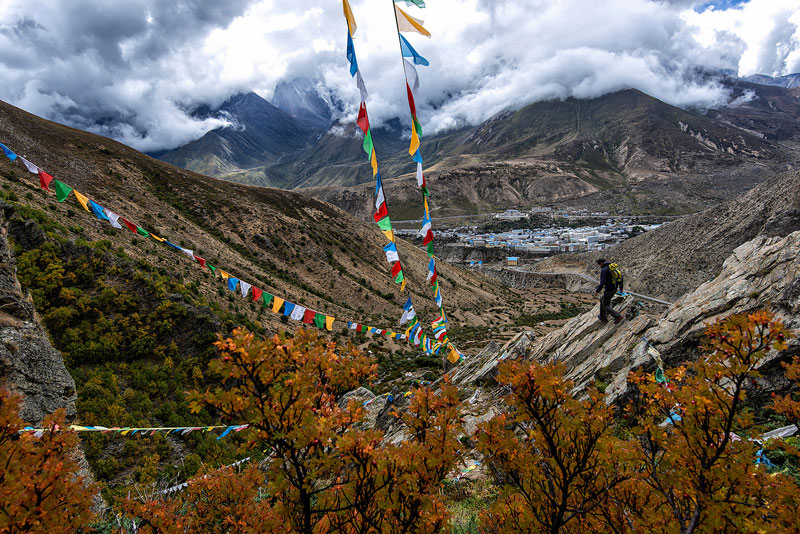 After years of discussion, the Alpine Association of Slovenia (formerly Slovenian Alpine Club) established a program for young motivated alpinists in order to help them get the experience needed for achieving the goals they dream about. Mentoring seven different characters with various goals and ambitions (and our soaring egos), is not an easy task. We needed a leader.
Marko Prezelj is a strong character himself and someone who has plenty of experience. He proved to be perfect for the job. He helped combine us into an active group of friends who, over a series of trips around Europe, developed a strong bond. In September, we headed towards Tibet in a search of unforgettable moments and colorful experiences. Looking back now, I think we succeeded…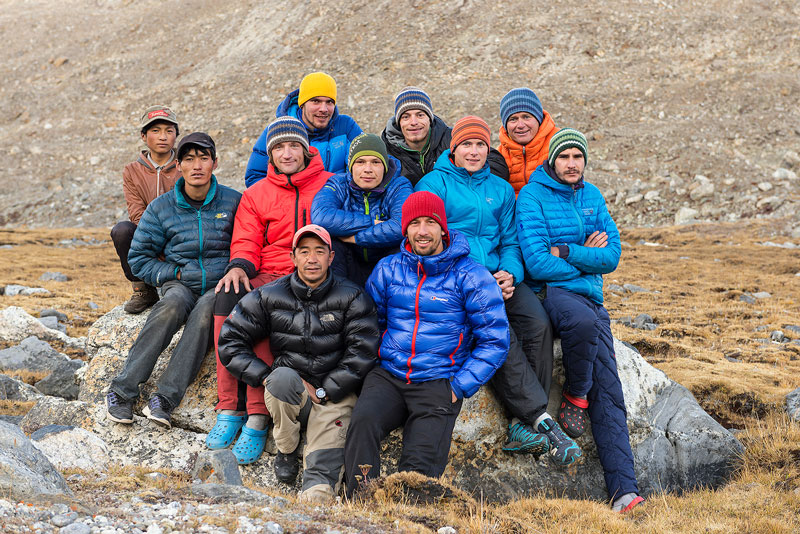 The team. Back row (left to right): Laza (cook assistant), Tadej Krišelj, Luka Krajnc, Marko Prezelj. Middle row: Tsering Dorje (cook assistant), Miha Gašperin (doctor), Martin Žumer, Luka Lindič, Nejc Marčič. In front: Karma Sherpa (cook), Luka Stražar. Photo: Marko Prezelj
Fellow Slovenian climber, Marko Prezelj, feels drawn to mountains because the outcome of every day is a mystery. He's a Chemical Engineering graduate from Ljubljana University, and a husband and father of two. Marko and longtime climbing partner Steve House have shared previous stories on The Cleanest Line from K7 West, Cayesh and Makalu.