Patagonia T-Shirt Artists Inspire and Engage at Ventura Artwalk
/
June 14, 2010
2 Min Read
/
Design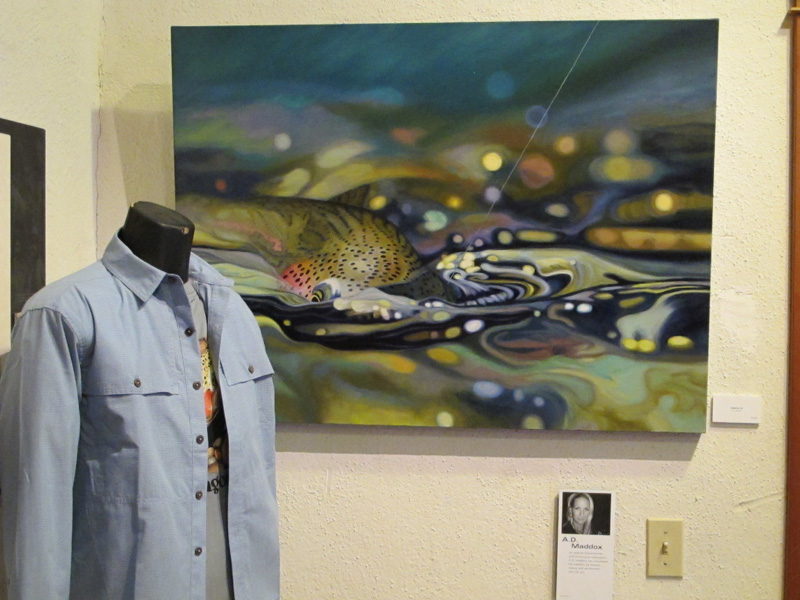 [Original artwork, like this painting by AD Maddox, was on display alongside Patagonia clothing and gear inside Great Pacific Iron Works. Photo: Dave Kanarek]
Back in April, Patagonia T-shirt artists were featured in a "Meet the Artist" reception at Great Pacific Iron Works, the original Patagonia retail store in Ventura, California. As a participant of Ventura City Council's Spring Artwalk, the event served as an open house and opportunity to showcase the work of Patagonia's amazing T-shirt artists.
Approximately 200-250 people attended the open house throughout the evening. We featured great music by Sus Corez and her band and four of the artists were able to attend the event: Geoff McFetridge, AD Maddox, Jason Stowell and Chris Del Moro.
Big thanks to Sunday, Hillary and Michele for coordinating the installation of the artwork, and to all of the artists who shared pieces for this event. Hit the jump to take a virtual Artwalk of the displays.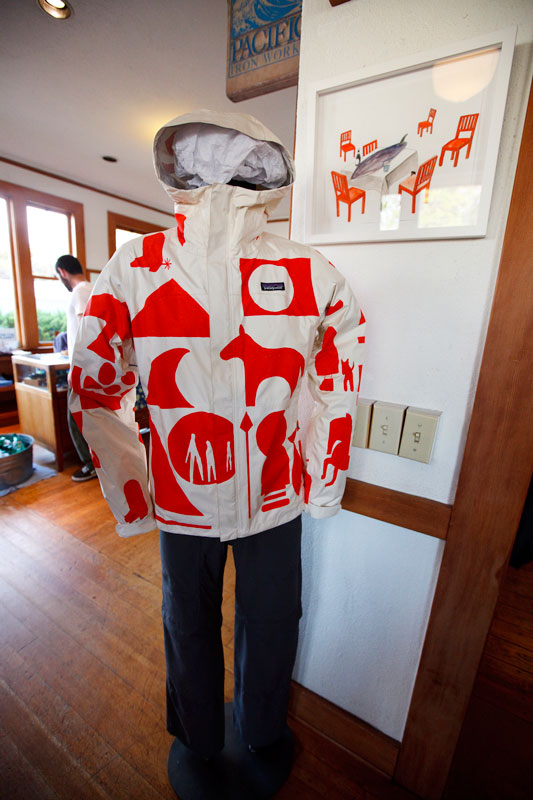 Walking through the front door, you were greeted by a Patagonia ski jacket as imagined by Geoff McFetridge. Photo: Jeff Johnson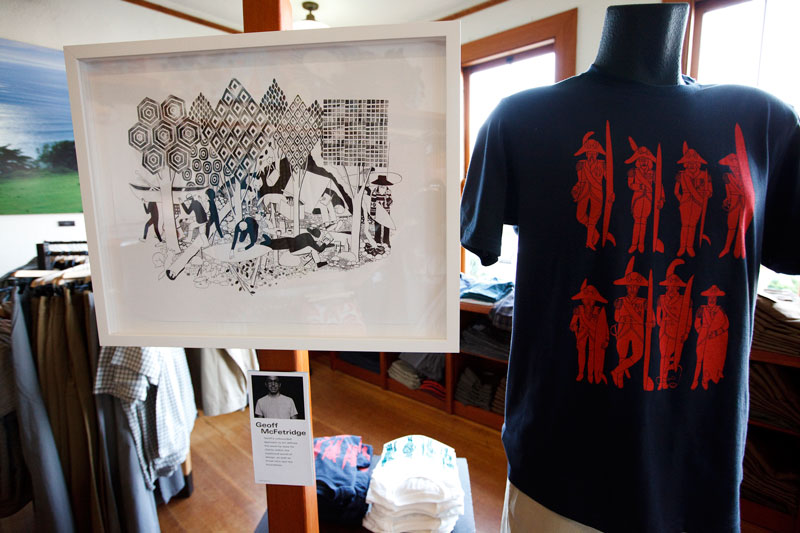 Looking to the right, towards the Men's Surf section, you'd see a framed piece and Dragoon T-Shirt by Geoff McFetridge. Photo: Jeff Johnson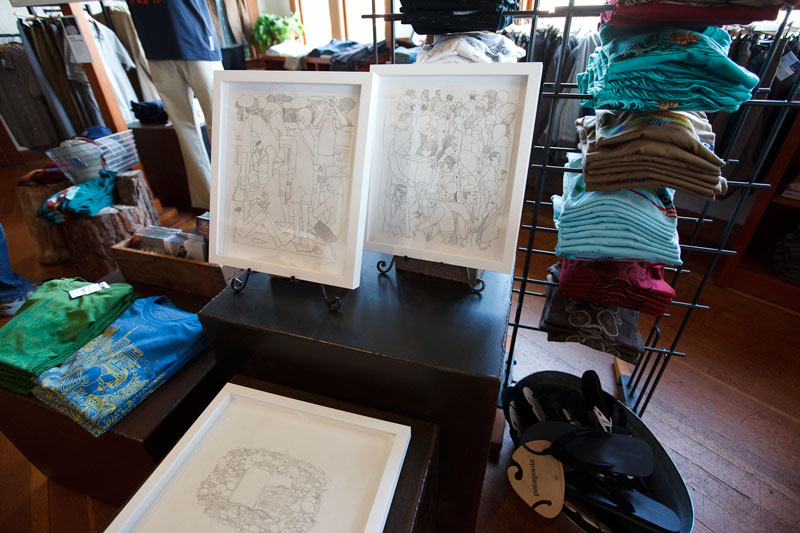 And some beautiful line art by Geoff McFetridge. Photo: Jeff Johnson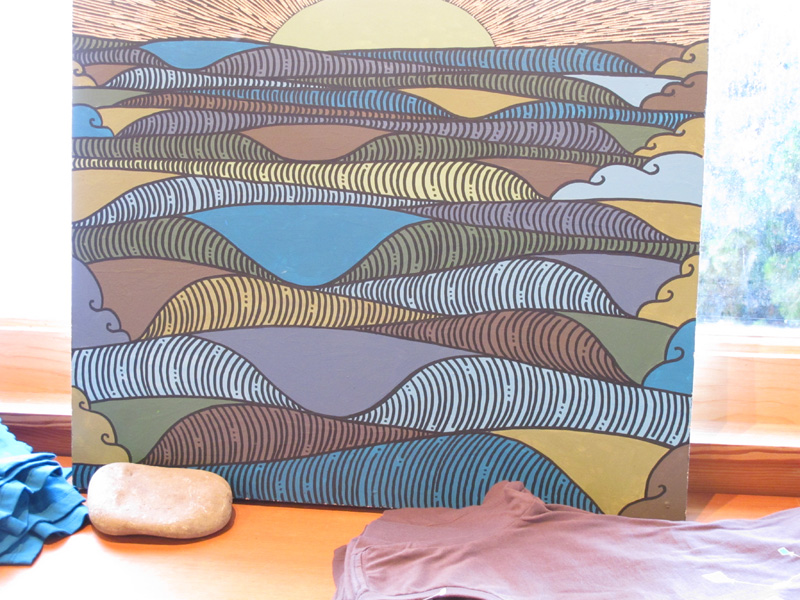 Artwork: Chris Del Morro. Photo: Dave Kanarek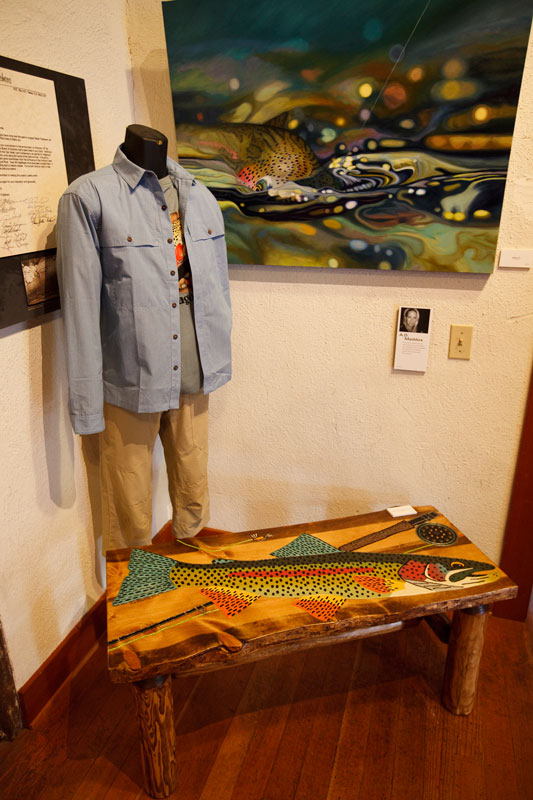 The artwork of AD Maddox paired with the Island Hopper Shirt. Photo: Jeff Johnson
To see the designs of these amazing artists rendered on organic cotton, head over to the T-shirts collection on Patagonia.com.