A Clean Run in the City
Campaigning for clean air might be a marathon, but progress is finally being made for communities in UK city centers.
Running past dark building facades, Martin Johnson, trail runner and father of two, was covered in dust, dirt and particles thrown up by a swarm of vehicles all crawling along Woolwich Road. Regardless of when he ran his work commute through South East London, the traffic lingered, and the particles covered his body and entered his lungs. "I'd mostly feel claustrophobic, a wheeziness in my chest, often forcing me to shorten my breath and cough to clear my throat and lungs as I ran," said Martin.
As a child, Martin was unaware of the health impacts of living in a city. "I was just like any other kid living on the outskirts of London," he says. "More interested in kicking a football around and annoying the neighbours than thinking about air pollution." Growing up, he lived on a quiet cul-de-sac with his mother and six sisters a short ride from the bustling city centre.
Looking back, he remembers lots of his school friends used inhalers to treat common conditions like asthma, while two of his sisters suffered from sarcoidosis—a condition where collections of inflammatory cells form lumps, often in the lungs, and is exacerbated by pollution. "Air pollution is something you know exists; you hear about it growing up, and it's always in the back of your mind, but we just accept it as part of living in a city," Martin says.
In 2013, news about the death of 9-year-old Ella Adoo-Kissi-Debrah made history when the coroner confirmed air pollution was a leading cause of her severe health issues. As a father of two boys, Herbie (9) and Ned (3), seeing stories of a child losing her life to air pollution was a wake-up call for Martin to think critically about the problem. "Everyone has a right to breathe clean air," he says.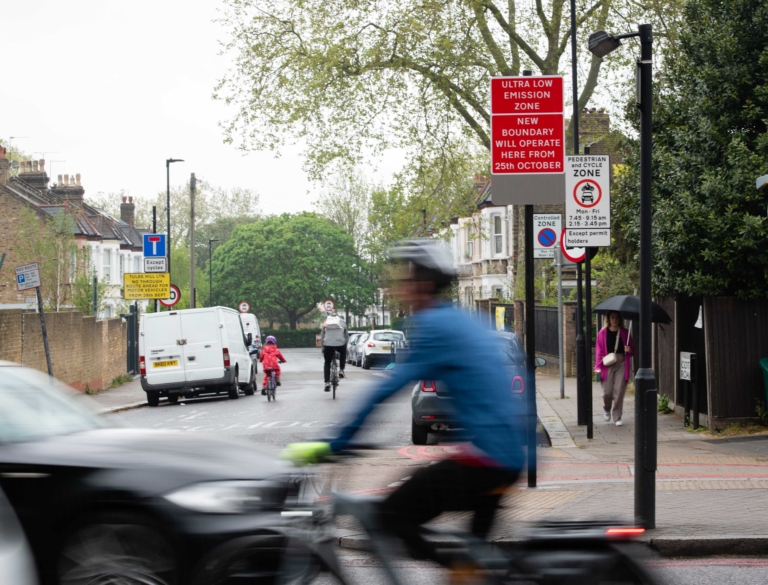 Illegal and harmful levels of air pollution are affecting communities across Europe—damaging people's health and quality of life and cutting lives short. According to the World Health Organization, nine out of 10 people worldwide breathe polluted air, with children, the elderly, ethnic minorities and those with low income being disproportionately affected. According to the European Environment Agency, disparities may exist because of increased exposure to pollution from factors such as racial and class bias, housing market dynamics, susceptibility to health threats from their social position and predisposing health conditions.
"It's one of those issues that has been invisible for so long," says Martin about London city centre's famous smog and fumes. "People think you just have to put up with it, but there is a solution, and we know what we need to do."
One such solution is the introduction of Low Emissions Zones in cities across Europe, including the United Kingdom's Clean Air Zones. These programs restrict the use of the most polluting vehicles in city centres, and fine any vehicles that do not meet regulated emissions standards, likely any diesel car manufactured before 2015. So far, Clean Air Zones have taken effect in Birmingham, Bath and London, which has an Ultra Low Emissions Zone—covering Waterloo, Covent Garden, Soho, Mayfair and Westminster—which is due to expand in October 2021. An additional 63 local authorities also have orders to develop plans that tackle pollution in their areas.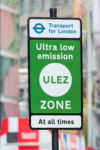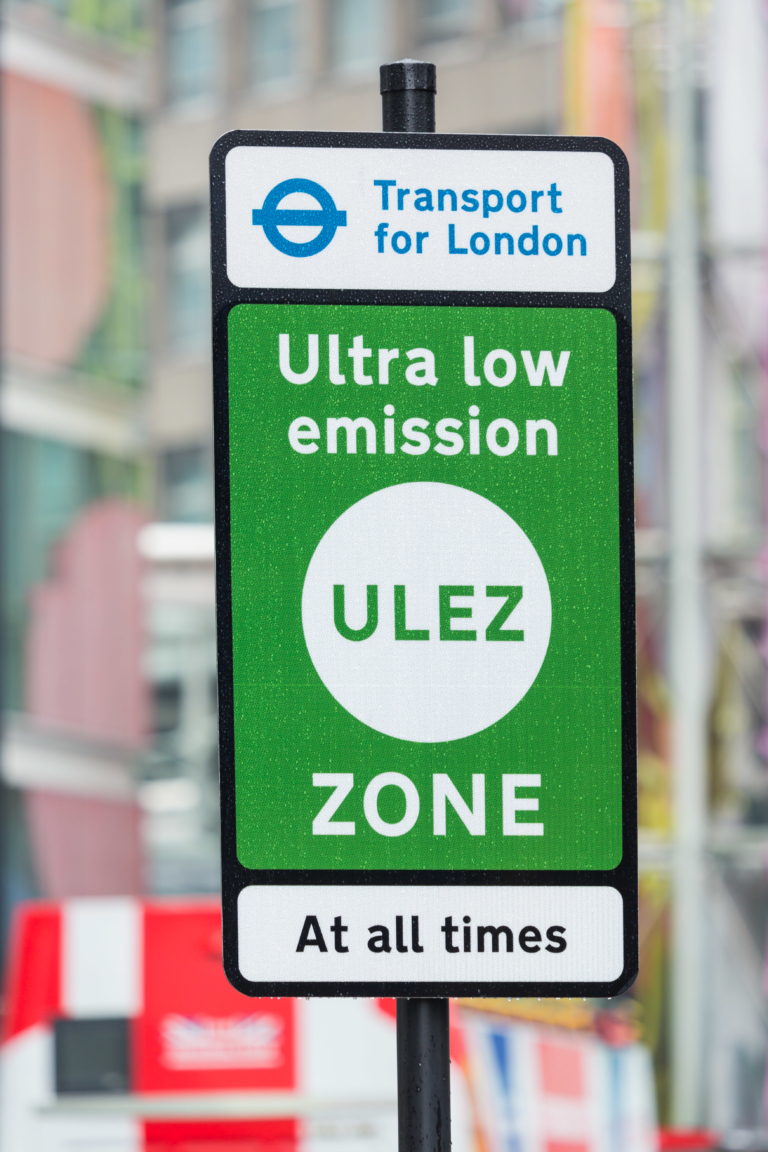 In European countries where leaders fail to act to reduce air pollution, the environmental legal NGO ClientEarth brings cases against national and local governments to protect public health, especially in cities. Between 2011 and 2018, ClientEarth won three court cases against the UK government to reduce air pollution levels, which led to the introduction of the first Clean Air Zones.
As these zones only restrict and don't ban polluting vehicles, it becomes a wealthy privilege to pollute. That said, London's Ultra Low Emissions Zone has already reduced nitrogen dioxide pollution by up to 44 percent in a three-month period before the beginning of the COVID-19 pandemic. Nitrogen dioxide—mostly from vehicle exhaust pipes—is the primary source of illegal and harmful air pollution for many cities. After the 2015 "Dieselgate"scandal that outed vehicle manufacturers who were fraudulently reducing emissions levels of some diesel and gasoline engines, confidence in waiting for manufacturers to clean themselves up is low. So, clean air advocates, runners and concerned citizens are asking governments to act quickly, including supplying help and support to local authorities and residents through the transition period of new Clean Air Zones.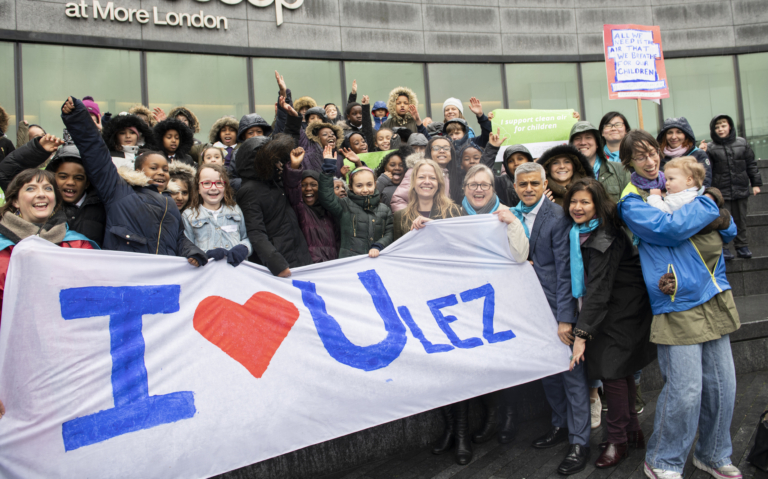 While the UK's Clean Air Zone program will certainly benefit communities by providing cleaner air and better health, it may also pose difficulties for those living in city centres. "Government support for local authorities and city communities is desperately needed to make the changes needed," says Andrea Lee, ClientEarth's campaigns and policy manager for clean air. This includes better public transport, scrappage schemes and subsidies for electric vehicles.
Overall, research has shown that residents living in low-income areas actually contribute the least to air pollution. As demographics are frequently skewed toward low-income residents, people of colour and ethnic minorities, air pollution is unequal in its impact. So, whilst progress is starting to be made with the implementation of Clean Air Zones across Europe, the issue still affects marginalized groups most heavily.
"It's one of those issues that has been invisible for so long... but there is a solution, and we know what we need to do. "
In addition to being an avid runner, Martin is also an active member of Black Trail Runners (BTR)—a trail running club for people of colour and ethnic minorities. Their mission is to create community and increase inclusion, participation and representation in trail running to promote mental and physical health. BTR's reach and meetups stretch out of the city now, with their popularity growing across the UK, but the core group still regularly assembles in London, where the link between air pollution levels and social justice is unavoidable.
"Running together through London's green spaces gives us community. It supports our mental and physical health, and Clean Air Zones play into that," says Martin. "Somewhere along the way, I realized that by consciously choosing and adjusting our routes to fit the Ultra Low Emissions Zone, we could reduce our exposure to toxic air." However, not everyone is able to change their routes around the city.
To support runners and non-runners alike who deal with harmful levels of air pollution daily, organizations such as the Urgenda Foundation in the Netherlands, Arnika in the Czech Republic and Genitori Antismog in Italy are all fighting for better environmental policies against air pollution across Europe's cities.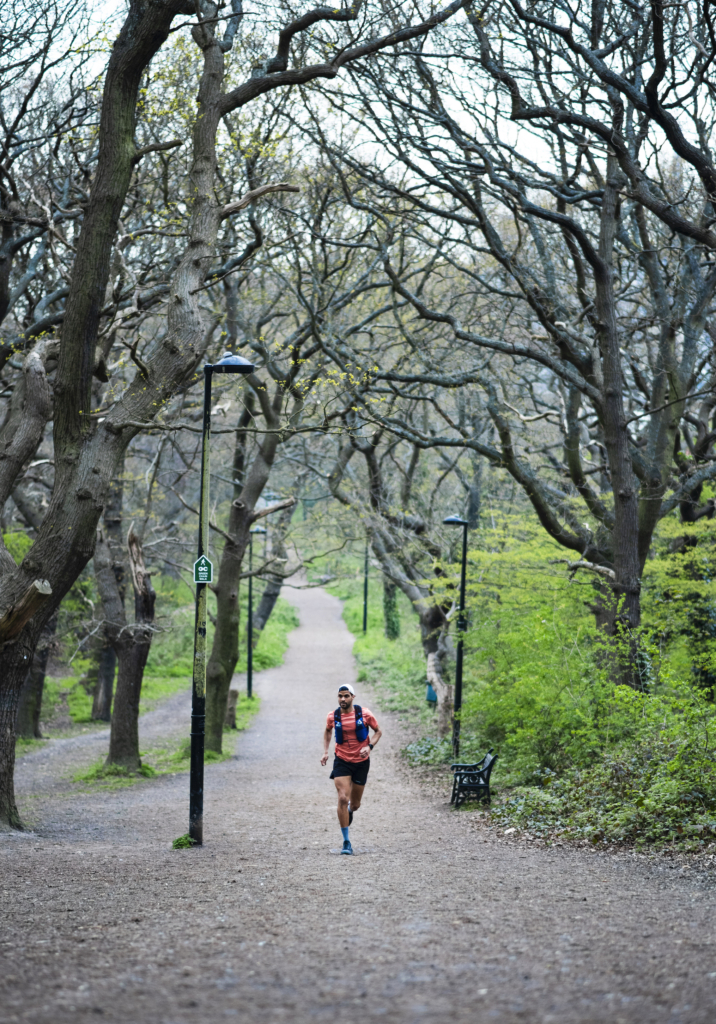 There is a welcome quiet to Martin's new running route. At the beginning of 2020, he permanently added another two and a half miles to his commute to avoid the hum of traffic and replaced it with the lapping of the River Thames. Compared to the heavy traffic and roar of engines on the roads, the river path provides space for him to appreciate his surroundings. Herons, swans, gulls and even the occasional seal join him on his commute now. Every day he meditatively watches the water rise and fall to reveal beaches where mudlarks scavenge for hidden treasure. The pavements are full of walkers, cyclists and fellow runners, while the river hosts vessels of all shapes and sizes. It isn't exactly a quiet route, but it is undoubtedly a more pleasant one.
"My breaths feel deeper here," Martin says of his new route. "My mind is clearer, my feet are more grounded. Although still urban, the experience is profoundly cleaner and lighter on my body."
On 31st July 2021, Martin and a team from BTR will join people across Europe for Patagonia's Running Up for Air event. It will challenge runners to run for three, six, 12 or 24 hours to raise awareness about air pollution and raise funds for 18 environmental groups campaigning for better air quality across Europe.