On the Road Again: Notes from the Spring 2016 Worn Wear Tour
I had forgotten about the highway head turns and hollars, the uncompromising loyalty to garments that are decades older than me, the vastness and variety of this continent. The chorus of Worn Wear sentiments sing: on the road again.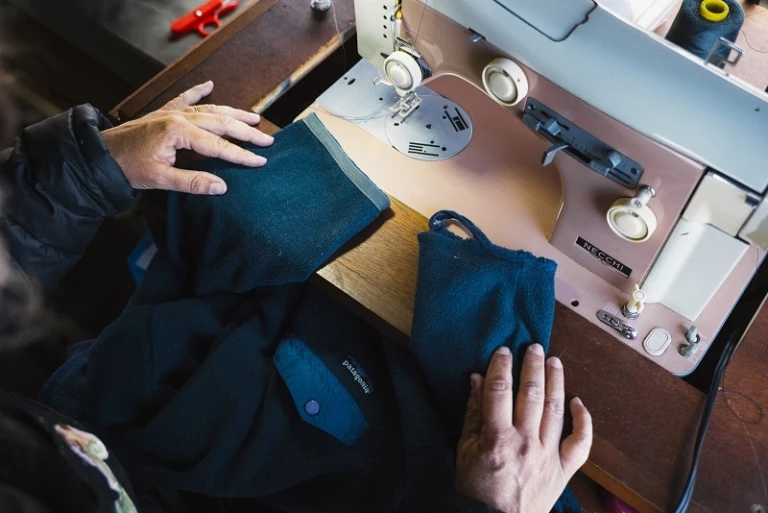 We've entered our sophomore year of touring, and I'd say the gathered experience of our ambitious freshman year are proving invaluable. We've been doubling our daily amount of repairs from last year's average, our vehicles are mechanically healthy (so far) and our enthusiasm for repair endures.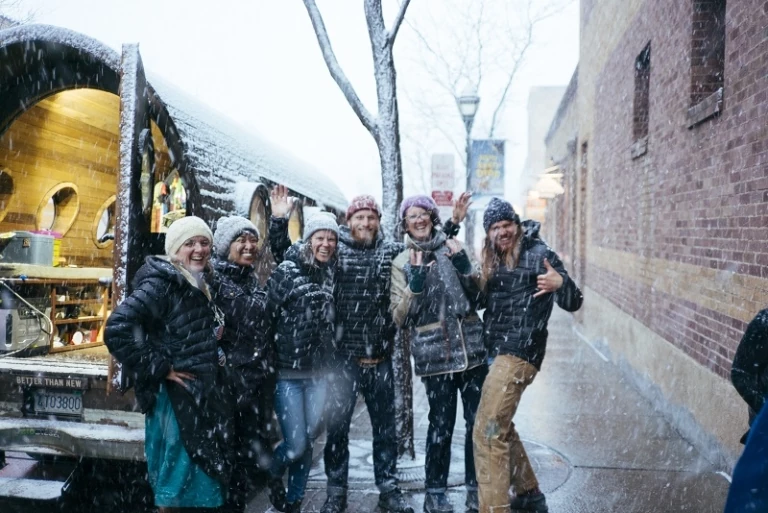 We've got a solid crew that's up for (repairing) anything. Anne Graham, a Patagonia Reno Repair Center alumni, was plucked out of retirement and put on the road. She brought her own sewing machine, the "Supernova Julia" which gathers almost as much attention as Delia the Worn Wear truck. Peter Julber, resides in Santa Cruz and works at the local Patagonia store as well as operates an independent gear repair business of his own. He's our zipper specialist a.k.a the "Slider Provider."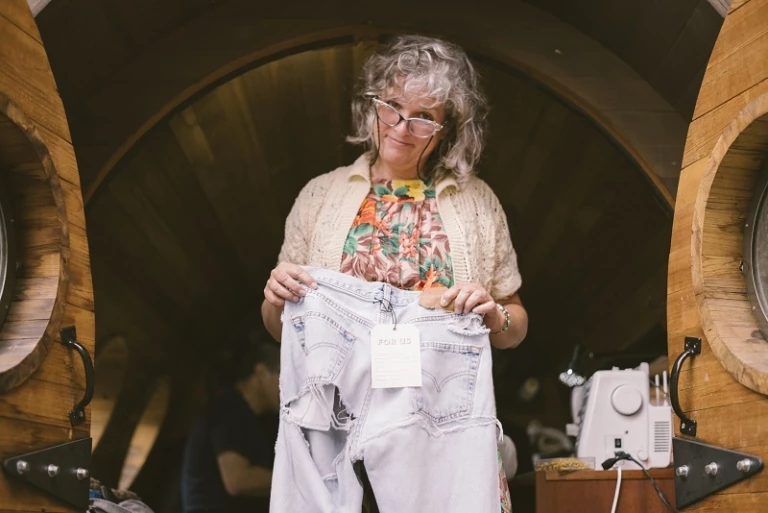 Leslie Castle, full-time employee at our Reno Repair Center, connoisseur of coffee and vintage relics older than twenty years, is the gatekeeper of the sewing machines, assuring quality and efficiency. Danielle Pascual, also a Reno Repair Center employee, represents the next generation of repair. Although, I think we've lost her to Denver; a pending position of in-store repair technician is formulating…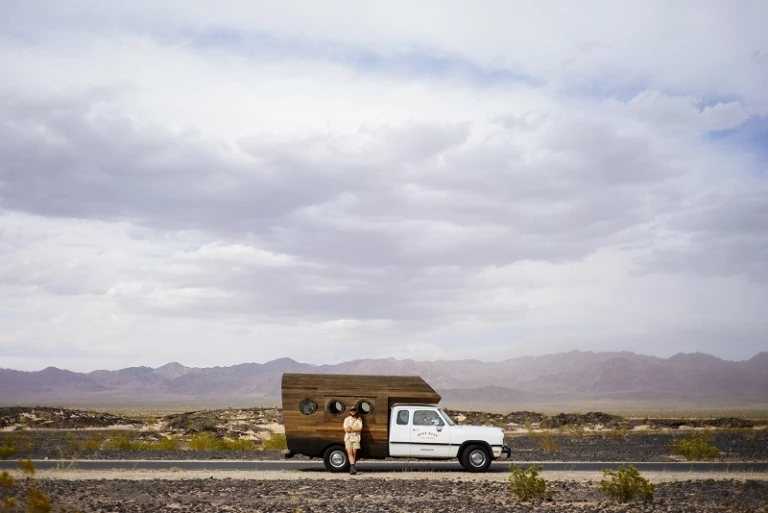 Kern Ducote—"Wild Bill" they call him on the thru hikes—is Worn Wear's front-of-house, passing out hugs and repairs on the regular. Keeping us all in line and on the road is our tour manager, Hillary Goodman. She surrendered her post managing the Chicago Patagonia stores to take to the road and manage our shenanigans. She is the gentle force that keeps the repairs flowing and the tour glowing.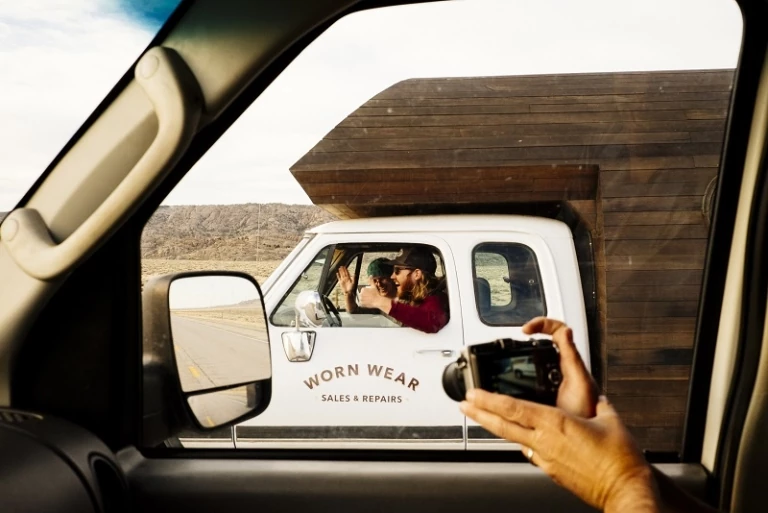 Although we're only halfway through this tour, I'm confident in a certain observation from our stops: There has been a general lift and fervor for repair amidst the younger generation, my generation. Perhaps we're paying attention to the stories of grandparents. Perhaps we're acknowledging our footprint. Or perhaps the Worn Wear truck, in all its redwood glory and sewing machine buzzing, planted a seed of inspiration last year and this year we're seeing evidence of the yields.
Matt Watts visited us in Denver, Colorado revealing a wildly resourceful creation: his "Winter Marsupial Pouch" conceived with inspiration from our stop last year in Boulder.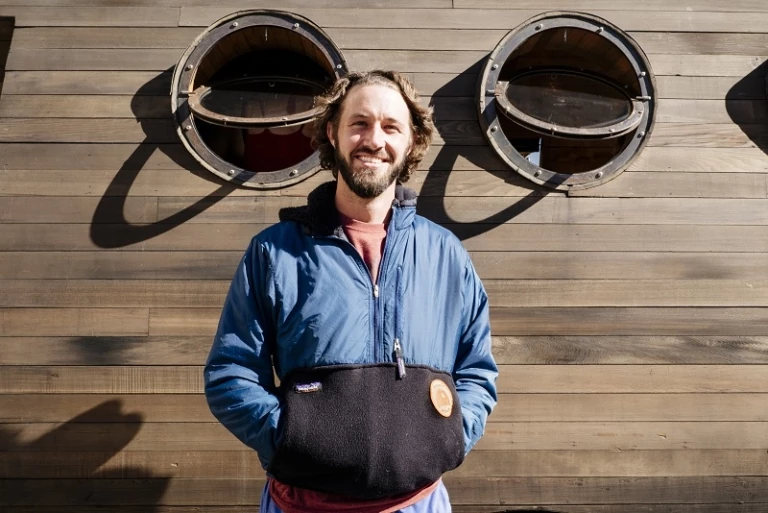 The idea of buying a garment that will outlive the fence-jumps and campfires of life, and also the violent personality swings of fashion is a subject of conversation we find ourselves having more than ever on this go around.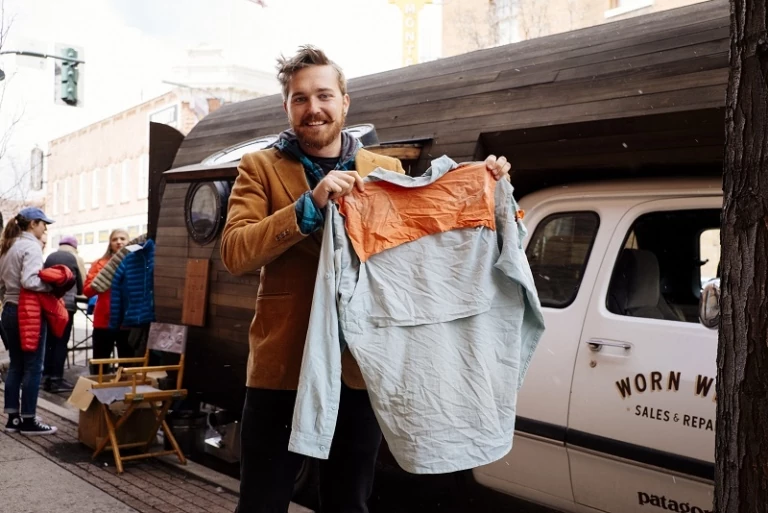 It would be bold to attribute Worn Wear as the primary stimulus for all these conversations, but then again we have to acknowledge the foundation that has been laid prior to these tours: The long running existence of Patagonia's Reno Repair Center, the Common Threads Initiative (now part of Worn Wear), Keith and Lauren Malloy's celebration of the stories we wear—the list goes on, and culminates here on the road amidst the sound of sewing machines and clinking of glasses.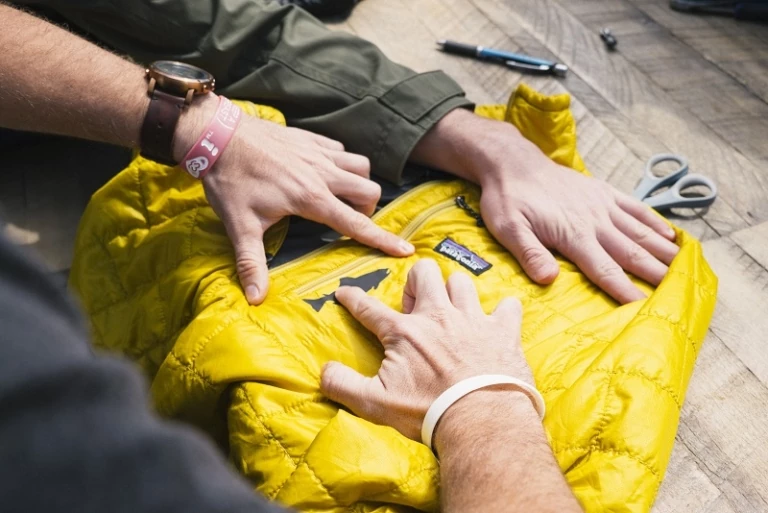 We've got a lot more ground to cover. Thanks to all who have tuned in and showed up. For those who can't visit us on the road, check out our repair and care guides for D.I.Y. fixes, or send in your garment to our repair center anytime. Repairs have been happening long before Worn Wear hit the road, and they will continue long into the future. We're honored to fulfill and encourage the repairs of today.
More to come,
Donnie
A few friends from along the way: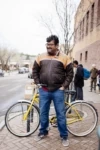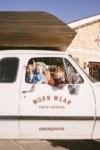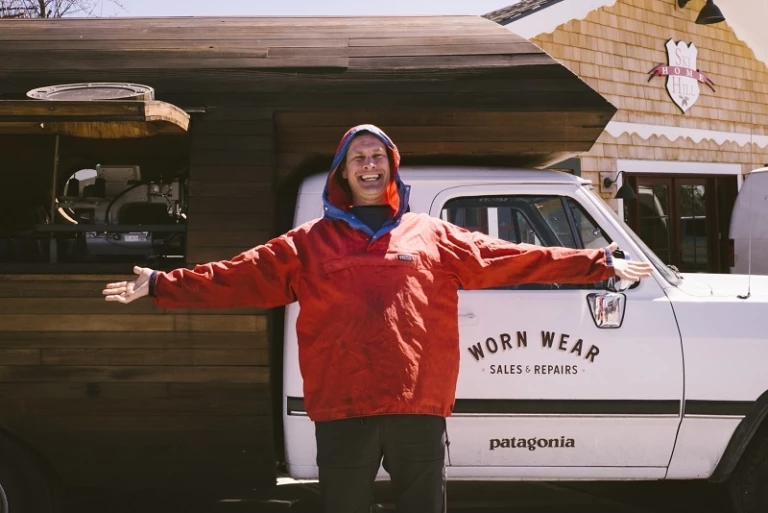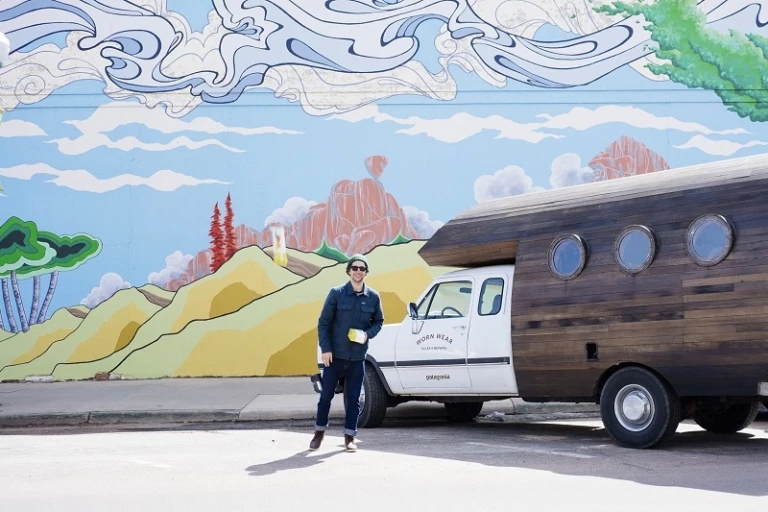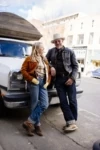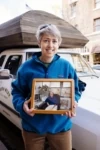 If It's Broke, Fix It
We want our clothes to live long, useful lives and never end up in the landfill. Visit patagonia.com/wornwear for everything you need to get started.
DIY repair and care guides by iFixit
Instructions for sending your garment to our Reno repair facility
Ways to share stuff you don't need anymore
Recycling instructions for Patagonia clothing that can no longer be repaired
Plus, more Worn Wear stories and videos from Patagonia ambassadors and folks like you