Listen to "Beginner's Mind" Dirtbag Diaries Pocast Episode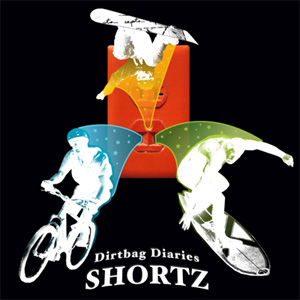 Today's Dirtbag Diaries short doesn't contain any April Fool's jokes. What it does contain is a willingness by contributor Becca Cahall to risk looking like a fool in order to help a group of under-served urban youth learn how to snowboard.
"As beginners, the foreign language of awkward body movements communicates a commonality and leaves an ego naked. In this fragile moment, we are able to lay a foundation, a connection," writes Becca. It's hard to forget the first time you wedged fingers into a granite crack or careened wildly out of control down a ski slope. I bet you remember who was alongside of you. In the outdoor world, as we age, we can become picky. We are able to discern choss from splitter granite or hard packed moguls from Utah's finest snow. Opportunities to return to that beginner's wonder can be rare. Sometimes it is as simple as trading two planks for one.

Listen to The Shortz — Beginner's Mind (mp3 – 8:57 – right-click to download)
Chill is a nonprofit learn–to-ride program for underserved youth started by Jake and Donna Burton of Burton Snowboards. Check out the Chill site to learn more and get involved.
The Shortz are listener-submitted stories from folks just like you. To share yours, visit The Dirtbag Diaries and look for the Story Suggestions? link in the sidebar.