Man Plans, Mother Nature Laughs – Fly Fishing B.C.'s North Coast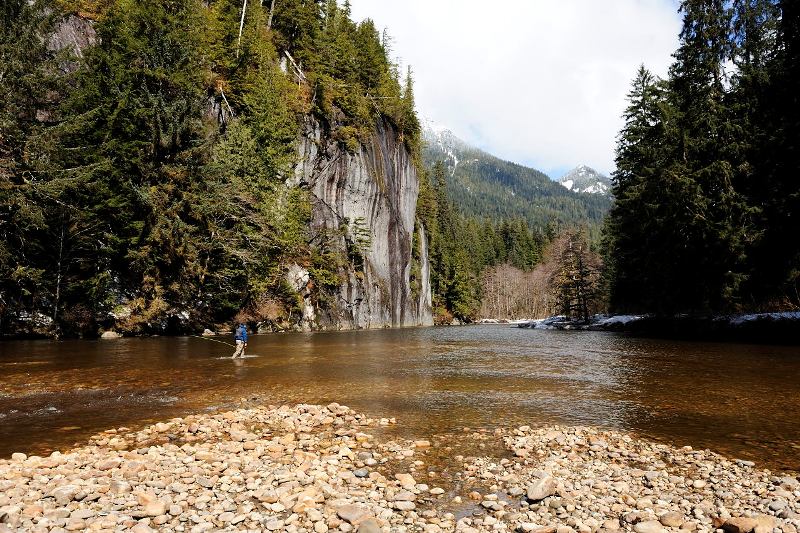 Patagonia fly fishing ambassador Dylan Tomine recently returned from a trip to British Columbia. The conditions weren't ideal for fishing but they were ideal for some cold-weather gear testing. Dylan shares his thoughts here along with some great shots from photographer Tim Pask.
Just back from our North Coast, British Columbia spring steelhead expedition and thought I'd report in. We took a 42-foot converted gillnetter out of Prince Rupert and headed north with two small jet sleds in tow. The plan was to anchor up in the river mouths and take the sleds upstream to swing flies for big spring steelhead. But, as they say, "Man plans, Mother Nature laughs."
[Story of the trip…beautiful spot, no fish. Photo: Tim Pask]
We found 8-foot ice walls on the river banks (should be bare by this time of year), brutally low water and 34-degree river temps. To top it off, as the river dropped, it actually got dirtier, eventually reaching the chocolate milk stage and forcing us to bail on the whole enterprise. We did find a couple fish, but as the weather went down the tubes, and the boating became a scary matter of bouncing from rock to rock to stump to log jam to iceberg … well, it just stopped making sense.
But it was actually a fun trip and a great adventure. I got to spend time with good friends and environmental superheroes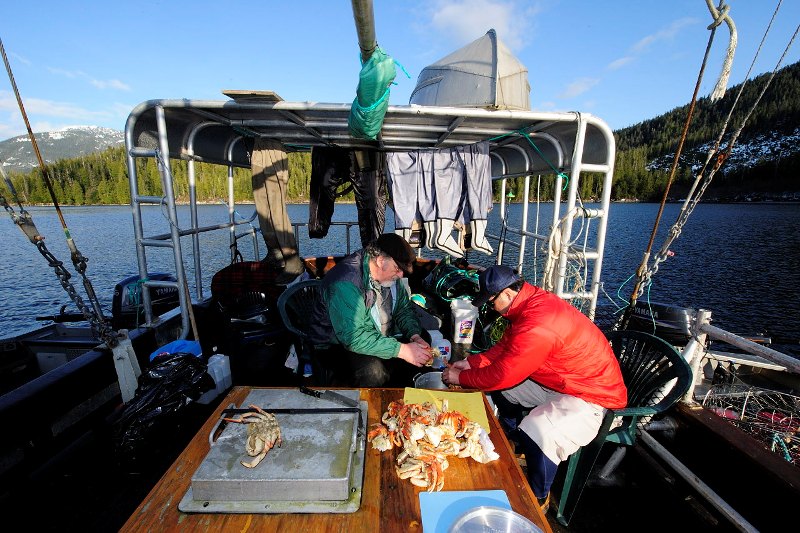 Preparing the feast with Bruce. Photo: Tim Pask
For more from Dylan, check out his environmental essay "State of the Steelhead – The Canary Ain't Singing Anymore, But The Fat Lady's Just Warming Up" on Patagonia.com.
[With thanks to Moldy Chum.]