Viva La Vegetal – Fly Fishing through Mexico under Power of Vegetable Oil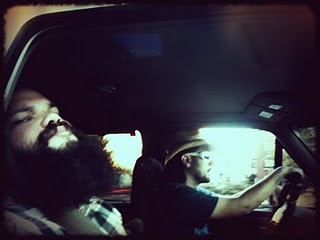 It started out as an idea and later became a vision while on a trip across Argentina seven years ago. Former members of AEG Media, creators of The Trout Bum Diaries and Fish Bum Diaries DVDs, have collaborated once again to document a new expedition throughout Mexico. The crew is operating under MOTIV Fishing these days but their mission to get off the grid as far as possible with a fly rod and camera in hand is still the same. [Photo: MOTIV Fishing]

The vehicle of choice for the expedition across Mexico is a mid-'90s F250 converted to run on recycled vegetable oil. In the crew's own words, they're going to travel across Mexico "wrestling waste oil out of grimy barrels in the back of taquerias and begging tortilla chip factories for a liquid substance that most wouldn't touch with a 10-foot pole – free fuel and they say it's good for the environment."
It's a dirty job but someone has to do it. Here's a report from the MOTIV Fishing crew.
¡Vamonos a la Baja! After countless hours of major surgery to the rig the veg conversion is done and we are headed south to our first fishing destinations in Baja Sur, prepared to take on the rough terrain though Mexico. Joel Woolf at Veg Powered Systems made sure that everything was dialed on the rig before he would let us drive our truck down into Mexico. This was no minor task as our truck needed a new thermostat, glow plugs, fuel pump, and some serious welding work on the rack and frame. We set up our camp in Joel's backyard and spent 10 days helping him with the conversion and truck overhaul. We decided that due to the short supplies of veg oil along the drive down baja our plan was to bring a trailer that would double as our fuel tanker.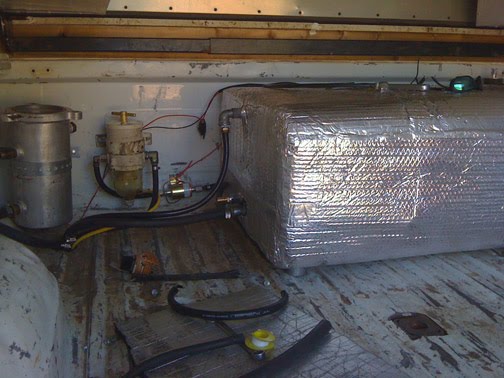 [Veg Powered System installed in the back of the truck. Ojai, California. Photo: MOTIV Fishing]
The day finally came when we would hit the road and continue our journey south to the land of tortillas and cacti. We left Los Angeles with hopes of making it as far south as possible before the border. I had made prior arrangements to pick up some used oil from a dude I met on the Fillup4Free website. When we arrived at his place and he showed us the oil he was going to give us for free we realized that we had hit the mother load. He ended up hooking us up with almost 150 gallons of filtered, pure golden oil, putting us at close to 250 gallons of free fuel!
Now fueled by recycled vegetable oil, the idea is simple. Get as far as possible. The fuel is free and we can cook with it and then put it back into the tank. You can try to cook with diesel but you would die. Dead people don't travel. What would you rather burn, something you can bathe food in, consume, recycle and costs $0 or, something that smells like burnt cancer and costs $3.50 a gallon?
In the past we have circumnavigated the globe in search of fish and adventure. Argentina, Chile, New Zealand, Iceland, Mongolia and British Columbia have encompassed our past projects. While our expeditions are geared towards fly fishing the overall theme of what we do is centered around friendship and adventure.
It would seem that at this point things would be routine when it comes to getting ready to head out on the road for another expedition, yet each trip has its own challenges nuances and unforeseen circumstances, and we are finding that going to Mexico is living up to the challenge. You keep asking yourself, "Do we have everything we need?" The answer, probably not, but were gonna go for it anyway.
Recent headlines regarding violence in Mexico have brought the same reaction every time someone asks where we are going: "You guys are out of your minds." Safety is always a top concern; it would be naive to think that there isn't some element of danger. Things aren't quite ideal but at the same time you could say the same thing about traveling to areas inside our own borders.
When planning this trip we set out to burn as little fossil fuel as possible. Also, the thought of traveling throughout Mexico on free fuel was very appealing. It just doesn't get any cooler than driving across a country on recycled vegetable oil.
We've built our expedition rig from the ground up starting with a 1996 Ford F250 diesel powerstroke which has undergone an arterial bypass fuel conversion to burn used vegetable oil. We have had to search for the fuel that will carry us down the road. We have spent days driving from dumpster to dumpster behind restaurants and sushi bars searching for our fryer-scented fuel that will power us down to Baja.
On our way south we felt it was only right to stop by Patagonia and visit the Tin Shed to get some good karma for the journey ahead.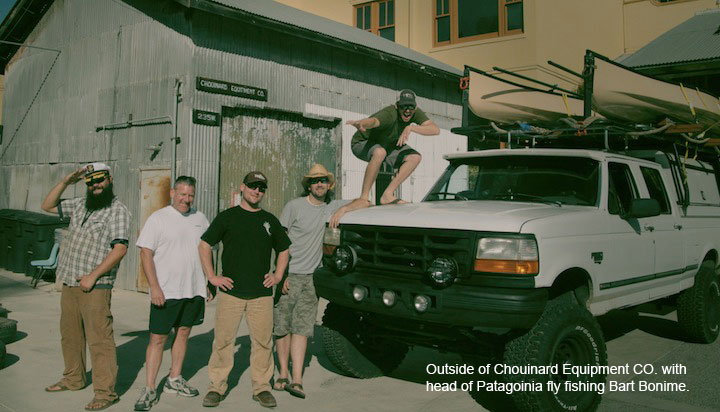 Our goal is to capture a story and adventure that is rarely documented within the fly fishing industry. ¡Viva La Mexico!
——————————————————————————

Here's a taste of what the crew has experienced so far from the MOTIV Fishing journal: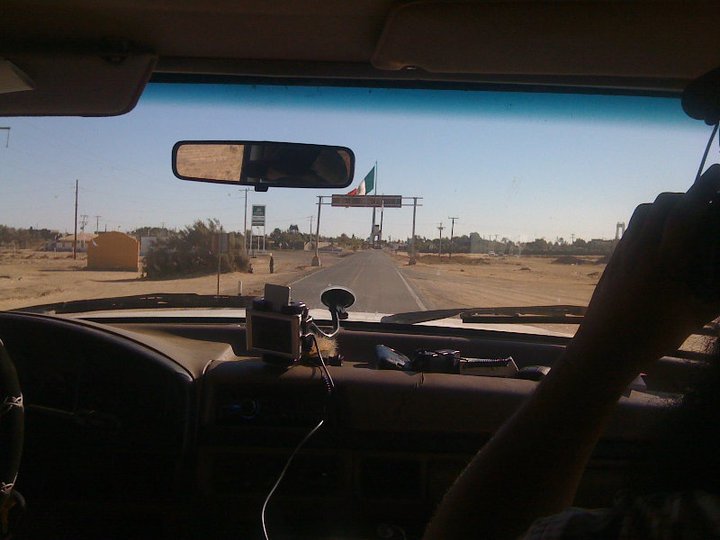 The border crossing went just as we expected it …. long and with many questions. Our four 55 gallon barrels full of veggie oil (our fuel for the trip) almost got turned away in Tecate. We had to do a lot of explaining about what we were haulin' to the entire border agent squad and that we were not trying to open our own tortilla stand, but using the oil as our life line for fuel to get us down the road. Once they figured it out we were bombarded with questions on how we got our truck to run on free used vegetable oil. After a thorough inspection of our engine and veg system they sent us on our merry way as we watched them waiving to us in the rear view mirrors.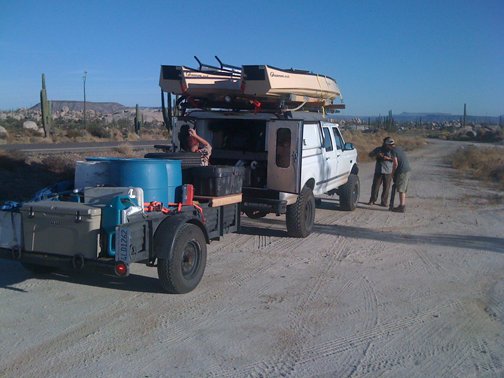 Everything seems to be slowing down the further we drive south and Mexican time is sinking in.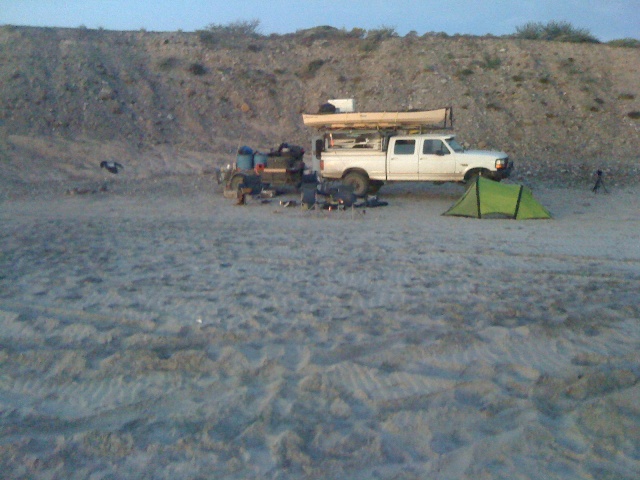 Here are a few more shots from the road, including the first fish captured on film.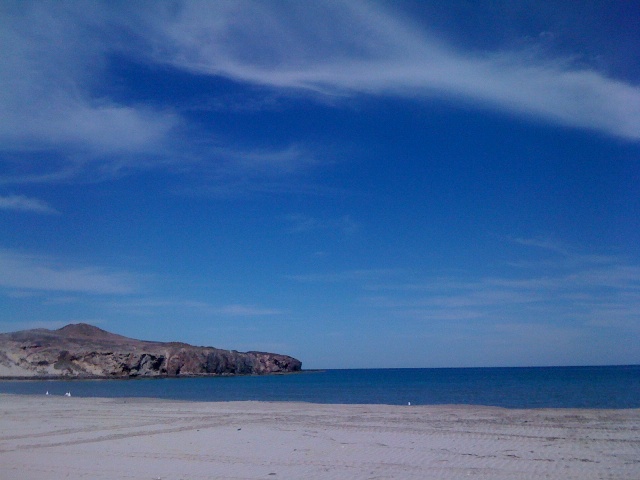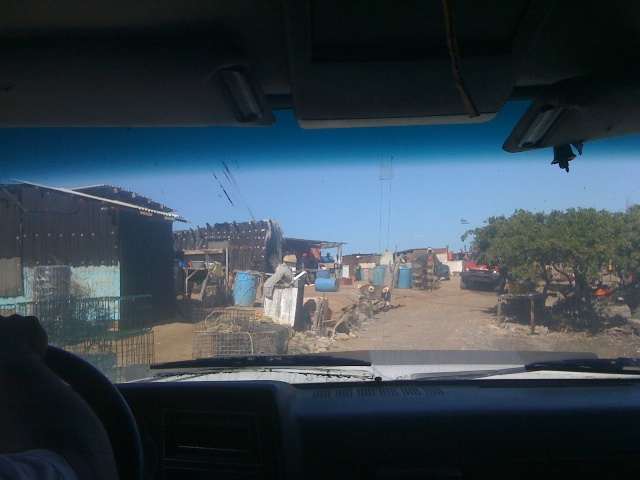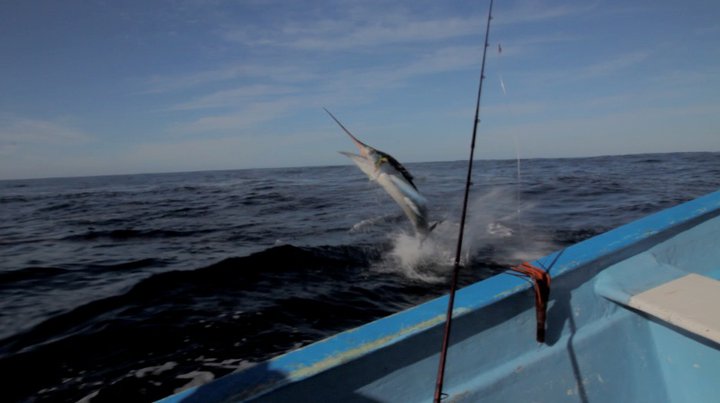 Striped marlin on fly.
Visit www.motivfishing.com to learn more about the crew and read their blog. You can also follow their travels on Facebook.