Fear and Laughter on Yosemite's Lost Arrow Spire
/
November 5, 2009
3 Min Read
/
Climbing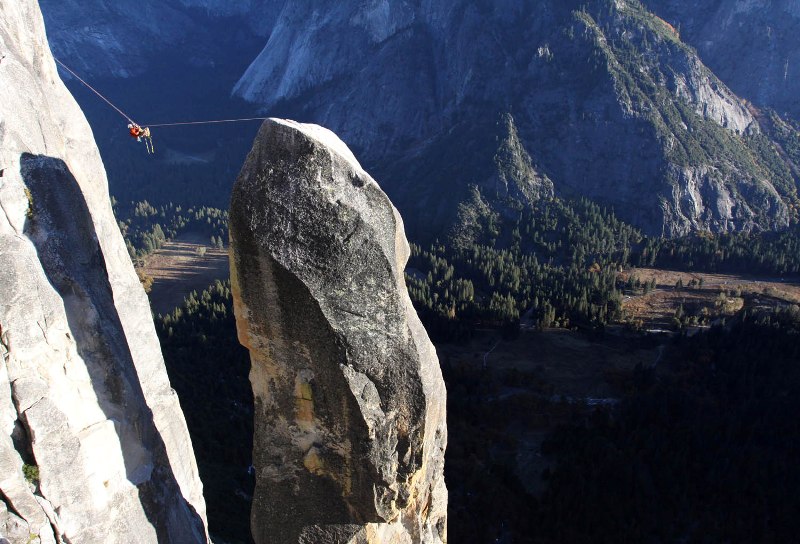 Today's post is from Patagonia Customer Service Representative, Dave Campbell. A climbing guide and instructor, Dave recently put his skills to use to lead a couple of Patagonia colleagues (one of them, his boss) up a Yosemite Valley icon, one that holds a special place in the founding of our company, the Lost Arrow Spire. Here's Dave . . .
___________
As a child I always regarded Halloween as my chance to run totally wild. It was the best shot we had as kids at letting our imaginations wander free; sometimes into a dark unknown where we got scared, other times into a colorful Peter-Pan mindset where anything was possible. As an adult I always feel as though an important part of me is fading away when I let another Halloween pass without a bit of sheer and unfiltered wildness and a good scare. Simply getting drunk at a rowdy Halloween costume party doesn't cut it.

This year I set out with fellow Patagonia Customer Service lads Rob Flesher and Andrew Marshall on a mission—to Yosemite Valley to climb Lost Arrow Spire and set up a Tyrolean traverse 2,700 feet above the Valley floor. In order to pull off this semi-outlandish stunt we had to first hike 3000 vertical feet up to the Valley rim, rappel off the edge to a notch where the spire meets the main wall, and then climb a few exposed sections up the outside of the spire…and then do all of the rigging for the Tyrolean traverse.
[Rob Flesher on his way back to the Yosemite Valley rim from Lost Arrow Spire. Photo, Dave Campbell]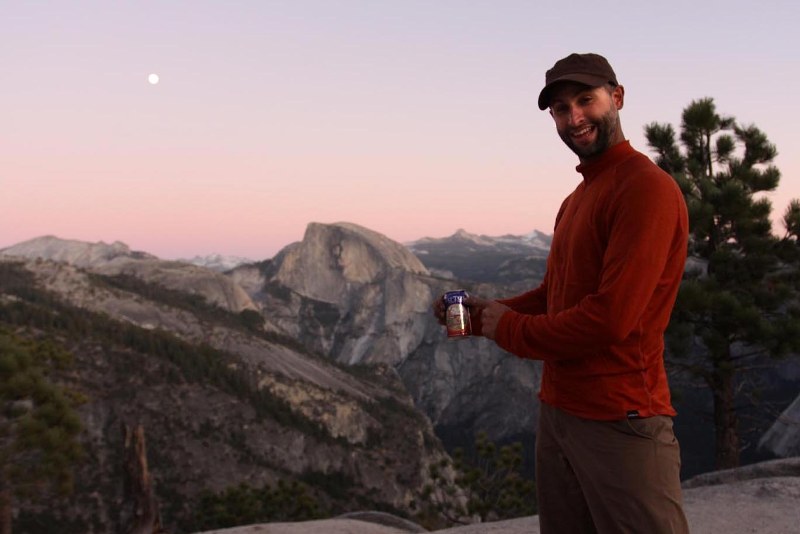 Eventually we topped out. Having Fat Tire beer & a jug of wine stashed behind a tree at the other end of the Tyrolean was probably the best tactical decision we made, as there would have been very little incentive to jump on a rope suspended thousands of feet above the ground without being able to look forward to those treats on the other side. When it was all said and done, the rats were well-fed and after watching the sun set over the Valley, we made our way back down the Yosemite Falls Trail toward Camp 4. Strolling through fallen leaves and past creaking branches I thought I caught a glimpse in the shadows of Halloweens of my past.
When we got back down to Camp 4 we bumped into Valley fixture Dave Turner and learned that while we were having our "big" adventure on the Lost Arrow Spire, he and Patagonia ambassador Colin Haley had climbed the Northwest Regular Route of Half Dome and the Nose of El Cap in a mind boggling 20 hours. I guess in reality our coffee guzzling office crew wasn't on the verge of breaking any intrepid records, but then again, to a kid that's not what Halloween is all about.
[Above, right – Rob Flesher and Andrew Marshall brewing up a few cups o' joe and sharing laughs thousands of feet above the Yosemite Valley floor on Lost Arrow Spire. Above left – Rob Flesher enjoying a well earned Fat Tire at dusk, Yosemite Point. Photos, Dave Campbell]