Dad Most Rad – The First of Your Rad Dad stories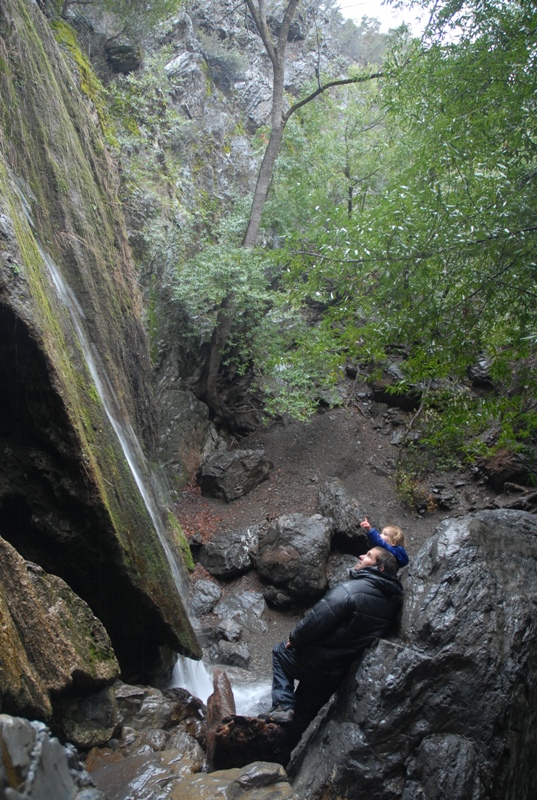 Ever ridden in a backpack, surfed tandem, skied on a leash, been pulled up to the belay, sat on the handle bars or just had a downright radical experience with the helping hand of your Rad Dad? In celebration of Father's Day, we put that question to you a little over a week ago.

The replies we've received have been funny, admirable, and impressive . . . we didn't know so many babies could type! Your stories have also been humbling; touching in a way that's possible only when you ask a person to say something thoughtful about someone they love. Thanks for putting us – and Cleanest Line readers – on the receiving end of your good words.
In that original invite, we said we'd "pick the best stories to post on our blog." One thing became obvious pretty quickly: How do you pick the "best" of something like that? The short answer is, you can't. So we've decided to share the stories that touched us in a unique way, or exemplified what makes a dad truly rad. We hope you enjoy these stories and photos as much as we have. The first of three comes from young Abby B. Her story starts below, with photos after the jump.

__________________
  
Ever since I was little, I knew I had a pretty rad dad. Even from the beginning, I was taken on countless adventures with him. I was always the little baby you see riding on a sled behind their cross-country skiing dad, or the little three year old plodding up a trail, pushed along by an encouraging father. Even now, my dad is behind me all the way up the rugged mountain trail, or the waist-deep powder run. He's involved me in nature ever since I can remember, and I owe my passion for the outdoors to him.
[From the original Rad Dad post – Violet and Daddy check check out a waterfall together. Photo: Lisa Polley]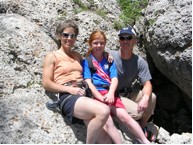 One memorable experience I've had with my dad is when we went to the climber's festival in Lander, Wyoming. Among the many events we went to, he signed us up for a class with Lynn Hill. She is my hero, even though when I met her I had no idea how famous she really was. As I look back on it, I know I must not have been an exceptional climber, but she and my dad made me feel like a superstar. Some of my best memories were made on that trip, all of them including my dad. Us hiking together in the lightning storm on an exposed hill. My dad and I sitting in the shade at Wild Iris, eating cliff bars The view from the top where he was belaying me. Nothing life-threatening or incredible, but these are some of the best memories I have ever experienced in my life.

My dad is my idol, and will always be. He's the friend that I go to in order to plan our next big adventure together. He's the guy that always encourages me to climb this last route, just for kicks. Who knows what our next crazy adventure will be? Whatever it is, I hope I have my "rad" dad there so he can enjoy it with me.
[Above, left – Abby getting an early start on her climbing. Above, right – Abby and Dad get some climbing time with Lynn Hill. Left – a little older, and a little higher up the mountain.]