Dispatch from Annapurna III's Unclimbed Southeast Ridge
/
November 27, 2010
2 Min Read
/
Climbing
Patagonia Climbing Ambassador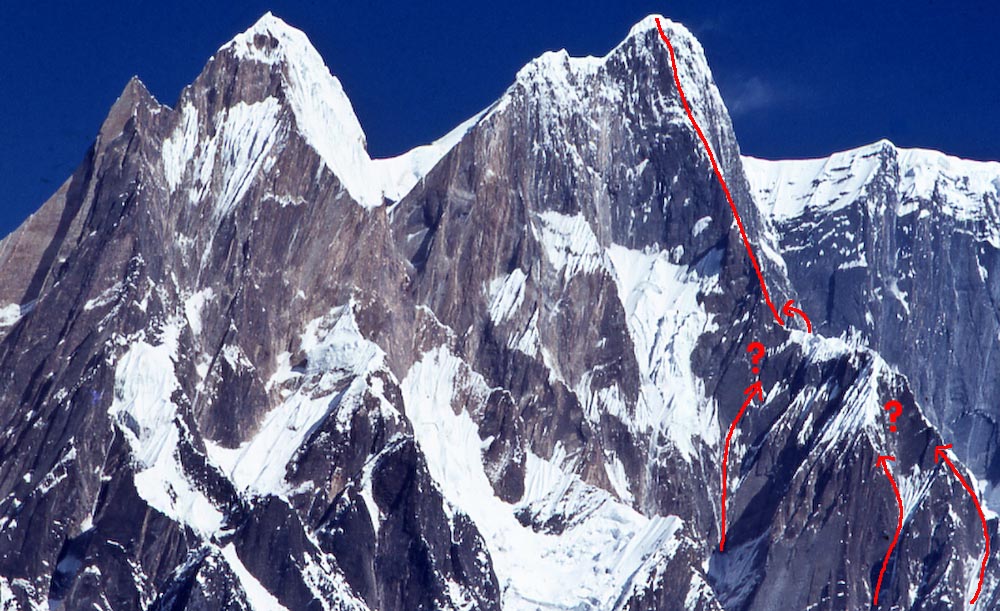 "Annapurna III's 2300 metre southeast ridge featured in an Alpinist 4 article titled Unclimbed – a 'to do list' of nine objectives in keeping with the spirit of exploratory alpinism. Conrad Anker, writing about his attempt to climb the south-east ridge, said: 'Every mountain has a line that defines it; this line becomes the goal for climbers….This is the unclimbed 2300m southeast ridge of Annapurna III. . . . My hope for this amazing route is that it will be climbed by fair means. If climbing were about finding a solution to an engineering problem it would cease to be an art.'"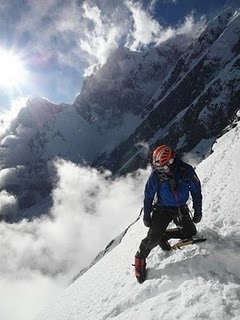 Following is one of Matt's entries to the team's blog, written as they were gearing up for a bid on the route. View the team's post-trip reflections here.
Lying in my tent this morning waiting for the warmth of the sun to hit BC to encourage us from our bags as it always does at 8am, but this morning for the first time since we have been here it was gloomy with a fresh dump of the white stuff on the ground.
After a day of needed rest, the weather has cleared for a few hours allowing us to prepare for our outing in the morning. Sorting the climbing rack, clothing and the food for the route, which mainly consists of Maximuscle Viper and Promax bars.
The plan tomorrow is to carry a heavy load to our high point from a few days back, dig a snow cave on the ridge and load this with some of the gear and food we will need to take on the east ridge using the snow cave as an advanced base camp. Depending on time we will hopefully descent back to BC tomorrow night for a good night's sleep before we take it on to the next stage!
That said it's pouring down outside now, which means quite a bit of snow up high.
If you have been following us, you will know that freelance journalist Ed Douglas travelled with us into BC for a few days to write a piece for the Times newspaper.  Ed's personal view of the expedition should make the Times this Saturday and I guess we will have to wait until we get back to the UK to see what he has written!
[Photos courtesy of Britist Annapurna III Expedition website.]